WHEN AN ONCOLOGIST told Cherry Sloan-Medrano in September 2008 that it was likely she had only five years to live after being diagnosed with stage III papillary thyroid cancer, she had just one response: "Well those may be the odds, but I'm not a statistic. I'm going to be around. Mark my words."
Sloan-Medrano, a nurse and case manager who helps patients gain access to services at M. D. Anderson Cancer Center in Houston, underwent surgery to remove her thyroid, one lymph node and some surrounding tissue in October 2008 and completed radiation in January 2009. Nearly seven years later she is still here, and sometimes she runs into that same oncologist in the halls of M. D. Anderson, where she also received treatment. Without fail, Sloan-Medrano, who stands just an inch over 5 feet tall, covers her eyes, smiles and says, "Don't look at me. I'm a ghost."
The veteran nurse has stayed strong through the years by not taking herself too seriously—even in the most difficult situations. She recalls the shock of learning she had cancer, despite undergoing annual ultrasounds for seven years to monitor nodules that often appeared in her neck. Sloan-Medrano—who helps guide patients through complex treatments, referrals and insurance benefits—accepts that cancer may very well take her life one day, but not until she's done with a few things."I strongly believe that God has a mission for me and wants me to fulfill something," she says. "When that's done, and He says come home, then I will go home."​
Dispelling Misconceptions
Sloan-Medrano learned the virtue of giving back early in life while growing up in the 1950s in Manila, the capital of the Philippines. Her father, an attorney working in the Philippine government, made sure all of his eight children received good schooling, paying entirely for their college education so they would start off their adult lives without debt. He told his children to pay him back by taking care of each other, Sloan-Medrano recalls.
Through the pain of her cancer diagnosis, the dissolution of her first marriage in 1997, the joy of marrying her husband, Robert Medrano, in 2002 (especially after she swore never to marry again), and the sorrow of losing both her parents and a sister, who died of bile duct cancer in 2013, Sloan-Medrano and her siblings have kept the promise they made to their father. They have taken care of one another by providing emotional and financial support whenever one of them is in need. ​
Getting Asian-Americans to Talk More Openly About Cancer
In this video, nurse and survivor Cherry Sloan-Medrano discusses how she encourages dialogue about a disease that carries cultural misconceptions.​
Sloan-Medrano and her twin sister, Shirley Molitor, also a nurse, were 23 when they immigrated to the U.S. from the Philippines in 1973 after being recruited by the Ochsner Medical Foundation Hospital in New Orleans.
While working as a nurse, first in the Philippines and then in the U.S., Sloan-Medrano noticed a troubling trend. In her native country, she saw patients die of cancer who never knew they had the disease because family members or the patients' medical teams kept the diagnosis from them. When she joined the local Houston chapter of the Asian Cancer Council—made up of Chinese, Filipino, Indian, Korean and Vietnamese health care professionals—she soon realized that Asians in the U.S. were not talking about cancer either. In fact, many Asians, especially Filipinos, erroneously believed, and still do, that cancer is contagious, a curse or a certain death sentence, says Sloan-Medrano.
To help dispel these dangerous misconceptions, she founded the Filipino Cancer Network of America–Metropolitan Houston in January 2008, eight months before she was diagnosed with cancer. The support group includes a mix of cancer survivors and nurses who meet quarterly to talk about health care issues and share personal stories about living with cancer, and to break through stereotypes and cultural barriers to getting access to cancer information.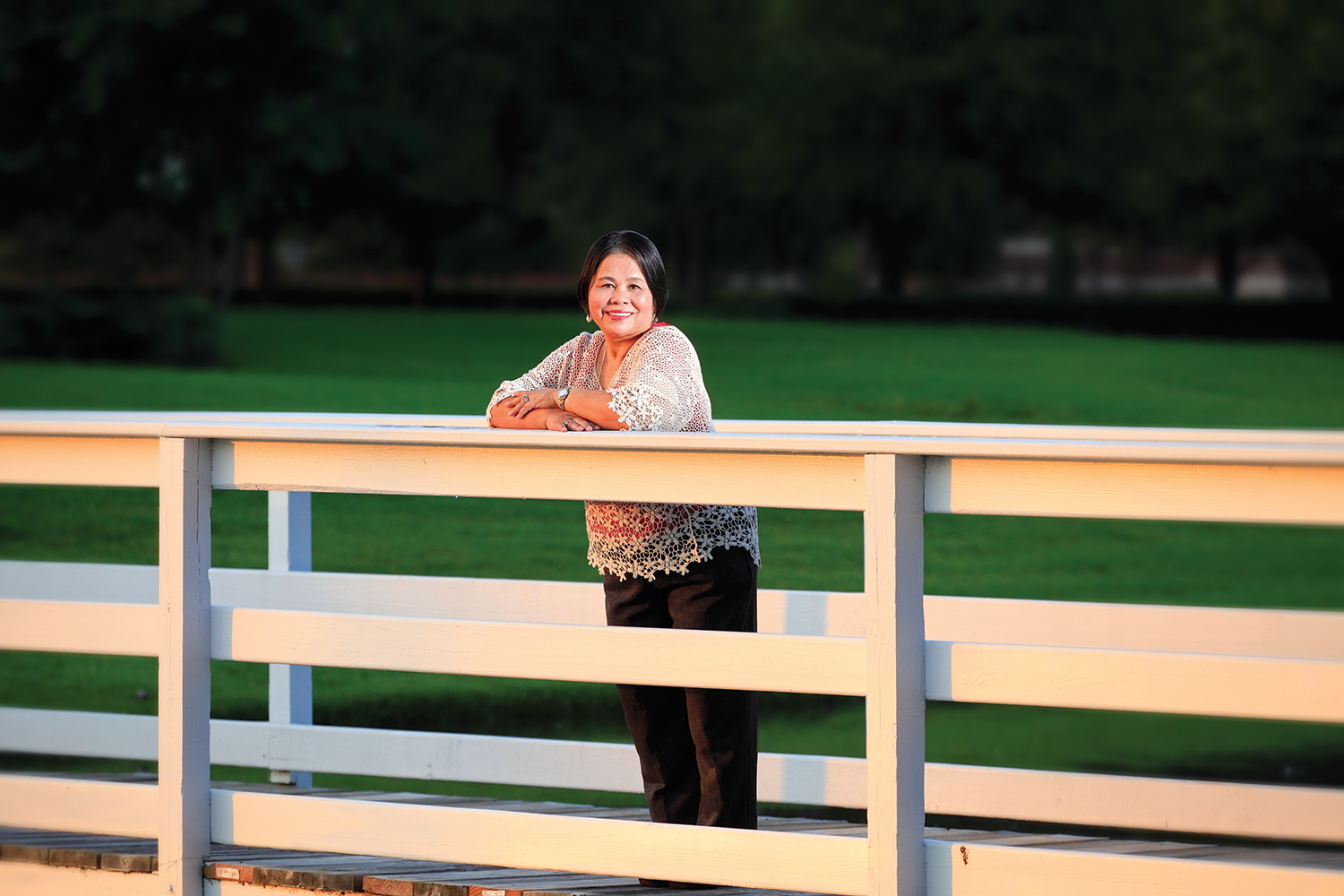 "It's like pulling teeth [in the support group] to get patients to share their personal stories," Sloan-Medrano admits. "But once they do it, they like it."
In 2000, she joined the board of the Philippine Nurses Association of Metro Houston (PNAMH), the local chapter of the Philippine Nurses Association of America, which helps implement educational programs and provide outreach to Filipino nurses. She became chair of the education committee in 2002 and was president of the PNAMH from 2006 to 2008.
"She set her mind to getting all these nurses together to spread the word about cancer education, programs and assistance," says Diana Burkett, a friend and former colleague who worked with Sloan-Medrano on the Asian Cancer Council, a program of the American Cancer Society. "Working with Cherry is like getting caught up in a tornado. You just hang on and try to keep up."
Sloan-Medrano also participates in the speakers' bureau at M. D. Anderson Cancer Center, which allows her to travel around Houston to lecture about cancer risks, prevention and stress management techniques like guided imagery, relaxation exercises and meditation. "My kids call me swami mommy and say I cure people," she jokes, referring to her daughter, Myrna Kallergis, 37, and her son, Geoff Sloan, 36.
Asian-Americans and Cancer
Asians have a higher incidence of certain cancers.
Worldwide, Asians have a lower incidence of cancer than non-Asians, but according to the Asian American Network for Cancer Awareness, Research and Training (AANCART), Asians have a higher incidence of certain cancers, including cervical cancer, liver cancer and stomach cancer. Cancer kills more Asians than any other disease, including heart disease, which is the no. 1 killer of people in the U.S.
The U.S. Census Bureau defines Asians as people having origins in the Far East, Southeast Asia or the Indian subcontinent. Countries in these regions include Cambodia, China, India, Japan, Korea, Malaysia, Pakistan, the Philippine Islands, Thailand and Vietnam. There are more than a dozen Asian subcultures, and different groups have different cancer predispositions.
For example, Filipinos have the highest rate of prostate and thyroid cancer among Asians, while South Koreans have the highest incidence and mortality rates for stomach cancers, according to data published by AANCART.
Leaving a Legacy
Sloan-Medrano takes pride in knowing she's empowering people to improve their health. "Cherry is the type of person who is always trying to help people," says longtime friend Rosnela Hardesty, "and if she can't help them, then she will find someone for them or refer them to the right people who can help. She goes above and beyond her job as a case manager."
When Sloan-Medrano heard that a 6-year-old child of a fellow Filipino nurse was diagnosed with an inoperable brain tumor, she immediately galvanized the tight-knit Filipino community. By selling T-shirts and organizing a walk, the group raised $2,000. "The parents were grateful for the financial support, but more important was the love from the community, that there were people willing to help and understand," says Hardesty, who is president-elect of the PNAMH.
Giving back is part of Sloan-Medrano's nature. She has donated her hair three times to be made into wigs for cancer patients. "Cherry is like an angel. She is full of compassion. She loves people and she brings the best out of people with her you-can-do-it attitude," says Hardesty.
Finding a Common Cancer Language
Many Asian immigrants face a language barrier when communicating with their doctors.
Many Asians, especially those who have immigrated to the U.S. within the past 10 to 30 years, share a common challenge.
"There is a language barrier and many need interpreters to even understand what their physicians are telling them, what the reports mean, what they need to do about their medications, follow-ups, preps for tests and procedures," says Cherry Sloan-Medrano, a nurse and case manager at M. D. Anderson Cancer Center in Houston who also works on cancer issues with Asian-Americans in the Houston area. "Many fail to follow screening guidelines for cancer prevention and [don't know] how to lower their risks because of a lack of education, [an] inability to access health information or economic reasons."
Although some hospitals may have translators to help convey medical terminology in a patient's native language, the road to patient education and empowerment can be complicated, with more than a dozen Asian subcultures and many more distinct dialects making up each language. Sloan-Medrano advises patients to empower themselves with knowledge by talking with their hospital's case manager or social worker to find appropriate resources. Some major academic institutions like M. D. Anderson Cancer Center have translators on staff to assist people who speak English as a second language, she says. Smaller community hospitals can hire translators for their patients. Sloan-Medrano is a part-time volunteer who assists with difficult Filipino dialects at a local medical center in Houston.
"Case managers are also available to help inpatients or outpatients," she adds. "They can assist like social workers to help patients access services through resources in the hospital or elsewhere." For example, in areas with large Asian populations, the American Cancer Society (ACS) offers culturally appropriate programs. The ACS also provides cancer information translated into Asian and Pacific Islander languages. In addition, the Asian Cancer Council collaborates with various Asian cancer groups for public education, health fairs and other activities to make the community aware of resources and support groups.​
At 66, Sloan-Medrano has no desire to slow down or stop doing what she loves. Her daughter often asks her mother when she will retire to spend more time with her 4-year-old grandson, Ari. "I tell her, 'No baby, I can't do that,' " Sloan-Medrano says.
While she adores her grandson, she has a lot more work to do. She just completed an autobiography that chronicles her experiences being a nurse from a foreign country working in the U.S. She plans to mail copies of the book to a nursing program in the Philippines to help educate the nurses about what to expect when working in the U.S. and to offer tips for overcoming cultural barriers and dealing with people's bias against Filipinos. The book is more than an effort to offer advice to a new generation of nurses in her native country—it's part of fulfilling her mission to serve others.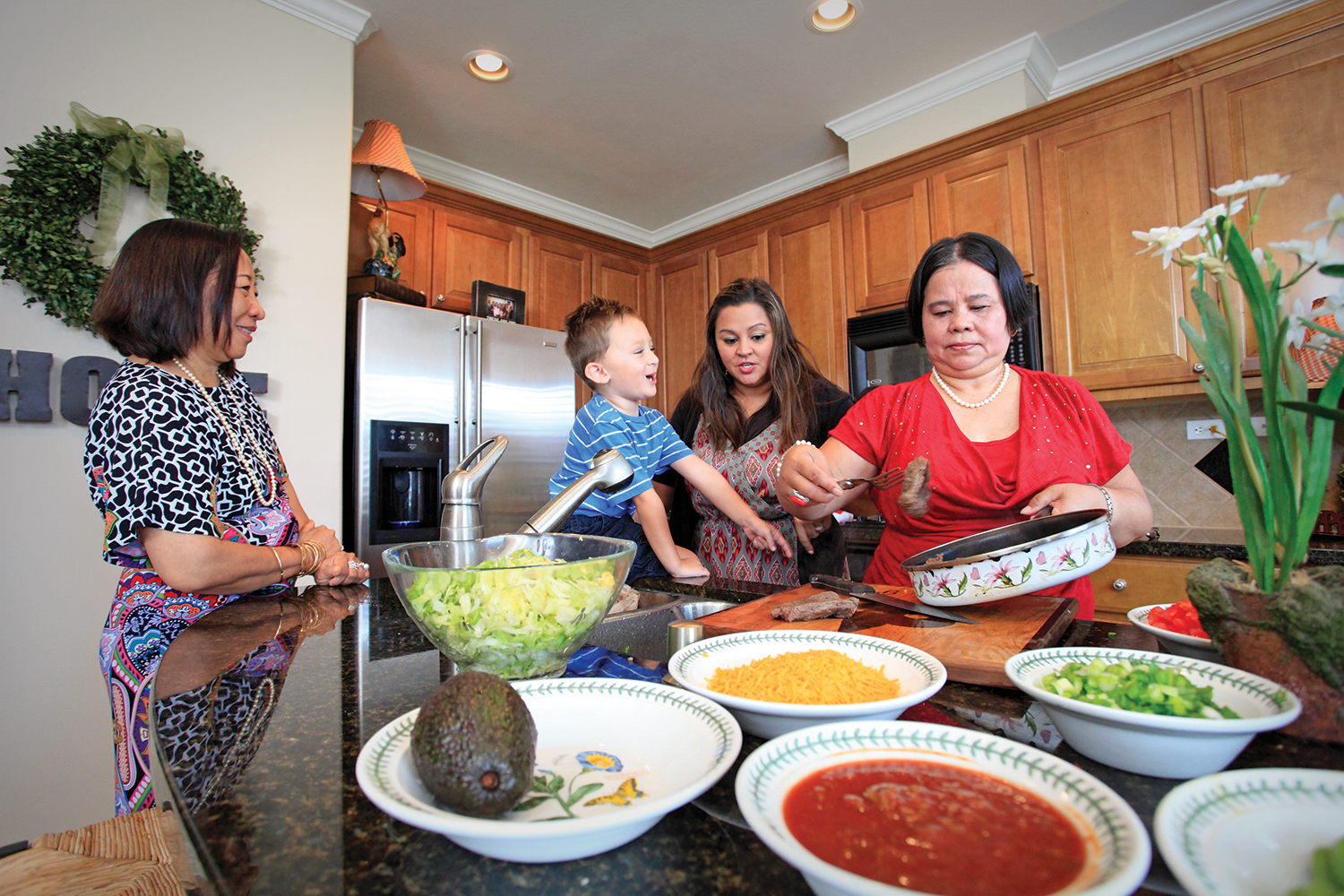 "I want to leave a legacy so that people don't take for granted but appreciate what others went through before them," she says. "If I only make an impact in the life of one person, that is good enough for me. That's just my passion."
Cancer Today magazine is free to cancer patients, survivors and caregivers who live in the U.S. Subscribe here to receive four issues per year.