Side effects aren't the only things that stop women with breast cancer from taking anti-estrogen therapies that could significantly reduce their risk of recurrence. A study of breast cancer survivors in the March 20, 2015, Journal of Clinical Oncology adds to the evidence that financial concerns are a factor in adherence, as women with fewer financial resources are more likely than wealthier women to stop filling their prescriptions.
Lowering Cancer Medication Costs
These resources provide information about ways to lower drugs costs, which include switching to generic drugs or taking advantage of corporate- or government-sponsored pharmaceutical assistance programs.
About two out of every three women with breast cancer have hormone-sensitive tumors. Their treatment typically includes surgery and radiation and, quite often, chemotherapy. These treatments are then followed by at least five years of tamoxifen or an aromatase inhibitor.
Studies have found that about half of these women do not take their treatment for the full five years. One known reason is side effects, which can include hot flashes, mood swings and nausea.
To see if economic factors also play a role, Dawn Hershman, an oncologist who leads the breast cancer program at Columbia University Medical Center in New York City, and her colleagues analyzed insurance claims data for more than 10,300 women over the age of 50 who were taking an anti-estrogen therapy after a diagnosis of hormone-sensitive early-stage breast cancer. Almost 25 percent of the women were classified as non-adherent, meaning that, based on the number of refills, they took 80 percent or less of their medications over a two-year period.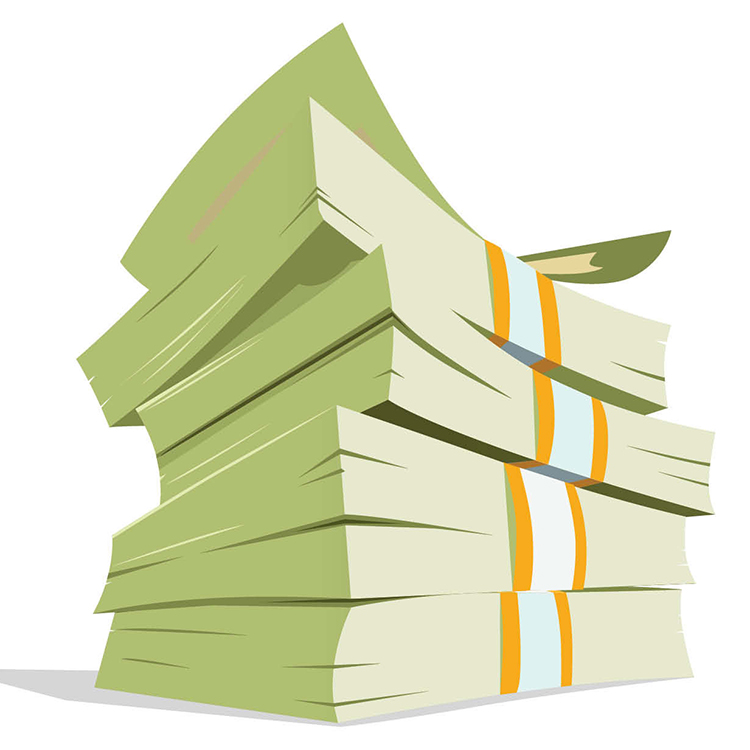 Women with medium to high estimated net worth—defined as having assets and savings worth at least $250,000 more than any debts—were more likely to adhere to treatment than those with lower net worth.
The findings add to previous work by Hershman's team showing that higher drug copayments and lower income are associated with poorer hormonal therapy adherence. They've also found that adherence improves when women are shifted from more costly brand name aromatase inhibitors to generics.
"The brand name aromatase inhibitors could be hundreds of dollars a month—and while that doesn't compare to medications that cost $10,000 a month—for some people it's prohibitive," says Hershman.
Statistics show that African-American women are less likely to develop breast cancer than white women, but more likely to die of it when they do. African-American women are also more likely to not fill hormonal therapy prescriptions. But the new study suggests that many women, regardless of their race, choose not to take their medications because of limited financial resources.
Genetic Testing May Help Breast Cancer Patients
Researchers suggest that all women in Mexico diagnosed with breast cancer be offered genetic screening.
Researchers in the March 2015 Cancer Epidemiology, Biomarkers & Prevention suggest that all women in Mexico diagnosed with breast cancer—not just those with a family history of the disease—be offered low-cost genetic screening for the specific BRCA mutations that most commonly increase breast cancer risk in that country.
Many different types of mutations can occur in the BRCA1 and BRCA2 genes that increase breast cancer risk. The researchers performed genetic testing on 810 Mexican women newly diagnosed with breast cancer to see which mutations are common among these women. They found that 34 of the women had inherited a BRCA mutation. Among these 34 women, there were 22 common mutations. Testing for these specific, recurrent mutations would be less expensive than testing for many different types of BRCA mutations, which is what is typically done in the U.S.
Only five of the women with a BRCA mutation knew of an immediate relative with breast cancer. "We are finding mutations in women with no known family history of breast cancer," says Catherine Phelan, a cancer epidemiologist at Moffitt Cancer Center in Tampa, Florida, who led the study. "That's really important because it makes the criteria for testing different" than in the U.S.
It's not yet clear how often the mutations most commonly found in women in Mexico will be seen in Mexican-American women living in the U.S. However, studies show that Mexican-American women in the U.S. who develop breast cancer often get it at an early age. Phelan says any woman with early-onset breast cancer should be referred to a genetic counselor to discuss testing.
"When people can afford to get their medicines and take them, they do," says Nina Bickell, a general internist and co-director of the Center for Health Equity and Community Engaged Research at Mount Sinai School of Medicine in New York City. She says the new findings are "especially striking" in showing that barriers to treatment associated with cost exist even among women who are insured and "in better financial shape than many others."
Bickell predicts that issues of cost and adherence will grow in importance as doctors write more prescriptions for newer oral medications, which require a copay at the pharmacy. "You need to make sure that [patients will stay on] these medications," she says, and financial resources will be key.
For those already thinking about stopping treatment because of the cost of hormonal therapy or other cancer therapies, Hershman offers this advice: "Talk to your provider first to see if there are solutions. Often companies have programs to assist patients if the costs are prohibitive, and patients may not know that. The first step is communication."
Cancer Today magazine is free to cancer patients, survivors and caregivers who live in the U.S. Subscribe here to receive four issues per year.