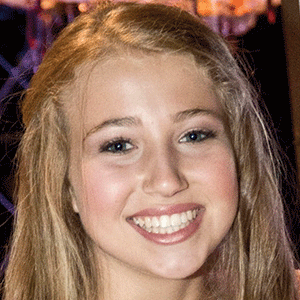 When Marissa Stoller's father, Alan, was diagnosed in summer 2009 with stage IV pleomorphic rhabdomyosarcoma, a rare cancer that begins in the muscles, she was too young to do much more than be with him. Marissa, then 10 years old, felt powerless.
Alan Stoller died in July 2010 at 47 after surgeries, chemotherapy and radiation failed to stem the cancer from progressing. A year after his death, Marissa started thinking about how she could help cancer patients for her bat mitzvah community-service project. The Rockville, Md., resident, who is now 15, remembered making no-sew, knotted fleece blankets with her Girl Scout troop. She thought these handmade blankets might provide warmth and support to patients who feel cold while undergoing intravenous chemotherapy treatment. ​
Make and Donate a Blanket
Here's how to help a chemotherapy patient stay warm.
To make a no-sew, knotted fleece blanket, buy a prepackaged blanket kit at a fabric store or make the blanket from scratch. All you need are scissors, a tape measure and a few yards of fleece. For directions, visit Get Cozy During Chemo.
Contact your local cancer center to see if it accepts donated blankets.
If you don't have a specific blanket request or know the person you're making the blanket for, choose understated patterns that aren't theme-specific.
Make the blanket in a smoke- and pet-free environment to avoid exposing patients with weakened immune systems to substances that can cause infections or irritation.
With help from her mother, Robyn, and younger brothers, Benjamin and Ethan, she created Get Cozy During Chemo to bring together volunteers to make colorful fleece blankets for cancer patients. Marissa spread the word about Get Cozy on Facebook, and Robyn created a blog. As a start, the Stollers bought 720 yards of fabric, enough to m​​ake 180 blankets. In November 2011, 60 people came to her home for her first blanket party.
Broaden Your Impact
The following organizations provide blankets for cancer patients undergoing treatment. Review their guidelines. Some organizations accept fleece blankets, whereas others also take blankets that are knitted or crocheted.
Since then, Get Cozy volunteers have provided blankets and encouragement to more than 400 cancer patients. Blankets are mailed to local infusion clinics and nationally to people the Stollers have connected with online, and through another nonprofit organization called Layers of Love.
When her father was sick and after he died, Marissa says, many people went out of their way to help her—such as a boy at her school who sent her an instant message saying his dad had died from cancer and that he knew what she was going through. Marissa says she feels good knowing she is providing needed support. "Even though I wasn't able to help my dad, I'm able to help other people."
Cancer Today magazine is free to cancer patients, survivors and caregivers who live in the U.S. Subscribe here to receive four issues per year.