CHRISTINA MCEVOY likes to think of herself as an optimist. But when the mother of two was diagnosed in 2010 with stage IV melanoma, a disease with a five-year survival rate of just 15 to 20 percent, she was hard-pressed to find a silver lining.
"I didn't know anyone [who had melanoma]," says McEvoy, who lives in Meridian, Idaho, 10 miles outside of Boise. "The statistics were so grim. You're reading about people who are dying. It caused so much anxiety. I needed to find people who were surviving."
After seeing a local oncologist who recommended that she explore all her treatment options, McEvoy began to do her research. She interviewed five physicians who specialized in treating metastatic melanoma, and eventually decided on a melanoma specialist in San Francisco, more than 600 miles from her home. Two months after McEvoy began a biochemotherapy treatment, her cancer went into remission. In the midst of undergoing maintenance treatment to keep the cancer from coming back, she also started a local support group for people with melanoma in her community.
"This is what I want to portray to people who are diagnosed with melanoma: There are people who are beating this," says McEvoy. "That's what I needed [to know] back then and that's what I want people to see now. People are surviving this."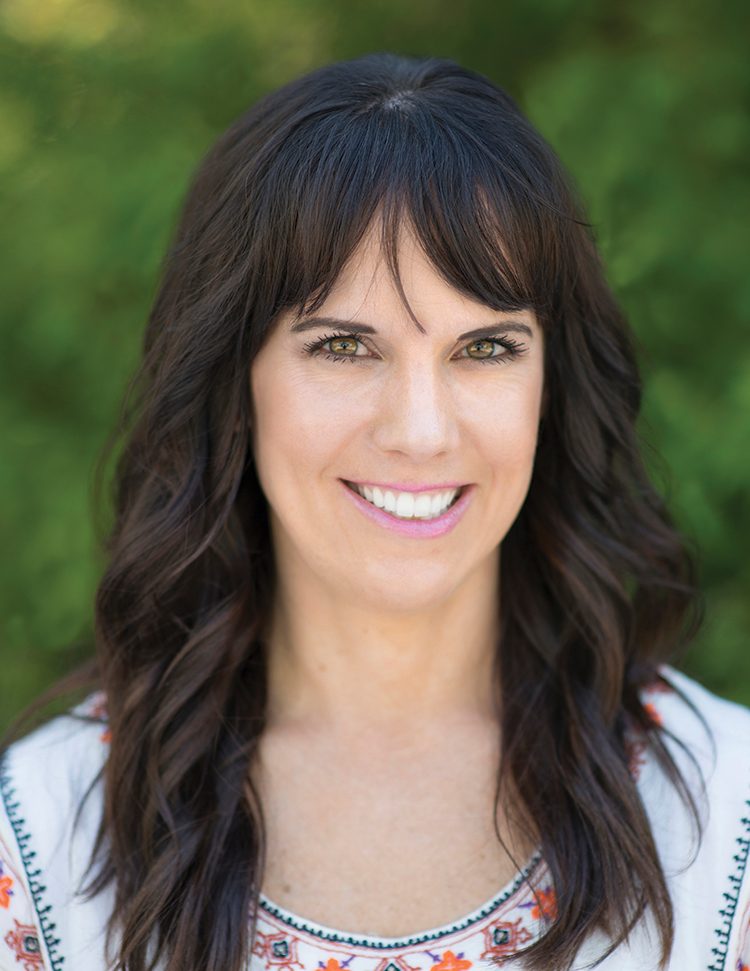 A Sunny Childhood
McEvoy, a tall, slender woman with dark hair, olive skin and hazel eyes, has a contagious enthusiasm. She spent most of her childhood summers in Pleasanton, Calif., outside in the sun, swimming and relaxing beside her parents' pool. In high school and college, she took her love of water and activity one step further when she became a lifeguard and swim instructor. She passed a love of the outdoors to her two sons, Austin, 9, and Carson, 6, who, like her, love to ski, hike, bike and camp.
"It's a shame [that] the thing I love the most puts me in the sun," says McEvoy, 36. "I love being outside. That's the Californian in me." She and her husband, Eric, met in college at Utah State University in Logan. Both were pursuing undergraduate degrees in exercise and sports science. They married in 2000 and moved to Cincinnati in 2004. The couple had their first son in 2005 and relocated to Meridian, where Eric had accepted a job as a physical therapist in 2007.
That fall, McEvoy, then 29, was pregnant with her second son when she noticed a mole on her thigh starting to change. She initially chalked it up to pregnancy hormones. But over time, the spot developed rough scales, turning from dark brown to black. In February 2008, McEvoy went to her dermatologist to get it checked. The biopsy revealed stage I melanoma. Her doctor performed a wide excision, surgically removing the mole and areas of healthy skin around it. The cancer, her doctor told her, needed no further treatment and had a 10 percent chance of coming back.
"I really did not ever think it would come back," says McEvoy. "I had a 90 percent chance of it being cured. I've always been a glass-is-half-full kind of girl, so it seemed like pretty good odds."
Two years later, she felt a lump on the left side of her groin—just inches away from where the original melanoma was found. The growth "appeared literally overnight," she says. A lymph node biopsy confirmed what McEvoy, then 32, feared. The cancer had returned. This time, it was stage III melanoma. She had a complete lymph node dissection, which removed the lymph node that had cancer in it along with 10 nearby lymph nodes. After the surgery, McEvoy's doctor encouraged her to explore clinical trials that might provide newer treatments to keep the aggressive cancer from coming back.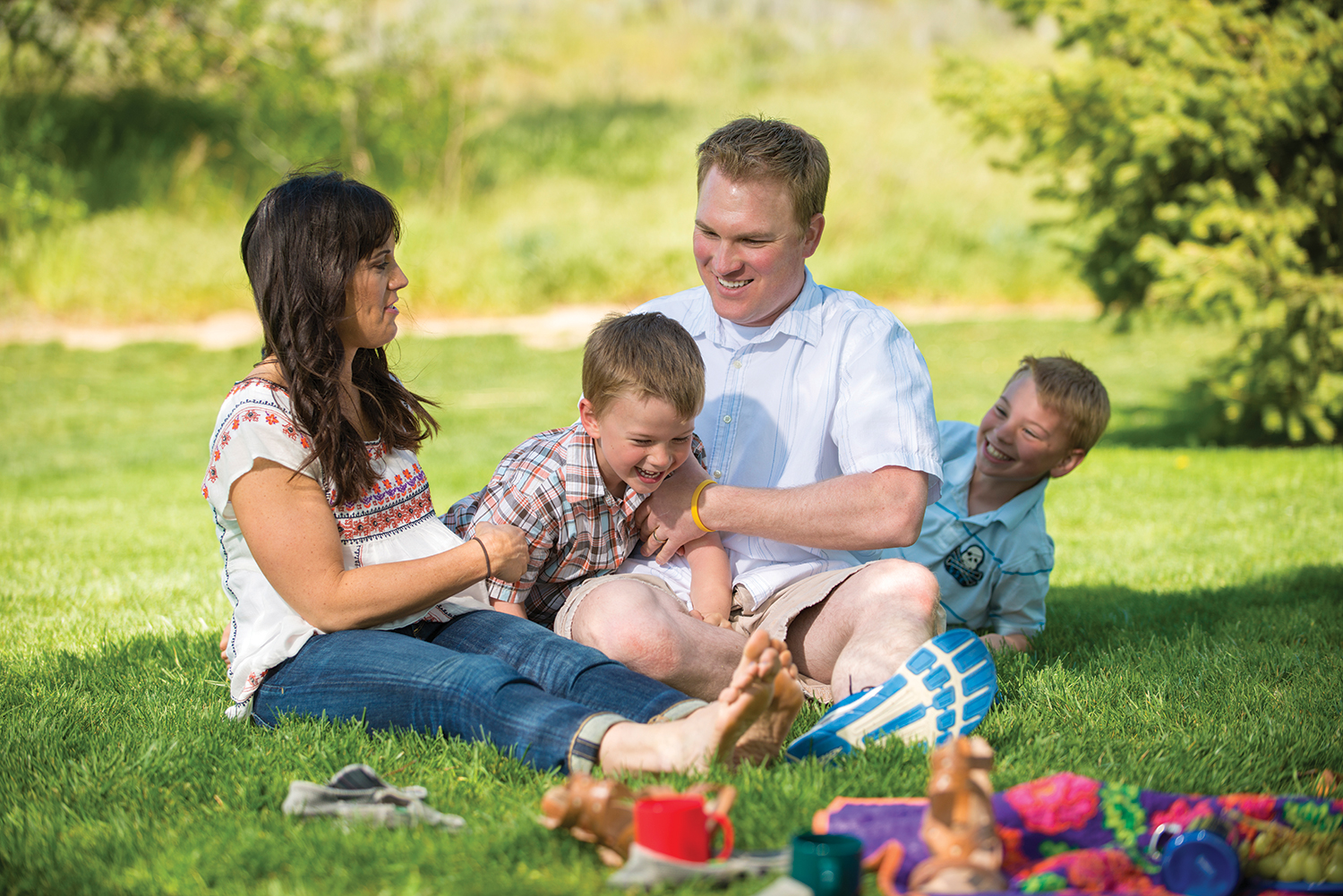 After doing some online research, McEvoy learned she qualified for a phase III clinical trial offered through Northern California Melanoma Center at St. Mary's Medical Center in San Francisco, which was not far from her parents' house in Pleasanton. She moved in with her parents while she was on the trial, which analyzed whether an experimental drug that targeted MAGEA3, a gene that is expressed in about 65 percent of stage III melanomas, could increase survival and keep patients in remission.
After three months on the trial, McEvoy got more bad news: A routine CT scan revealed she had four tumors on her lungs. A subsequent scan found two more. The distant metastases meant McEvoy now had stage IV melanoma. "We sort of were backed up against a corner," her husband, Eric, 36, recalls. Quelling the impulse to jump into the first treatment they were offered, McEvoy stepped back and took seven weeks to interview different melanoma specialists in Los Angeles, Salt Lake City, San Francisco and Boston.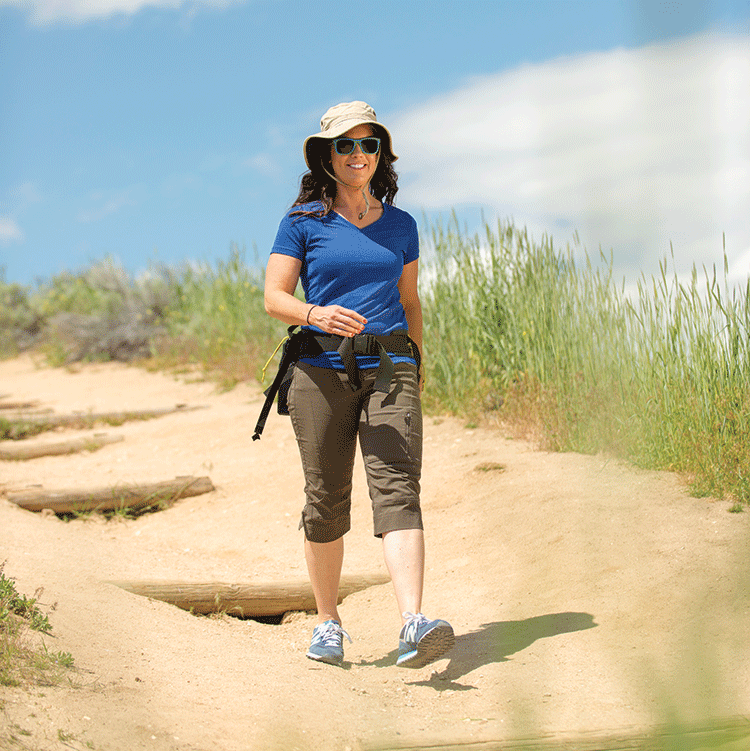 McEvoy eventually chose David Minor, an oncologist at California Pacific Medical Center in San Francisco. "I liked him," says McEvoy. "I'm not one of those people who believes in trusting everything my doctor says. I second-guess things, and I just had a good feeling about him." Her interviews with his patients—some who had been living with metastatic melanoma for four or five years—also gave her confidence in her decision. And, even though McEvoy was all too familiar with the seriousness of her diagnosis, she noticed something in Minor that she could relate to and respect. "He's also an optimist," she says.
In August 2010, she started a four-month regimen of biochemotherapy—using the immunotherapy drug interleuken-2 (IL-2), the anti-viral drug interferon alpha-2B and the chemotherapy drugs Platinol (cisplatin), vinblastine and Temodar (temozolomide). (Studies have not found that biochemotherapy is better than chemotherapy alone in extending overall survival in melanoma patients. However, Minor's experience treating patients, like McEvoy, who were young and didn't have brain metastases led him to believe she might respond favorably to this approach.)
Every three weeks, McEvoy flew from Boise to the San Francisco Bay Area. For each visit, she stayed in the hospital for five days. She would recover from her fatigue at her parents' house for three days before flying back to Idaho. At home and in San Francisco, she also received Avastin (bevacizumab) every two weeks, a drug that is thought to block the blood supply of tumors. (Avastin is not approved by the U.S. Food and Drug Administration [FDA] to treat metastatic melanoma.)
At home, McEvoy would rest for a week and live as normally as possible for another week with her husband and sons, who were 5 and 2 at the time, only to fly back and repeat the routine again. Austin still recalls the void left by his mother's absence. "I hated it," he says, "every step of the way."
"They were pretty young," McEvoy says. "That was the most frightening part for me."
McEvoy recalls missing Austin's first day of kindergarten—and being overjoyed when his kindergarten teacher commented that Austin seemed happy and unaffected by "what was going on at home." She also remembers thinking that if she didn't survive, both of her sons might be too young to remember her. "I didn't want to be a distant memory," she says.
While she was away getting treatment, Eric took care of the boys, in addition to working as a physical therapist so the family could keep their health insurance. Members of their local church and relatives from Utah and California helped, providing child care and meals. But Eric, who lost his mother to angiosarcoma, a cancer in the blood vessel linings, in 2000, four months before the couple got married, felt the blow of his wife's diagnosis in a special way.
"The immediate reaction of hearing her diagnosis was almost a flood of all the experiences and emotions that I had with my mom," Eric says, "but I tried to focus on one thing at a time, and thought if we can just get ahead of it and take the necessary steps. … We were doing everything we could."
Get Help With Travel Expenses
These resources may help cover some of the cost.
Depending on where you live and your proximity to a cancer center, you may be considering traveling for your care. Check out these resources that help with costs, lodging and transportation.
Joe's House connects cancer patients with discounted hotels.
The American Cancer Society's Hope Lodge offers some cancer patients and caregivers free lodging when traveling for treatment.
Angel Airline Samaritans provides free and reduced-rate commercial airline transportation for cancer patients.
Lifeline Pilots facilitates free transportation for treatment and follow-up care.
Then, came good news. By October 2010, after completing half of her four-month treatment, five of the six tumors in McEvoy's lungs had disappeared. The sixth tumor had no active cancer cells and was shrinking. She had no evidence of disease anywhere else in her body.
McEvoy continued on once monthly maintenance treatment with IL-2—as well as the Avastin, in hopes that the drug might cut off any blood supply to the remaining tumor. In March 2011, she started taking the new immunotherapy drug Yervoy (ipilimumab). Yervoy was the first drug to be approved by the FDA for metastatic melanoma in more than a decade, and the first ever drug to show a meaningful increase in overall survival for this patient population.
Yervoy often triggers serious and hard-to-manage side effects, such as inflammation of the intestines and liver, but McEvoy just experienced itchiness. Because she tolerated the drug so well, Minor kept her on a maintenance dose of the drug—an approach that is currently being studied in clinical trials for stage III melanoma patients. McEvoy traveled back to San Francisco to receive the drug intravenously, first once every three weeks for four months and then every three months for three years. Despite this, the final tumor did not get smaller, so in the summer of 2012, she received radiation to that area of her lungs.
Since that summer, McEvoy has had no evidence of disease. She is due for her six-month follow-up scan in August—the same month she and Eric will celebrate their 14th wedding anniversary.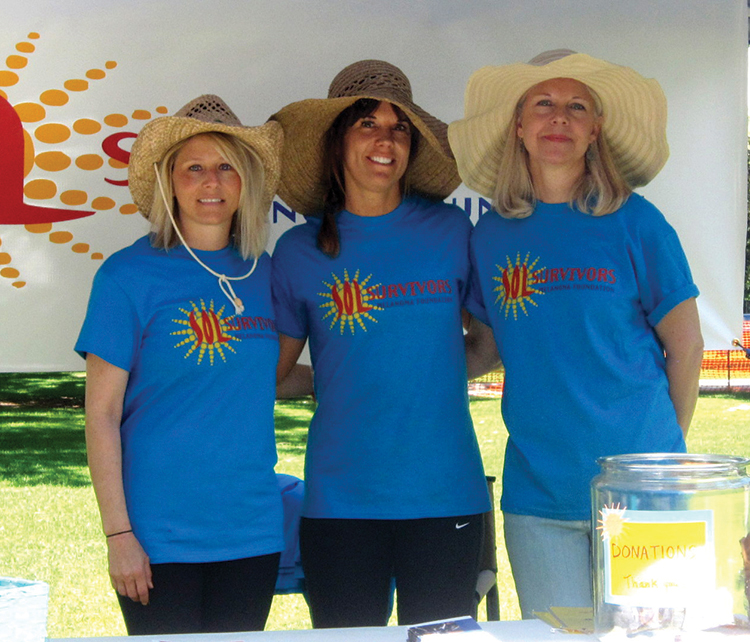 A Common Connection
Though McEvoy has a strong circle of family and friends who supported her, she also finds comfort in talking with other melanoma survivors. She remembers posting a question on a Melanoma International Foundation forum when she was zeroing in on her treatment plan. She was excited to find two melanoma survivors from Boise. The women eventually met and decided to start their own support group, called Sol Survivors Melanoma Foundation, in the fall of 2011.
"It's been so rewarding to get together with people who have the same experiences as you," McEvoy says. "That's why we wanted to get people to talk and share information."
The women started distributing fliers to local dermatologists to spread the word to other melanoma survivors about the monthly meet-ups—which have grown to include 14 survivors and four caregivers. The meetings, says McEvoy, have a casual feel, with survivors and caregivers chatting at a coffee shop until closing time. They purposely avoid meeting at hospitals, where cancer patients spend too much time anyway, she adds.
The mission of the nonprofit organization is to provide resources and evidence-based information for patients going through a diagnosis, whatever treatment path they choose. The organization is there to help people identify their options, says McEvoy.
"I just feel like it's important to know all your options and that you are the one that makes that treatment decision. It's your body. It's your health," she says. "For me, I felt like traveling was the best option."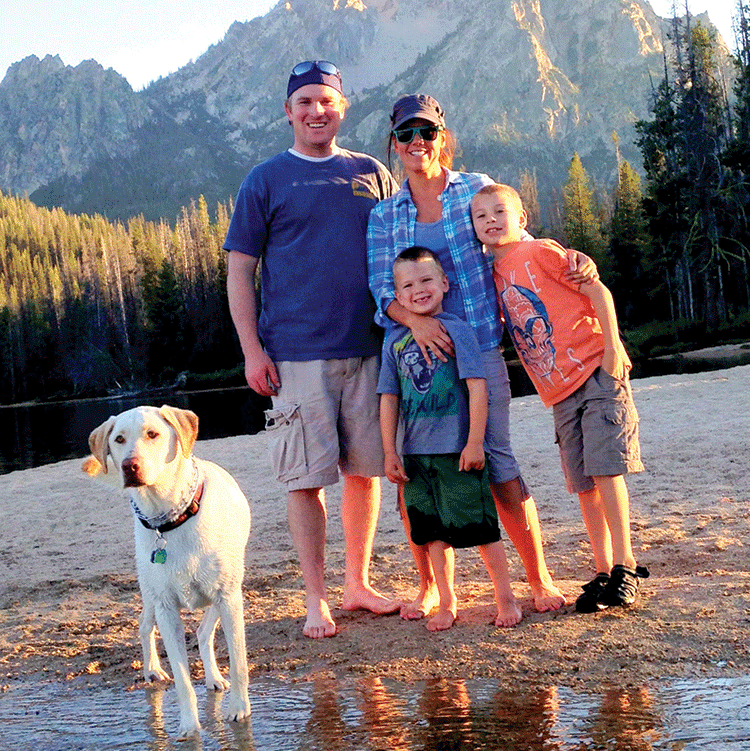 It's All About Sol
McEvoy knows that one of the best ways to reduce skin cancer diagnoses is through prevention. To that end, she and other Sol Survivor volunteers visit local schools to preach the gospel of safe sun exposure, telling kids to protect their skin by wearing sunscreen and protective clothing and to avoid tanning beds. "There are a lot of misconceptions about melanoma," says McEvoy. "People think, 'What harm can a little mole do?' They don't understand that [melanoma] can spread. I feel like people really don't understand how dangerous melanoma can be."
Between scans, travel and check‑ups, McEvoy and her family continue to enjoy the outdoor activities they love. But, McEvoy says, the family is smart about protecting their skin. They try to avoid going out at midday when the sun is most intense and wear sun-protective clothing and hats. And McEvoy is adamant about wearing sunscreen.
Having cancer has also taught the type-A planner to just sit back—at least a little. "To me, life is to be enjoyed and not just endured," says McEvoy, who says she is getting to a point where some days she doesn't think about cancer at all. "It does get easier. I never thought it would get to this point and I never, ever take it for granted because I know how unpredictable cancer can be, but I'm just trying to live in the moment. I can't worry about the future, because it hasn't happened yet."
Cancer Today magazine is free to cancer patients, survivors and caregivers who live in the U.S. Subscribe here to receive four issues per year.