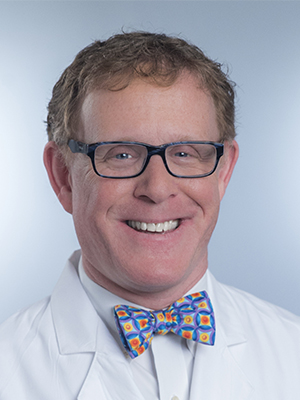 I'm interested in getting a second opinion on my cancer diagnosis. How do I get that started?
ERIC BERNICKER: When you have a new diagnosis of cancer, you don't always need to make instantaneous treatment decisions. This will depend on your diagnosis, of course, but in most cases, you'll have time to get second opinions and be sure you make the best choices before treatment. There's so much information out there, but nothing helps as much as talking to a provider who can guide you toward a decision that feels right.
If you don't get a referral for a second opinion from your initial doctor, the logistics of who to see next may depend on where you are located. If you are in a major city, you may have multiple options for nearby oncology groups or major cancer centers. You can call their referral line and ask to be seen. If you are in an underserved or more rural area, finding an oncologist nearby for a second opinion may be more difficult. This circumstance has gotten somewhat easier with the rise of telehealth options. You may have the ability to upload your radiology or pathology reports and seek out a second opinion virtually, without the expense of traveling.
Most health insurance will cover second opinion visits. In many cases, the oncologist you go to for a second opinion can use the pathology and imaging you've already had done, especially if you have recent images. There may be considerable expenses, however, especially if you need to travel. You will have to weigh financial and logistical challenges, but peace of mind is precious.
If a second opinion comes with a different recommendation about how to proceed, things can get tricky. You may want to seek a third opinion. You'll have to consider how long you can safely delay treatment and how many opinions you need to feel comfortable that you're on the right path. While oncologists sometimes have strong disagreements about treatment, differences of opinion don't mean one doctor is wrong and the other is right. Nevertheless, it's important that you have confidence in the process, the proposed treatment and your health care team. Ultimately, you'll have to decide with the information you have and use your gut intuition.
Remember that you can seek a second (or third or fourth) opinion at any stage along the way. Second opinions may become even more important later if you develop resistance to an initial therapy or the cancer comes back. At those times, there may be a wider spectrum of choices to make. Some cancer centers may offer clinical trials. It won't always be clear which of the choices before you is the best one, but it may be reassuring to know that you've thought through your options.
SECOND OPINIONS // The American Cancer Society offers a list of reasons why you may want to get a second opinion. // Dana-Farber Cancer Institute has a program for getting second opinions online without traveling.
Cancer Today magazine is free to cancer patients, survivors and caregivers who live in the U.S. Subscribe here to receive four issues per year.