For decades, the American Association for Cancer Research (AACR) has focused attention on the link between tobacco use and cancer. It also has repeatedly highlighted the need for public health efforts to reduce smoking rates. Now, with a new policy statement published April 15 in Clinical Cancer Research, the organization is increasing awareness among oncologists about the important role they can play in getting their patients to quit.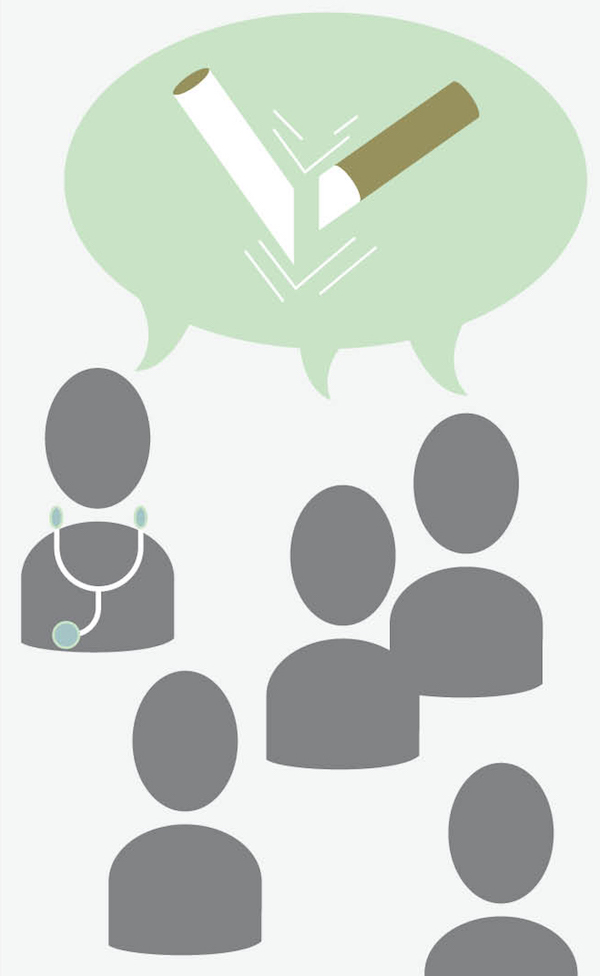 Studies have shown that cancer patients who stop smoking have fewer treatment complications, improved survival and a reduced risk of a second cancer diagnosis. Yet a study published in January in Nicotine and Tobacco Research found that only 38 percent of the National Cancer Institute-designated cancer centers that responded to a recent survey said they ask their patients whether they smoke. And less than half had designated a specific staff member to whom patients could turn for help quitting.
"I know some oncologists who don't choose to counsel their lung cancer patients in smoking cessation, thinking the damage has already been done and quitting will only increase the patient's stress in a difficult situation," says Regina Vidaver, the executive director of the National Lung Cancer Partnership, based in Madison, Wis. "The [AACR's] statement may encourage more oncologists to consider discussing smoking cessation with their patients in order to improve treatment outcomes."
The statement also encourages researchers to ask patients enrolled in clinical trials about their tobacco use. "Tobacco … can interfere with the effectiveness of cancer treatments," says Roy S. Herbst, a medical oncologist at Yale Comprehensive Cancer Center in New Haven, Conn., and the chair of the AACR Subcommittee on Tobacco and Cancer. But, he notes, it's still not commonplace for researchers to consider tobacco use when they evaluate new therapies.
Clinical trials also provide an opportunity for health professionals to promote smoking cessation. "We really need a concerted effort among physicians, nurses and other allied health professionals to get cancer patients the help they need to quit smoking," says Vidaver.
Cancer Today magazine is free to cancer patients, survivors and caregivers who live in the U.S. Subscribe here to receive four issues per year.