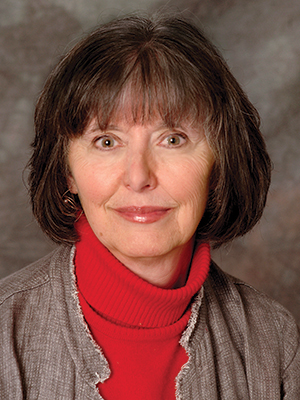 MANY CANCER PATIENTS AND SURVIVORS find it helpful to meet with a therapist to process their feelings. Seeking this kind of help isn't a sign of weakness. Rather, speaking with a trained professional can be an empowering step that allows people affected by cancer to take part in thoughtful self-care.
Remember, therapy doesn't need to be a long-term commitment if you don't want it to be. In fact, meeting with someone even a few times can make a big difference in how you cope with cancer.
If you've been thinking about speaking to a therapist and are unsure where to start, the following suggestions can help provide some direction:
1) Ask your do​ctors or nurses for referrals. An oncology social worker may be on staff at your treatment facility, or your treatment team may be able to recommend other therapists in the community.
2) Check your insurance provider's list of approved behavioral health care providers if you want your health plan to help cover the costs.
3) If you can afford it, you may decide to pay for services without using insurance, especially if you are concerned about privacy and do not want your insurance company (and, sometimes by extension, your employer) to have information about your mental health needs.
4) If a recommended therapist is not covered under your insurance plan, ask whether the provider offers a sliding payment scale, which can make the costs more manageable.
5) Convenience matters. The whole idea of therapy is to help make your life easier, so choose a therapist whose hours and location fit within your existing routine.
6) Seek out a therapist who has experience working with people who are being treated for cancer, if possible, to avoid spending time and money educating the professional about your treatment. If you can't find someone whose background includes counseling people with cancer, ask whether a therapist you're considering has counseled people with other serious illnesses.
7) Broaden your search to include clinicians with different training, including psychiatrists, psychologists, social workers or other kinds of mental health counselors, depending on your needs. If you need medication, many therapists can connect you with someone, such as a psychiatrist, who can prescribe it.
8) If you know people who have had cancer, ask whether they can recommend any mental health professionals they've worked with.
9) Be persistent. You may need to meet with several behavioral health professionals before finding the right fit. Don't be discouraged if the first one does not feel like a match.
10) The most important thing is the chemistry you feel with the therapist. To build trust, you need to like the person. The first phone call will help establish the relationship. However, sitting together during a session will help you determine whether that relationship will likely suit your needs.
Cancer Today magazine is free to cancer patients, survivors and caregivers who live in the U.S. Subscribe here to receive four issues per year.