MARTHA BISHOP welcomes what most women would consider unpleasant signs of aging, including every strand of gray in her reddish-brown hair and each crease on her freckled face. "I worked really hard to get here and get these," says the 36-year-old resident of Marana, Arizona, outside Tucson.
Diagnosed with stage III melanoma in 2009 and stage IV disease in 2011, Bishop considers each passing day an affirmation of her determination in the face of a grim statistic: Only 15 to 20 percent of people with metastatic melanoma live past five years.
Seven new drugs have been approved for use in patients with metastatic melanoma since Bishop learned she had stage IV disease in 2011. These advances have been a windfall for Bishop, offering pathways whenever a roadblock obstructed her way.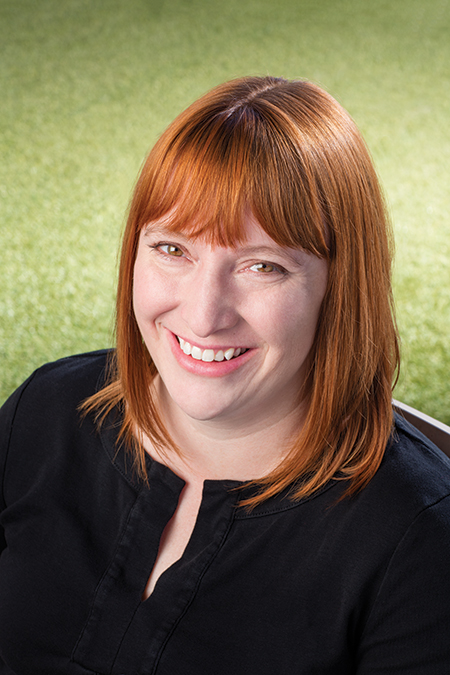 A Strange Mole
In 2009, Bishop went to a dermatologist to get treatment for acne and asked the doctor to check an asymmetrical mole on her lower back that had increased in size. The doctor didn't seem worried about it, but he removed it and had it biopsied. Two days later, he called to tell the 29-year-old wife and mother of two that she had melanoma, the most serious form of skin cancer.
"Somewhere in my mind I knew it was the bad skin cancer, but that was the extent of my knowledge," she says, adding that she thought melanoma was something that could just be cut off with surgery, not realizing the cancer was inside her body and could spread to other organs.
In the month following her diagnosis, Bishop had surgery to remove the tumor and the margins around it and a sentinel node biopsy, in which the lymph nodes closest to the original tumor site were removed and analyzed for cancer cells. Lymph nodes located in her groin tested positive for very small tumors, known as micrometastases. At the time, she was diagnosed with stage III melanoma, but the doctors were hopeful that the surgery had removed the cancer.
Bishop started on interferon, which helps to keep any undetected cancer cells that might be somewhere in the body from growing. The regimen left her feeling like she had the flu for the entire year she was on treatment. "I remember my husband practically dragging me out of bed, and [I remember] going to the cancer center in tears," she says. "I had a complete breakdown … but I made it through the year and thought, 'That's it, I'm done with cancer.' " Looking back, she realizes how naive she was.
Less than a month after Bishop stopped using interferon, tumors appeared on her lower back. She had surgery and underwent radiation therapy in November 2011. However, a new tumor appeared on her groin, which meant the cancer was spreading and she now had a stage IV diagnosis.
Be an Advocate for Yourself
Martha Bishop offers tips for taking control of your cancer diagnosis.
A reader and researcher by nature, Martha Bishop believes the best way to take control of a cancer diagnosis is to make sure your wishes are heard and to arm yourself with information, whether it's through reading about potential treatment options or talking to other patients.
Bishop also recommends bringing a loved one to doctor appointments who can act as a second set of ears, help write down notes and offer support. Bishop's husband, Daniel, often accompanied her to appointments, which proved to be helpful since they each heard things that the other person had missed. Daniel also helped his wife convey to the doctor her concern over the rapid weight gain she was experiencing.
"[An oncologist may] think it's a great thing [to gain weight] because often they watch people wither away," she says. "I was about to break down in tears and my husband stepped up and said, 'But she's doing all the right things, eating right and exercising, and she's gaining weight.' He was a good second person to be an advocate and be a voice."
Patients need to be heard, says Bishop, which means finding a doctor who will listen. "If your oncologist is not doing right by you, find someone else," she says.
A Long Road
As Bishop talks about her treatments, she starts with an apology: "Forgive me," she says, "because I have a long history." She has had four surgeries to remove tumors from her back and her groin, and has taken three newly approved drugs for metastatic melanoma.
She has dealt with a plethora of side effects—some so taxing that she was thankful when she learned her tumors weren't responding to certain treatments. For example, a side effect of high doses of interleukin-2 (IL-2), a drug that helps the immune system fight melanoma, was "capillary leak," which made her blood pressure drop. She was given intravenous fluids to bring her blood pressure back up. "I gained between 30 and 40 pounds of fluid each week I was hospitalized," she recalls, noting this medication is administered in the intensive care unit because of its known toxicity. She was almost relieved when follow-up scans showed tumors were growing in her lungs, which meant she could move on to the next treatment.
In February 2012, just a month after stopping IL-2, she began taking a chemotherapy drug called DTIC (dacarbazine), along with a newer drug called Yervoy (ipilimumab). Yervoy, an immunotherapy drug that boosts a patient's immune response against cancer cells, had been approved almost a year earlier by the U.S. Food and Drug Administration (FDA) for late-stage melanoma that wasn't responding to other treatments. The combination of drugs had minimal side effects, which restored Bishop's quality of life. Her tumors started to shrink initially, but then they started getting larger yet again.
After stopping the immunotherapy/chemotherapy combination, Bishop began a targeted therapy called Zelboraf (vemurafenib), an oral kinase inhibitor. The FDA had approved Zelboraf in August 2011 for late-stage melanoma patients whose tumors express BRAF gene mutations—which are found in 50 percent of patients with melanoma—including Bishop.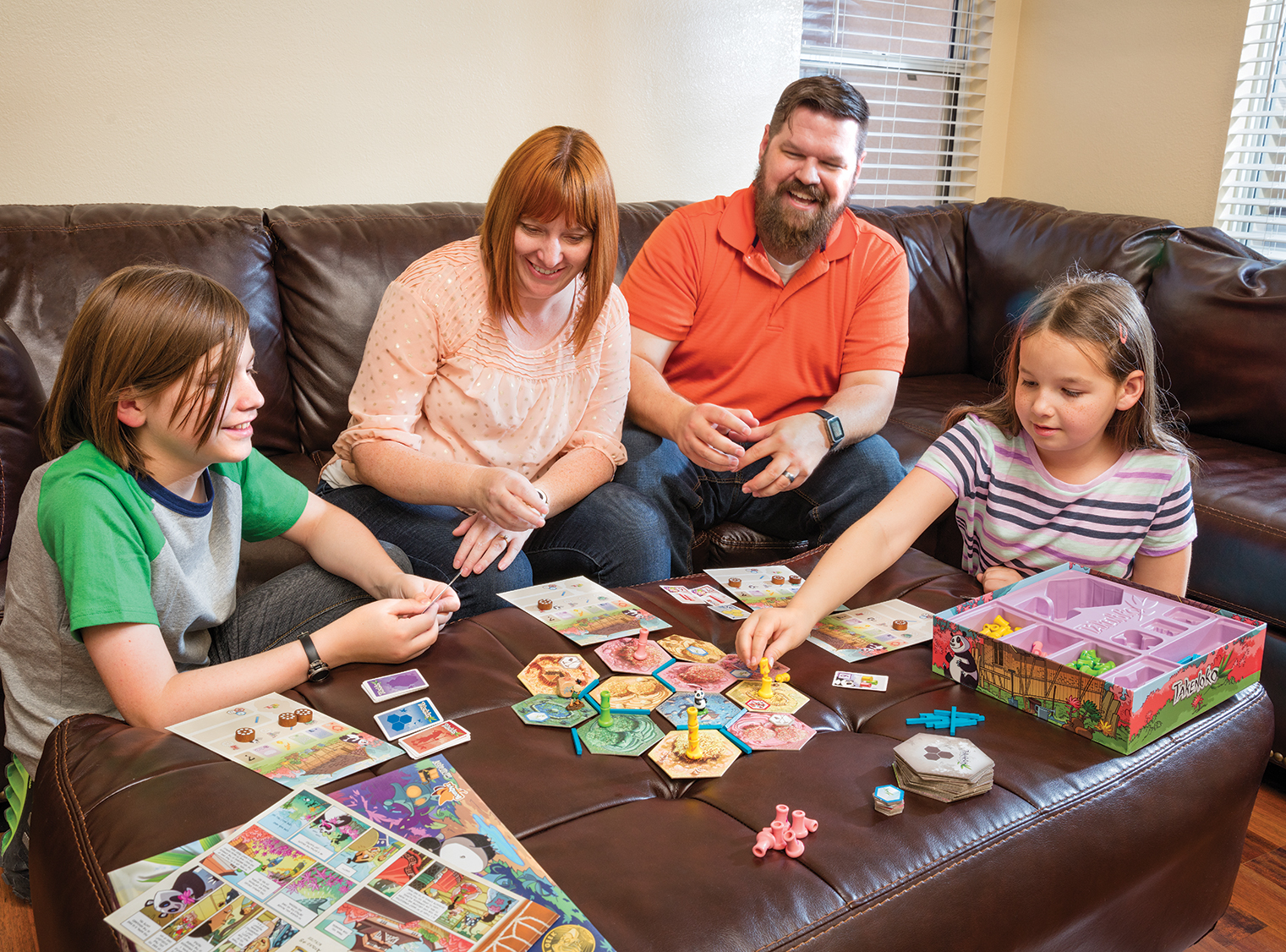 Still, Bishop knew the drug's effectiveness would likely be short-lived. Research had shown the drug can keep cancer from progressing for a median of close to eight months. Her lung tumors shrank at first, but after six months, they started growing back. That has been typical of Bishop's treatment journey. A treatment would work for four to six months and then she would be eligible for a new drug that had been approved the year before.
In April 2013, Bishop joined a clinical trial for Keytruda (pembrolizumab), an anti-PD-1 drug that helps to ramp up the immune system. This trial led to FDA approval of the drug for metastatic melanoma in October 2015. (Bishop still participates in the clinical trial, as researchers continue to examine the drug's effects.) The drug shrank her lung tumors, which have remained stable. Even so, Bishop came down with autoimmune meningitis, a side effect of some immunotherapy drugs. In addition, prior to starting the clinical trial, Bishop learned two tumors had spread to her brain. In January 2013, she had stereotactic radiosurgery, which uses focused radiation, to shrink the tumors. Only one spot on her brain shows up on scans, and is presumably scar tissue, Bishop says.
Despite the difficult road, her side effects from Keytruda are manageable, which has given Bishop back part of her old life. She began substitute teaching part-time in April 2015 and took on a full-time substitute teacher position in January 2016. But more importantly, Bishop feels she can be a more attentive mom to her two children, Joseph, 11, and Abigail, 9. She recalls when she was too sick or exhausted from the side effects of previous treatments to cook for her family or play with her children.
"I remember dragging myself through their homework and saying, 'OK, let's go watch the Disney Channel or let's go in the backyard and play while mom lies on the couch,' " she says. "Even though they'd been at school all day and I hadn't done anything, I was just tired."
She has learned that doing just a little can be enough—and centering her energy on one or two goals has helped to ease her frustration at not being able to do all she wants. "If you need your husband to bring home pizza or hamburgers for the third time that week, that's OK. You have to balance where you're placing your energy. For us, it was more important that I could do homework with the kids or snuggle with them at bedtime," she says.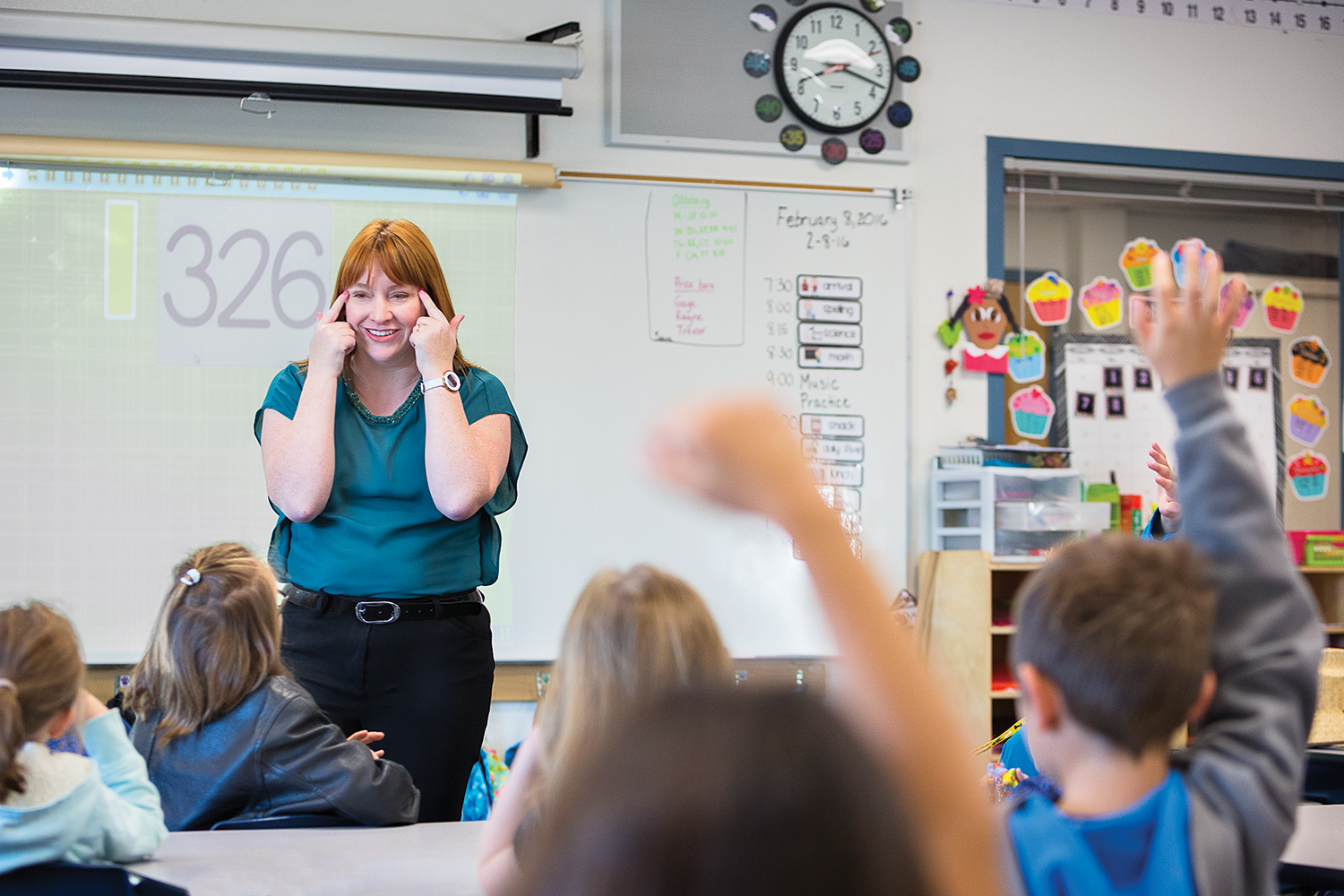 A Proactive Realist
Even though her condition is stable, Bishop is a realist when it comes to her disease. "Melanoma is really nasty and is known for being dormant … and then becoming active 15 years later," she says.
She also knows that more treatments may follow. That's why she's always looking for the next drug on the horizon. She understands that's probably how her life will be from now on.
But for today, she takes advantage of the opportunity to make memories with her family and loved ones. "She's a fantastic mom," says her husband, Daniel. "She finds ways to surprise the kids or finds things to do with them. I don't know if she feels like she's making up for lost time, but I think it's more like she's taking advantage of the moments." She takes every opportunity to enjoy the little things, like the day she woke up her children by blasting Star Wars theme music in their rooms to mark the opening day of the latest Star Wars movie in December 2015.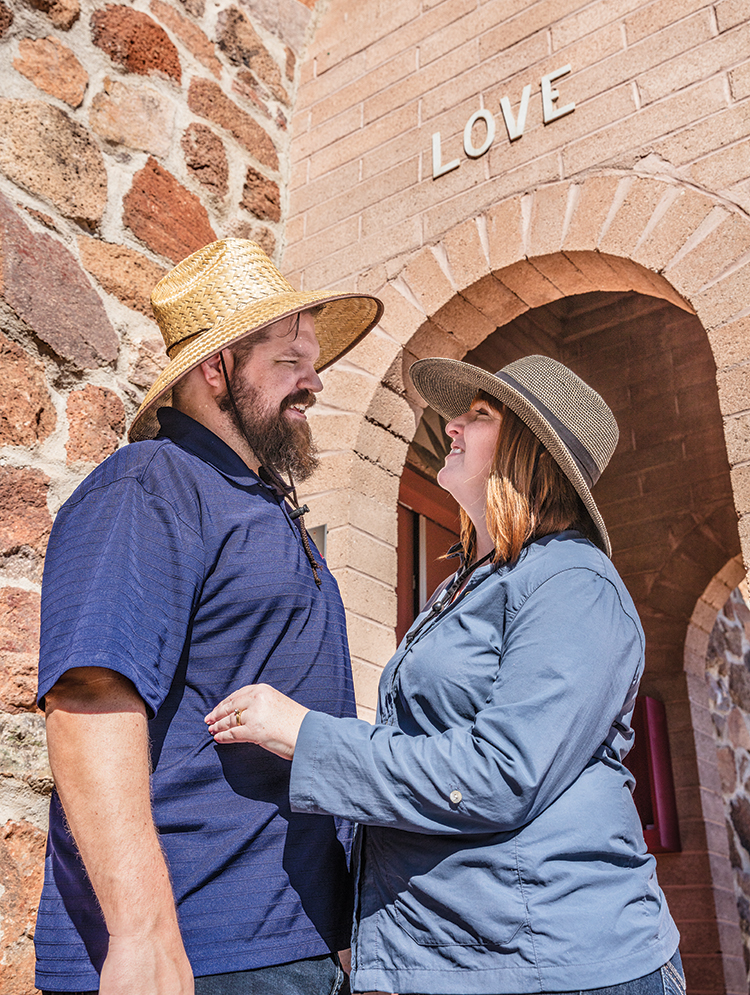 "We feel really fortunate she's in the place she's at [today] and we're reminded constantly because we've lost a lot of friends and acquaintances we've met along the way," Daniel says.
Bishop likes to share her story through her blog, at survivor conferences and with patients at the University of Arizona Cancer Center in Tucson, where she was treated. She also stresses sun safety to local elementary school children, prompting them to wear sunscreen and sun-protective clothing.
She knows all too well the feeling of hopelessness and the fear when waiting for scan results. "I remember saying to myself, … 'I'm never going to know that feeling of leaving the doctor's office with a good scan,' " she says. To get through each disappointment, she would do research and talk to her oncologist about plans B, C and D. Luckily, there were other options to pursue.
"When I had lung tumors that weren't responding to treatment, my oncologist once said to me, 'You don't have any tumors that are life-threatening right now,' and that was something I latched onto and made him repeat to me a couple of times," she says.
It's a mantra she recited often when she started to worry about the future, and she uses this line of thinking in various iterations with her children as they grow older and understand the gravity of their mother's disease.
Bishop remembers sitting in a Costco parking lot one day with her daughter, who stared pensively out the car window and blurted out her fear of the cancer that could ultimately take her mom's life. Bishop tried to soothe her daughter's worries by focusing the 9-year-old on what was known. "At this point, we have no plans for me to die. And this is something that's going to be around forever and it's something we're going to have to deal with, but it doesn't mean it's going to take me away from you," she recalls saying.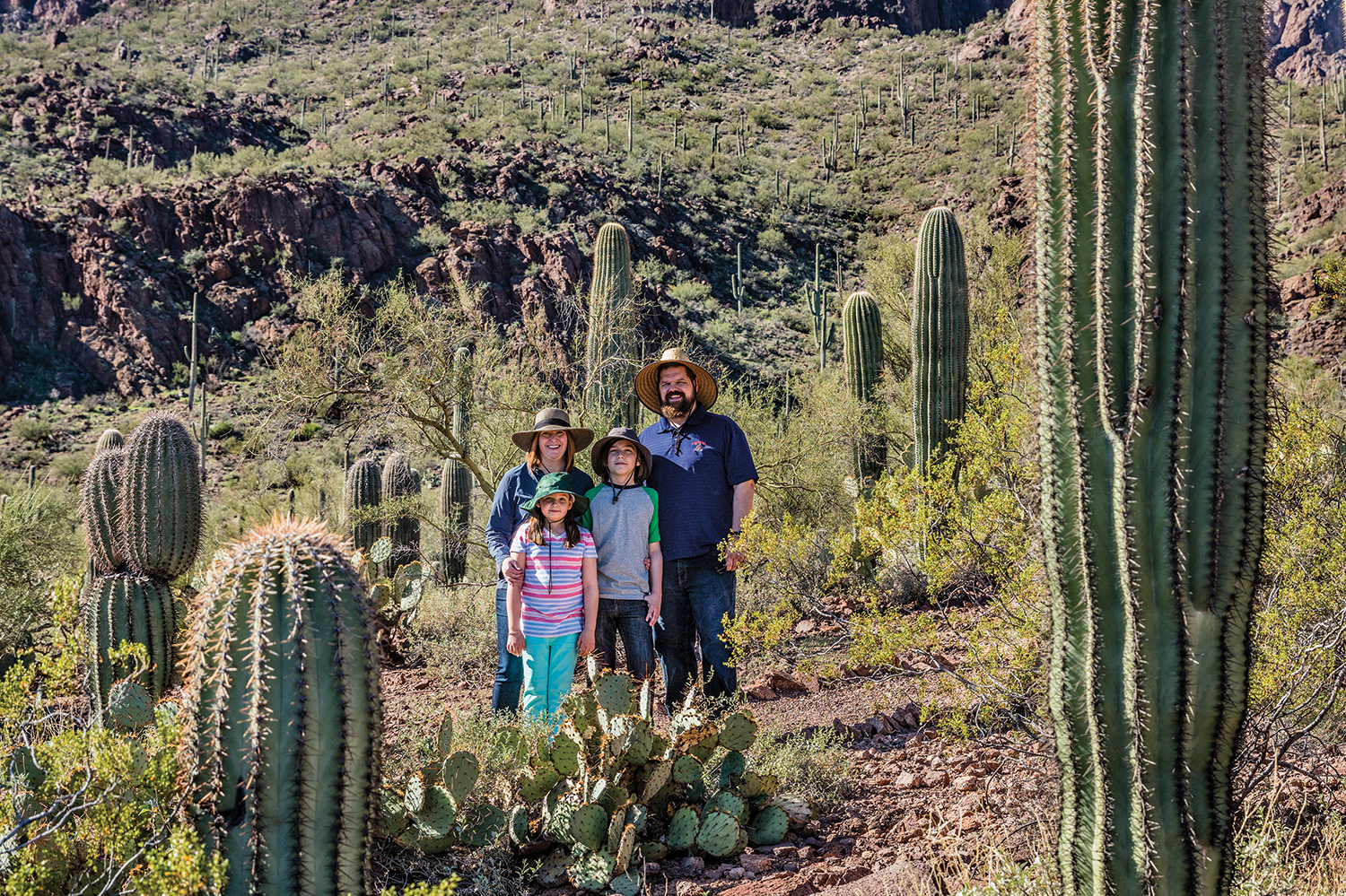 "Martha is able to confront the 'what ifs,' " says Bonnie Sedlmayr-Emerson, a friend and fellow stage IV melanoma survivor. "She can talk about her melanoma really easily and honestly and still maintain the hope that she'll be here for a long time to talk about it, advocating about it and being a mommy to her really adorable, smart, wonderful children."
Confronting the "what ifs" is not easy, but when Bishop starts to worry about the future, she remembers how far she's come—thanks to advances in treatment. Having a plan helps. She already has explored her next options if the cancer stops responding to her latest treatment. And when she gets stressed, she has learned to take a step back. "I ask myself why am I stressing about this so much and try to live in the now."
Cancer Today magazine is free to cancer patients, survivors and caregivers who live in the U.S. Subscribe here to receive four issues per year.