IN DECEMBER 2011, 52-year-old Ken Wolfe of Sherwood, Arkansas, noticed a swollen mass under his right arm while on a business trip. Soon after, he asked a friend who was an oncologist to take a look. The oncologist advised him to have surgery to remove what looked like a swollen lymph node; she suspected it could be lymphoma. After the lymph node was removed, Wolfe learned it was infiltrated by melanoma cells. To determine the extent of the cancer's spread, his surgeon performed a second operation and removed 23 lymph nodes from under his right armpit and along the right side of his chest. All of them came back positive for cancer. Wolfe had stage IV melanoma, a lethal type of skin cancer.
"At that time, [stage IV] melanoma was a killer. It was pretty much, 'Get everything in order,'" Wolfe says.
Statistics available in 2011 showed that only about 15% of people diagnosed with stage IV melanoma were expected to survive for five years, with the median survival being less than a year. Today the likelihood of survival has improved dramatically thanks to new treatments. Based on data from the most recent available statistics for metastatic melanoma from 2011 to 2017, the five-year relative survival rate for metastatic melanoma is nearly 30%, which experts say is likely a considerable underestimate of relative survival among those who are diagnosed today. In fact, in the Annual Report to the Nation on the Status of Cancer, published July 8, 2021, in the Journal of the National Cancer Institute, the authors noted that the two-year relative survival rate, which took age and other factors into account, was 41.6% for distant-stage melanoma tumors in those diagnosed between 2009 and 2014.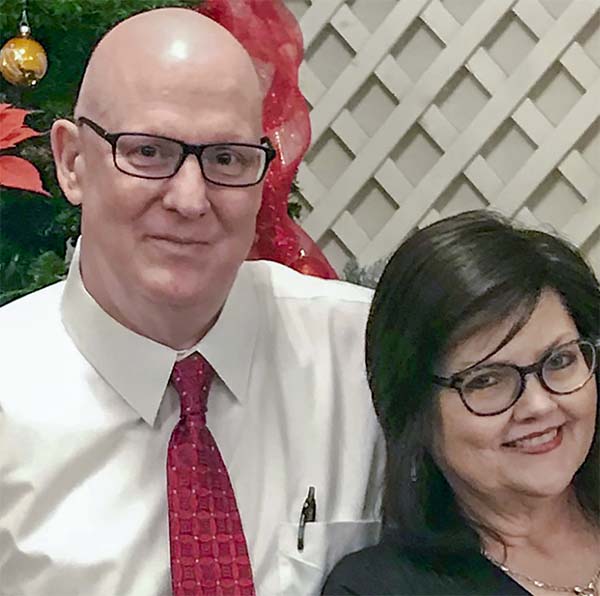 Some of the new drugs that are responsible for this improvement were approved by the Food and Drug Administration (FDA) the same year Wolfe was diagnosed, including the first immune checkpoint inhibitor, Yervoy (ipilimumab), and Zelboraf (vemurafenib), a targeted therapy that is indicated for tumors with certain mutations in the BRAF gene that are found in approximately 50% of people with melanoma.
Wolfe's treatments over the years have included these drugs and newer drugs. He's used them alone and in combination. For example, his cancer did not respond to Yervoy, and treatment with Zelboraf gave him a head-to-toe rash that forced him to stop taking the medication. But he experienced some success with the immunotherapy drug Keytruda (pembrolizumab), which kept his cancer at bay for about two years. "All through the process, it seemed like every time, if there was progression [or a bad reaction], there was always another tool to pull out of the toolbox to treat me," Wolfe says.
Weighing the Options
Wolfe, like many who have been diagnosed with metastatic melanoma that tests positive for the BRAF mutation, has benefited from two types of treatment: immunotherapy and targeted therapy. But questions persist about these approaches, including which drugs to start with and what combinations work best.
Immunotherapy, which prompts the body's immune system to recognize and attack the cancer, is generally indicated for most patients with advanced melanoma. Patients with metastatic melanoma that harbors an abnormal BRAF gene are also eligible to take targeted therapies, which include two types of drugs that target proteins produced by the mutated BRAF gene: BRAF inhibitors and MEK inhibitors.
"The [BRAF] pathway has evolved to transmit extracellular signals like a molecular light switch," says April Salama, a medical oncologist specializing in melanoma at Duke Health in Durham, North Carolina. "In about half of melanoma, that [switch] gets stuck in the 'on' position." The BRAF protein works with the MEK protein to signal the cells to proliferate and grow more aggressively. BRAF and MEK inhibitors, which are commonly prescribed together, help to stop this domino effect, she says.
"The take-home is that if you knock out a second domino—MEK—as well, it results in a higher response and more benefit. The dual BRAF and MEK [therapy] is superior to BRAF inhibition [alone]. There's no debate about that," says Salama.
However, patients with a BRAF mutation are also candidates for immunotherapy. "For patients [with BRAF mutations], it's an area of active debate. We don't actually know which therapy—targeted or immunotherapy—is best to start with," says Salama.
A Nuanced Approach
An ongoing phase III clinical trial, offered through a collaborative research group called ECOG-ACRIN, was launched in 2015 to determine which approach might yield better outcomes. Patients with advanced melanoma that has a BRAF mutation have been divided into two groups. Half of the patients are randomly assigned to begin treatment with a combination of two immunotherapy drugs. If the immunotherapy treatment doesn't work or stops working and the cancer progresses, the patients will receive a targeted therapy combination. The other half of patients in the trial will undergo the reverse treatment regimen: They will begin treatment with the two targeted drugs and move to immunotherapy if the cancer gets worse. The trial is expected to be completed in 2022, with results to follow. As oncologists await more solid evidence on which approach yields better survival rates, they're making treatment decisions based on the individual needs of the patients and what the science says about each approach.
"Treatment decision-making is based on a combination of things," says Rodabe Amaria, a melanoma medical oncologist at University of Texas MD Anderson Cancer Center in Houston. "We want to make sure we have a full sense of the extent of the cancer. We use full imaging of the body and brain to get a sense of everywhere we can see melanoma. It's also good to have tumor mutation analysis. We always think about BRAF, but there are other [mutations] we can potentially target with [drugs that are being tested in] clinical trials."
The patient's general health status, in addition to the severity of each person's melanoma symptoms, also factor into treatment decisions. For example, Salama might recommend that patients with BRAF-positive melanoma who have severe symptoms and widespread cancer start with targeted therapy because those drugs can provide a rapid treatment response. However, for the most part, Salama and Amaria prefer to start a patient on immunotherapy whenever possible.
"We often prefer immunotherapy because really, as a class, it has the most potential for long duration of benefit," Amaria says. "If it works, it may be all a patient needs. If you start with targeted therapy, it may work very well [initially] but, in general, its ability to be durable in terms of providing years and years of benefit is quite limited."
Other health conditions may also stand in the way of patients who wish to take immunotherapy. For example, patients with autoimmune diseases including arthritis or Crohn's disease or who have had an organ transplant may not be eligible for immunotherapy, notes Amaria. Patients who are taking steroids to bring down swelling in the brain may need to take a lower dose of the steroid or avoid immunotherapy since the steroids can dampen the immune response.
Even when it's clear that immunotherapy is the first choice, there are still questions about which one to use. Immunotherapy drugs commonly used include Keytruda or Opdivo (nivolumab). For people with aggressive melanoma, Amaria says doctors may favor an immunotherapy combination, including Yervoy and Opdivo, to target multiple immune checkpoints at once. In fact, results from the CheckMate 067 trial, presented at the American Society of Clinical Oncology virtual meeting in June 2021, compared using Opdivo or Yervoy alone to a combination of both drugs in previously untreated patients with stage III and stage IV melanoma. Of 945 patients included in the study, 49% of participants who received the combination therapy were still alive 6.5 years after treatment, compared to 42% who were treated with Opdivo alone and 23% of those treated with Yervoy alone. The median survival with the combination treatment was just over six years compared to just over three years for Opdivo alone and less than two years for Yervoy alone.
Melanoma Treatments to Watch
Explore other approved and experimental treatments for melanoma.
In addition to approved immunotherapy and targeted therapies, there are other approved and experimental treatment options for advanced melanoma.
In 2015, the FDA approved Imlygic (T-vec), the first treatment for melanoma in which doctors inject a modified virus—a herpes virus that causes cold sores—into the tumor. As the virus infects and then multiplies inside the cancer cells, it kills them. It also may help to launch an immune system response against the cancer. Because doctors inject the virus into the tumors directly, it's an option for tumors that are accessible on or under the skin or in lymph nodes but can't be removed completely.
Many drugs are in development to target mutations in other genes, including NRAS and c-KIT. Rodabe Amaria, a melanoma medical oncologist at University of Texas MD Anderson Cancer Center in Houston, notes that clinical trials are increasingly testing drugs targeting mutations that fuel cancer's growth and are present in various cancer types.
Researchers are also working on other immunotherapy options to improve responses. For instance, phase III clinical trial data presented at the 2021 American Society of Clinical Oncology meeting in June showed that combining Opdivo (nivolumab) with an experimental drug called relatlimab increased progression-free survival to about 10 months, compared to about five months with Opdivo alone in a study of 714 patients. Relatlimab is an experimental checkpoint inhibitor that inhibits LAG-3, a protein on T cells that keeps them from attacking cancer.
Considering New Combinations
Researchers are also investigating whether combinations of immunotherapy and targeted treatment, including BRAF inhibitors and MEK inhibitors, might provide more durable responses. On the face of it, such combinations sound promising, Salama says. Targeted therapies tend to work faster than immunotherapies, but eventually most cancers become resistant to them. Immunotherapy isn't a sure bet and might take longer to achieve a response after starting treatment, but it offers the best chance for long-term benefit to patients.
"The question that remains in giving all three together continuously is that we don't know if that's better than giving them sequentially," Salama says when describing the use of immunotherapy and BRAF and MEK inhibitors together. Drug combinations not only cost more, but they also are harder to tolerate because their combined toxicities can increase the risk of side effects. For instance, Wolfe's first experience taking the BRAF inhibitor Zelboraf caused a terrible rash. When he took Opdivo and Yervoy, he got so sick and dehydrated after two doses that he quickly switched to another treatment.
Still, some patients may benefit from an aggressive approach combining targeted therapy with immunotherapy at the same time. The Food and Drug Administration approved a three-drug combination in July 2020 that includes the immunotherapy drug Tecentriq (atezolizumab), the MEK inhibitor Cotellic (cobimetinib) and the BRAF inhibitor Zelboraf for patients with BRAF-positive metastatic melanoma. However, the triplet therapy produces several common adverse reactions affecting at least half of those who take it, including rash, musculoskeletal pain, fatigue and liver toxicity.
"There could be certain patients who need triplet therapy," Salama says. "I think a lot of us ask, 'Do we really need a sledgehammer to hit a nail?' Advanced melanoma is serious and does need aggressive treatment, but there are a lot of choices. We don't know that most patients need triplet therapy."
It may work just as well to alternate among the various options one after the other, much as Wolfe has done by necessity each time he has needed to switch treatment because of progressions or side effects from the drugs he was taking. Over the years, Wolfe has cycled through a number of immunotherapies. In April 2019, a doctor at University of Arkansas for Medical Sciences in Little Rock, where he had been receiving treatment, recommended he try the BRAF inhibitor Braftovi (encorafenib) with the MEK inhibitor Mektovi (binimetinib), a drug combination that was approved in June 2018 for metastatic or unresectable melanoma. Now, more than two years after starting the treatment and over a decade since his original diagnosis in 2011, Wolfe has had no evidence of disease for more than a year.
"The melanoma was in all my lymph nodes near my pelvis, heart, clavicle, abdomen and elsewhere," he says. "Now, on PET scans, nothing shows up in my lymph nodes or anyplace else."
These results are encouraging. "We've made tremendous progress," Salama says, "going from an [average] survival of nine months to now more than 50% [of metastatic melanoma patients] alive and doing well at five years. That's the glass half full, but that means that 50% of patients are not alive at five years. We're clearly missing a group of patients whose tumors don't respond."
With the continued expansion in treatment options, researchers anticipate that outcomes for patients with metastatic melanoma will continue to improve in years to come. Wolfe, who has PET scans every six months, lives with the concern that his melanoma will eventually evade the targeted therapy combination. But he remains optimistic about the promise of future treatments for himself and for others living with metastatic melanoma.
"Melanoma was [once] a death sentence," Wolfe says. "Then all these new treatments started falling into place. I would encourage people [with melanoma] not to give up hope, because there are so many other options for different treatments now."
Kendall K. Morgan is a health and science writer based in Durham, North Carolina.
Cancer Today magazine is free to cancer patients, survivors and caregivers who live in the U.S. Subscribe here to receive four issues per year.