It's long been known that smoking is the greatest risk factor for developing lung cancer—a cancer that is often not detected until it has metastasized.
So researchers made headlines when they determined that screening with low-dose computed tomography (CT) can reduce cancer deaths in high-risk current and former smokers. In a move that will affect millions of older adults, the Centers for Medicare and Medicaid Services (CMS) announced in February 2015 that Medicare will cover screening for adults who qualify.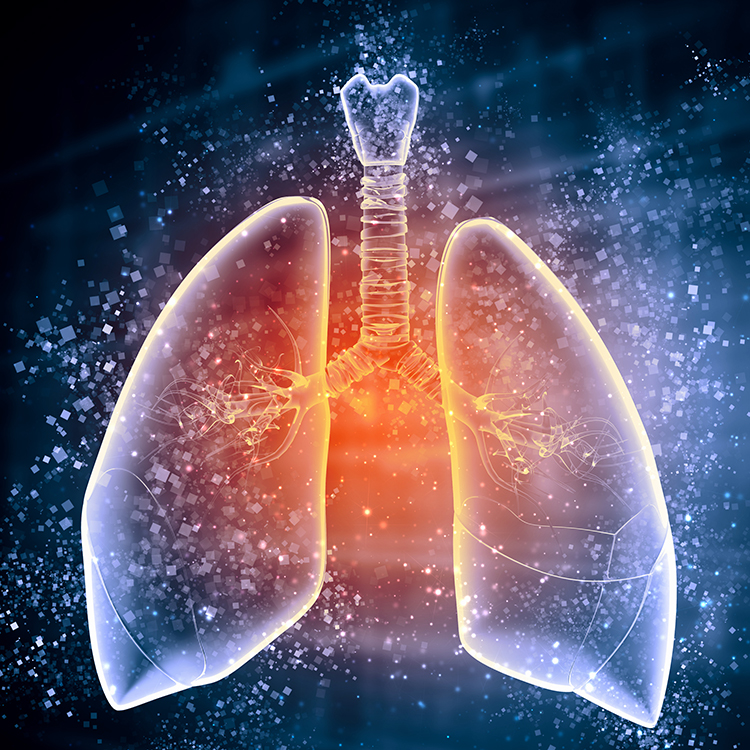 The National Lung Screening Trial (NLST), a large, randomized trial launched in 2002, was designed to determine if low-dose CT was more effective than conventional chest X-rays in detecting lung cancer. The study, which screened more than 53,000 current or former smokers, found that not only was low-dose CT more effective than conventional X-rays, but that in this group of patients there was a real benefit: For every 320 high-risk patients screened, one life would be saved.
After reviewing the findings, the U.S. Preventive Services Task Force (USPSTF) issued its first-ever lung cancer screening guidelines in December 2013, recommending yearly low-dose CT for individuals with a long history of tobacco use. The Affordable Care Act requires most private insurers to cover screening tests recommended by the USPSTF, but CMS is not bound by that mandate. Laurie Fenton Ambrose, president and CEO of the Lung Cancer Alliance, was among those who lobbied CMS to cover lung cancer screening. "We felt it was important to encourage [CMS] to move this forward and get this to our seniors, who are the most at-risk patient group for lung cancer," she says. The average age of a person diagnosed with lung cancer is 70, and more than 41 million American senior citizens are covered by Medicare.
Are You a Candidate?
Learn about Medicare criteria for lung cancer screening.
If you receive Medicare, you may be a candidate for lung cancer screening if:
You are 55 to 77 years old;
You are either a current smoker or have quit smoking within the last 15 years;
You smoked an average of one pack a day for 30 years; and
You have a written request from a physician for lung cancer screening.
Not every individual who meets the criteria will qualify for screening. Some patients may have other health problems that would preclude them from undergoing subsequent treatment. "If you're not a candidate for curative surgery, you're not a candidate for screening," says Michael LeFevre, the chair of the U.S. Preventive Services Task Force.
Current and former heavy smokers who believe they qualify should consult with their doctor. Screening is not recommended for nonsmokers or individuals who are not or were not heavy smokers, because low-dose CT has a high rate of false-positive results—finding benign lesions that might initially be interpreted as early-stage cancer. Even among the high-risk patients enrolled in the NLST, fewer than 1 in 20 who had an abnormal result were ultimately diagnosed with lung cancer.
Doctors stress that even if low-dose CT performs as well in the real world as it did in the NLST, lung cancer will remain a leading cause of death. "Getting screened for lung cancer is not an alternative for quitting smoking," says Michael LeFevre, a family physician at the University of Missouri School of Medicine in Columbia and chair of the USPSTF.
Cancer Today magazine is free to cancer patients, survivors and caregivers who live in the U.S. Subscribe here to receive four issues per year.