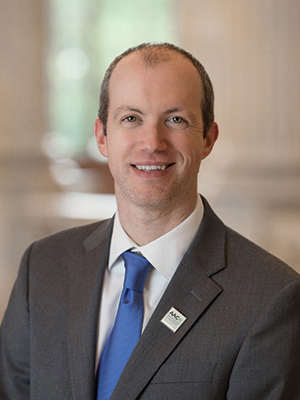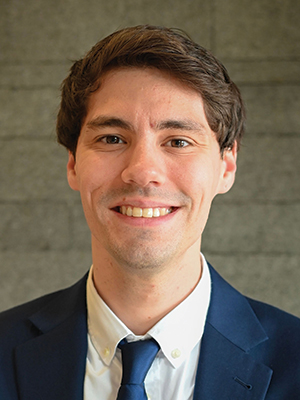 THE AMERICAN ASSOCIATION FOR CANCER RESEARCH (AACR) has long been a leader in advocating for increased medical research funding, particularly funding through the National Institutes of Health (NIH).
In recent years, Congress has made historic investments in the NIH, with the goal of supporting new discoveries that will change the way we understand and treat hundreds of diseases. This year, the AACR and partner organizations across the medical research spectrum are once again urging Congress to provide a robust funding increase for the NIH to continue this momentum.
The NIH is the largest public funder of medical research in the world, investing nearly $39.2 billion each year to support research around the country. Through NIH grants, scientists can pursue new ideas in basic science that have the potential to dramatically improve health and longevity for patients down the road. In fact, NIH funding contributed to every one of the 210 new drugs approved by the U.S. Food and Drug Administration between 2010 and 2016, including 84 first-in-class products, to treat a wide range of diseases.
Throughout 2019, Congress has been working on appropriations for fiscal year (FY) 2020, which started on Oct. 1, 2019, and goes through Sept. 30, 2020. Unfortunately, Congress wasn't able to finalize funding before the fiscal year started. To keep the government running, they passed a continuing resolution (CR) to maintain funding of federal agencies at FY 2019 levels through Nov. 21, and a second CR through late December to allow more time for debate. These delays are harmful to the medical research system because they delay important funding decisions and new initiatives at the NIH and other agencies.
Despite this setback, there have been positive developments for NIH funding in 2019:
On June 19, the House of Representatives passed an appropriations package that included a $2 billion increase for the NIH.
In late July, Congress passed a budget deal that lifted strict caps on spending across the federal government, making increases for the NIH and other agencies possible and avoiding a fiscal disaster.
On Sept. 18, Sen. Roy Blunt, chairman of the Senate Appropriations Subcommittee on Labor, Health and Human Services and Education, released his recommendation for a $3 billion NIH funding increase.
The AACR continues to advocate for robust, sustained and predictable funding increases for the NIH through many activities. On Sept. 18, the AACR released the AACR Cancer Progress Report 2019 at a congressional briefing in Washington, D.C. The report highlights how research supported largely by federal investments in the NIH is spurring improvements in public health and innovative breakthroughs across the spectrum of cancer care.
On Sept. 19, the AACR coordinated the seventh annual Rally for Medical Research in partnership with more than 350 other medical research organizations. Advocates including patients, caregivers, researchers and health professionals met with elected representatives and their staff members in nearly 200 congressional offices to urge continued robust funding increases for the NIH.
In addition to the advocates present on Capitol Hill, many more participated in the National Day of Action, also held Sept. 19. Individuals and organizations across the country contacted their members of Congress via phone, email and social media to urge that they support an increase of at least $2.5 billion for the NIH in FY 2020.
For more information on the AACR's policy and advocacy activities and how you can get involved, please visit the AACR website.
Cancer Today magazine is free to cancer patients, survivors and caregivers who live in the U.S. Subscribe here to receive four issues per year.