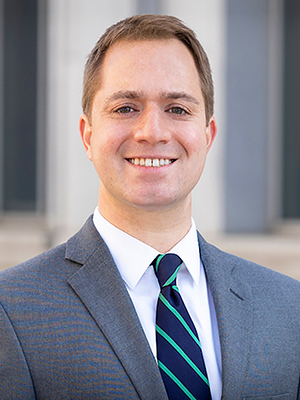 FEDERAL INVESTMENTS IN MEDICAL RESEARCH made by the National Cancer Institute (NCI) have grown substantially in the past seven years, but funding has not kept pace with the rapid expansion in cancer science. The American Association for Cancer Research (AACR) continues to advocate for robust funding increases for the NCI to support promising research opportunities.
This is particularly important for researchers in the early stages of their careers. Due to extraordinarily high numbers of grant applications submitted to the NCI, only about one in eight is approved for funding. The result is a lack of financial security for many early-career researchers that could cause some to leave cancer research for different fields of study or other career opportunities.
AACR works tirelessly to ensure the next generation of researchers has the funding available to accelerate scientific discoveries that will benefit people with cancer. One way is the annual Early-career Hill Day, which brings AACR associate members—cancer researchers in the early stages of their careers, such as graduate students, medical students and residents, and postdoctoral and clinical fellows—to Washington, D.C., to advocate for sustained, robust and predictable federal funding for medical research.
Since 2016, nearly 150 AACR associate members have participated in Early-career Hill Day. The event offers a unique opportunity for early-career scientists to share directly with members of Congress why funding cancer research is important and how cancer has affected their lives or the lives of loved ones. Many lawmakers are receptive to early-career investigators' stories due to their own experiences with cancer. Katie M. Campbell, a postdoctoral fellow at UCLA and a 2021 Hill Day participant who lost both her parents to cancer, said her story was met with "equally unfortunate, but inspiring, stories of how cancer has affected my colleagues, congressional members and their staff."
AACR associate members selected to participate in Early-career Hill Day receive training on the federal budget and appropriations process and learn how to be effective advocates. NCI staff and members of Congress—who in past years included research champions such as Rep. Debbie Dingell and retired Rep. Fred Upton—also talk to them about the importance of advocacy for medical research funding.
Many associate members who attended Early-career Hill Day in past years have embarked on successful careers in cancer research, and they credit their Early-career Hill Day experiences for instilling in them the importance of advocacy. According to 2019 Hill Day attendee and cancer survivor Brittany Avin McKelvey, who is now director of regulatory affairs for Friends of Cancer Research, "We are the future of cancer research, and we must protect and increase our ability to do lifesaving work."
The March 2023 Early-career Hill Day was special because it was the first one held in person since the beginning of the COVID-19 pandemic in 2020. After two years of connecting early-career investigators with lawmakers virtually in 2021 and 2022, participants were thrilled to bring their message directly to Capitol Hill.
AACR encourages all early-career investigators and supporters of cancer research to sign up for alerts on the AACR Legislative Action Center and to call on members of Congress to make medical research a top national priority.
Cancer Today magazine is free to cancer patients, survivors and caregivers who live in the U.S. Subscribe here to receive four issues per year.