Nationwide, rates are decreasing for most types of cancer. Uterine cancer is proving to be a stubborn exception, and it's taking its greatest toll on African-American women.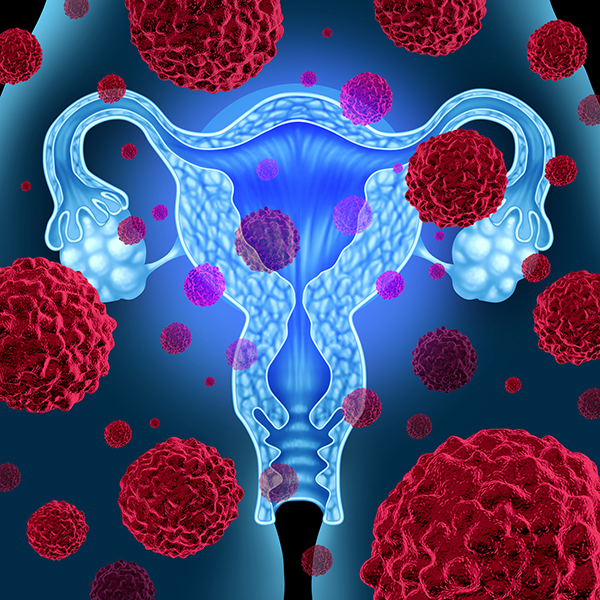 The American Cancer Society estimated that 54,870 women in the U.S. would be diagnosed with endometrial cancer—cancer of the lining of the uterus—and 10,170 would die of the disease in 2015. And the numbers are on the rise. One study projects 122,000 cases and 12,000 deaths from endometrial cancer will occur annually by 2030. African-American women currently have an 80 percent higher death rate from endometrial cancer than white women—a trend also expected to continue.
Seeking an explanation for this disparity, Michele Cote, a researcher at Wayne State University and the Karmanos Cancer Institute in Detroit, and her colleagues used data from the National Cancer Institute's Surveillance, Epidemiology and End Results (SEER) program to look at rates of uterine cancer by race and ethnicity as well as age, stage, grade and cancer subtype.
Their study, published in the September 2015 Cancer Epidemiology, Biomarkers & Prevention, a journal of the American Association for Cancer Research, found that for almost every stage and type of endometrial cancer, African-American women had worse outcomes compared with white women. The study also found that African-American women were more likely to be diagnosed with an "aggressive tumor subtype, like clear cell carcinoma or serous carcinoma, than white women," Cote says.
Specifically, 12 percent of African-American women were diagnosed with serous cell cancer compared with 5 percent of white women. In addition, 3 percent of African-American women were diagnosed with clear cell cancer versus 1 percent of white women.
In the U.S., African-American women and Latinas have the highest prevalence of obesity, a major risk factor for uterine cancer. Both groups also have high rates of diabetes. For these reasons, Cote and her colleagues expected Latinas and African-Americans to also have similar rates of endometrial cancer. But the study did not support their hypothesis. "You would think that if these [were factors], then you would see [higher mortality] in Hispanic women too," says Cote, "and we didn't."
Cote says this leads them to believe there's something about the biology of the endometrial tumors African-American women develop that makes them more aggressive—but they don't yet know what or why.
G. Larry Maxwell, a gynecologic oncologist at Inova Fairfax Hospital in Falls Church, Virginia, whose research includes studies on racial disparities, agrees that biology could be a factor. "The aggressive tumors seen in African-American women seem to be more resistant to chemotherapy," says Maxwell, "and they appear to have differences in response to treatment." He noted that there may also be social or cultural factors unique to African-American women that contribute to the types of tumors they develop.
Know the Signs and Symptoms of Uterine Cancer
See a doctor if you have any of these symptoms.
Women—especially those who are menopausal—should see a doctor if they have any of these symptoms:
change in periods or bleeding between periods;
unusual vaginal bleeding or spotting;
unusual nonbloody discharge;
pelvic pain;
feeling a tumor or mass; and/or
losing weight without trying.
Maxwell says all women should talk to their doctors about what they can do to reduce their risk of endometrial cancer through diet, exercise and stress reduction. There is no screening test for endometrial cancer, so if women have symptoms of the disease, Maxwell says, "they need to see a gynecologist immediately."
Cancer Today magazine is free to cancer patients, survivors and caregivers who live in the U.S. Subscribe here to receive four issues per year.