The statistic is stark: African-Americans are more than twice as likely as whites to be diagnosed with multiple myeloma. Recent research points to possible genetic factors.
A study published online Feb. 21 in Leukemia tested blood samples from 12,482 men and women enrolled in the National Health and Nutritional Examination Survey for markers of monoclonal gammopathy of unknown significance, or MGUS, a blood disorder that increases risk for multiple myeloma. Through the blood tests, the researchers identified 365 individuals with MGUS. Not only were African-Americans in the group significantly more likely to have MGUS, but the rate increased with advancing age. In the adults over age 80 in the study, 8.6 percent of African-Americans had MGUS, nearly twice the rate seen in elderly whites. African-Americans were also more likely to have proteins in their blood linked with a greater risk of progressing from MGUS to multiple myeloma.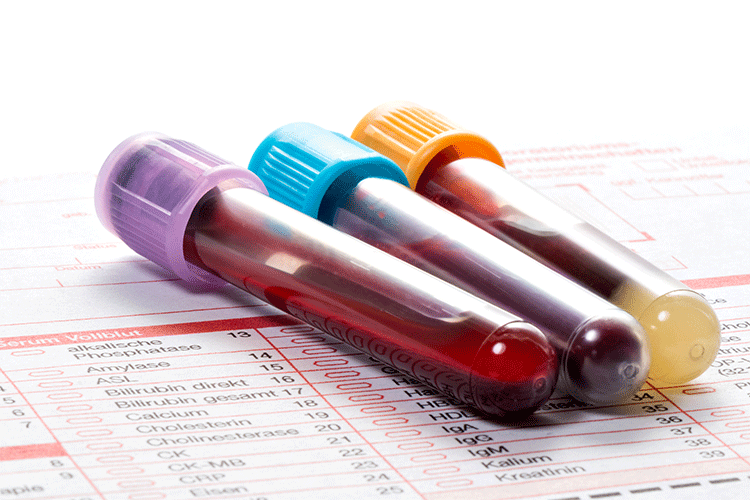 A second study published online Feb. 4 in the International Journal of Cancer found that African-Americans were more likely than other groups to be carriers of a protein called p-P7, the strongest single genetic risk factor known for multiple myeloma and MGUS. Of the adults with multiple myeloma or MGUS in this study, 37 percent of African-Americans were p-P7 carriers, compared with almost 17 percent of Europeans and 4 percent of Japanese with either disease.
The reason that p-P7 is more prevalent in African-Americans is not known, says Michael Pfreundschuh, an oncologist-hematologist at Saarland University in Homburg, Germany, who co-led the study. However, Pfreundschuh believes this is not unique to African-Americans. "I would expect the same, or even a higher, prevalence in black Africans," he says, noting that the research team has not yet had the opportunity to test blood from this group of people.
Multiple myeloma is the 14th most common cancer in the U.S., making up about 1.4 percent of new cancer cases, and 1.9 percent of cancer deaths. In a group of 100,000 African-Americans, researchers predict 14.8 men and 10.5 women would be diagnosed with multiple myeloma. In contrast, in a group of 100,000 whites, about 7.2 men and 4.3 women would be diagnosed.
Many African-Americans may not be aware that they are at increased risk for multiple myeloma. A pilot study in the June 2012 Journal of Cancer Education by researchers at the Mayo Clinic in Jacksonville, Fla., in collaboration with neighboring African-American churches, found that 67 percent of the 236 people surveyed had never received information about multiple myeloma.
Part of the problem, says Gerardo Colon-Otero, a medical oncologist-hematologist at the Mayo Clinic who co-led the study, is that "multiple myeloma is much less common than prostate cancer and breast cancer." Another factor, he says, is "the lack of awareness among the oncologists and the population at large of these disparities."
Brendan Weiss, a medical oncologist-hematologist at Penn Medicine's Abramson Cancer Center, says one of the problems is that most people included in myeloma studies have been whites. Without increasing the participation of African-Americans in clinical research, he says, "many of the questions regarding disparities in multiple myeloma will be very difficult to answer."
Cancer Today magazine is free to cancer patients, survivors and caregivers who live in the U.S. Subscribe here to receive four issues per year.