FOR THE FIRST TIME, people with multiple myeloma have access to a type of immunotherapy called CAR-T cell therapy. First approved in 2017 for use in certain types of leukemia and lymphoma, this custom therapy uses a patient's own immune cells to kill cancer cells.
In March 2021, the Food and Drug Administration (FDA) approved the first CAR-T cell therapy for patients with multiple myeloma: Abecma (idecabtagene vicleucel). Patients are eligible for this therapy if their disease does not respond to treatment or returns despite treatment with at least four different therapies.
A second CAR-T cell therapy for multiple myeloma, named ciltacabtagene autoleucel, or cilta-cel, is currently being considered for approval by the FDA.
Like other CAR-T cell therapies, these treatments are made by collecting a patient's T cells from their blood and modifying them in a laboratory. Both therapies consist of modified T cells that can bind to BCMA, a protein that is present on the surface of plasma cells. Plasma cells, a type of white blood cell, give rise to multiple myeloma when they grow out of control.
Nikhil Munshi, a hematologist-oncologist at Dana-Farber Cancer Institute in Boston, says a benefit of using CAR-T cell therapy to treat multiple myeloma is that, if the disease responds, patients do not need additional therapy as long as the response continues. For patients with multiple myeloma, living treatment-free is "unheard of," says Munshi, who helped conduct the trial that led to the approval of Abecma.
According to data from two clinical trials, a majority of people with multiple myeloma who received CAR-T cell therapy saw their disease diminish by a set amount or become undetectable, as determined by laboratory tests. This is known as a response to therapy. Data from the phase II trial evaluating Abecma, published in the Feb. 25, 2021, issue of the New England Journal of Medicine, showed that of 128 patients, 73% responded to therapy. Preliminary data from the phase II trial evaluating cilta-cel in 97 patients showed that 95% responded to therapy.
"We've never seen that before with any [multiple myeloma] drug," says Krina Patel, referring to the high proportion of patients with myeloma that had relapsed or become unresponsive to other therapies who responded to CAR-T cell therapy. Patel is a hematologist-oncologist at the University of Texas MD Anderson Cancer Center in Houston and is helping conduct two ongoing trials for Abecma.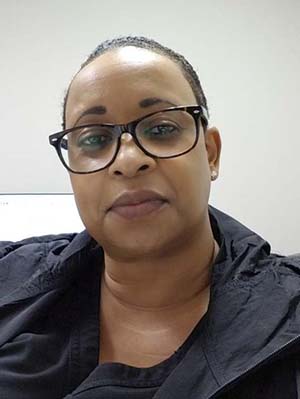 Trena Robertson, who was diagnosed with multiple myeloma in July 2018 at age 46, enrolled in one of the trials that Patel is helping conduct, receiving CAR-T cell therapy in December 2019. Robertson had her blood drawn to collect T cells and underwent a three-day course of chemotherapy to prepare her body for the cells.
After completing her chemotherapy, Robertson received Abecma intravenously in the hospital. Her disease had a partial response to the therapy, which means some cancer cells are still detectable but the disease is under control.
"It's great," says Robertson about being treatment-free, although she does take some medications to prevent complications and treat side effects from her cancer and its treatment. She is a speech therapist at a public school in Baton Rouge, Louisiana, and at one point was taking more than 20 different medications.
Although effective for many people, CAR-T cell therapy can prompt severe and even life-threatening reactions shortly after administration. As a precaution, patients with multiple myeloma receive CAR-T cell therapy in the hospital and must stay for several days.
The most common reaction is cytokine release syndrome, which affected 84% to 94% of people who received Abecma or cilta-cel during a trial. Patients can have an array of symptoms, including fever, low blood pressure and trouble breathing. However, these symptoms can typically be managed with medications and supportive care.
Although less common, neurologic toxicity is another potential side effect of CAR-T cell therapy. Symptoms include difficulty speaking or understanding language, cognitive impairment and seizures. Approximately 20% of patients with multiple myeloma who received CAR-T cell therapy during a trial had temporary neurologic toxicity, which was severe in less than half of cases.
Patients also often have low levels of red and white blood cells, as well as platelets, caused at first by the short course of chemotherapy given before CAR-T cell therapy and later by the CAR-T cells themselves. The drop in white blood cells in particular can lead to an increased risk of infection. Blood cell levels return to normal for almost all patients between two and six months after receiving CAR-T cell therapy, Patel says.
Although most people with multiple myeloma who are eligible respond to these CAR-T cell therapies, whether their responses are long-lasting and to what extent the treatments help people live longer remains unknown. "Only with longer follow-up will we know whether these patients are going to relapse," Munshi says.
Cancer Today magazine is free to cancer patients, survivors and caregivers who live in the U.S. Subscribe here to receive four issues per year.