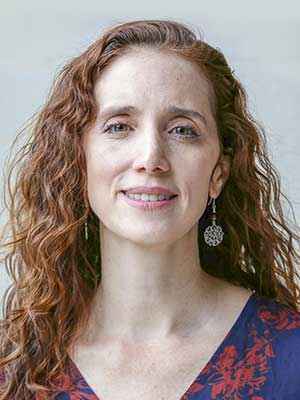 LAST SUMMER, MY HUSBAND hung up the phone and stared at me blankly. His 79-year-old father, who lives 1,200 miles away from us in Florida, had been diagnosed with stage III lung cancer. Our first inclination was to jump on a plane to be by his side. But we knew the long distance combined with the COVID-19 pandemic meant we would need to find creative ways to help him and my mother-in-law.
To gain some additional perspective about the challenges of long-distance caregiving, I recently spoke with Elisabeth Carrino-Tamasi, a social worker at the Johns Hopkins Kimmel Cancer Center at Sibley Memorial Hospital in Washington, D.C., who provided tips on caring for a loved one with cancer when distance stands in the way.
Follow the money. Financial distress is commonly one of the most pressing issues people struggle with as they go through treatment, says Carrino-Tamasi. She suggests devising easier ways to pay the bills, such as setting up automatic payments. She recommends connecting your loved one with financial support services in the hospital as well. "Seek out advice from a financial counselor. Most cancer centers have them, and they [can review] your family member's out-of-pocket cost as well as the explanation of benefits," Carrino-Tamasi says.
Attend appointments virtually. Ask your loved one's doctor if there is a preferred platform for you to attend patient appointments remotely. Because of the pandemic, hospitals and physicians are now much more open to communicating with patients and loved ones via mobile applications like Zoom and FaceTime, or by using practice-specific encrypted videoconferencing services.
Get access to medical information. Be sure your loved one signs necessary forms, such as an authorization to release health information, so that physicians can share your loved one's medical information, says Carrino-Tamasi. Having login information and passwords to your loved one's patient portals is a big help too.
Get extra help. The oncologist or cancer treatment center should be able to give you a list of health professionals such as home health aides, nutritionists, or physical and occupational therapists who can help the patient. You could also look into hiring someone to assist with other tasks, such as taking your loved one to appointments or cleaning the house.
Gather support. When my mother-in-law called my husband at 2 a.m. with medical concerns after my father-in-law's first chemotherapy treatment, we were thankful that my husband's cousin, who lived nearby and had previously offered to help if needed, was able to drive my father-in-law to the emergency room. This was huge. So is being able to contact friends who live close to your loved one to ask for help with the little things, like dropping off meals and checking in. They can provide an extra set of eyes and ears—especially when you can't see and hear firsthand yourself.
Cancer Today magazine is free to cancer patients, survivors and caregivers who live in the U.S. Subscribe here to receive four issues per year.