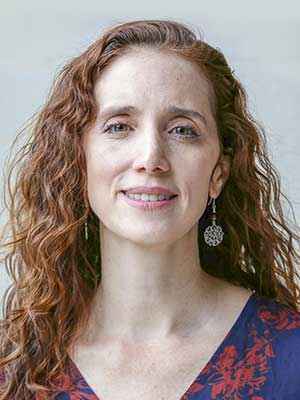 ONE CHRISTMAS LONG BEFORE MY MOTHER was diagnosed with stage IV lung cancer, I remember her telling our family that she put away a few thousand dollars for each of her five grandchildren—in addition to the money in her retirement account. Still, when she got sick, we were too afraid to ask about specifics. After she died, in the midst of my grief, I spent a whole week going through her paperwork, visiting banks and trying to find her accounts.
Of course, many people will go on to have long lives after their cancer treatments. But even the healthiest of us may be uncomfortable discussing finances. One 2018 study found that 73% of adults aren't having "extensive talks about finances" with their parents, and nearly a quarter reported they didn't think they should. A 2021 survey published by the online insurance marketplace Policygenius found that 42% of respondents didn't know how much debt their partner had, and 48% didn't know about their partner's investments.
It can be uncomfortable, but it's important to ask for financial transparency from your loved one—no matter how taboo the topic seems, says Jan-Kees van der Gaag, the clinical social work supervisor at the Cedars-Sinai Cancer Patient and Family Support Program in Los Angeles. He offers the following advice to help start the discussion:
Ease into the conversation. Start by explaining that you'd like to discuss finances so you can help support your loved one throughout treatment and honor their financial wishes. Schedule a time to talk so you can both prepare for the discussion. "Carve out a specific amount of time to discuss it, and do it in chunks," says van der Gaag, noting that you don't have to go over everything at once.
Create a detailed list. As you discuss different aspects of your loved one's finances, write everything down, including bank or creditor names, account numbers, usernames and passwords, as well as where to find important financial documents such as deeds, checks, insurance policies and wills. You can go over a person's debt and assets, as well. Once complete, the list should be placed in a safe deposit box or other secure location for use in an emergency, says van der Gaag.
Make sure you can legally execute transactions and pay bills. If your family member is incapacitated, you will need a durable financial power of attorney, a legal document that gives you the right to manage someone's financial affairs if they are not able to. "Some people don't want to go this route because it feels like they are giving up their independence or are worried someone will take advantage of their finances," van der Gaag says. "You can explain that knowing everything is taken care of in the event they don't feel well should actually make things easier on them."
Get outside help. Meet with a financial expert through the hospital or ask a clinical social worker for recommendations for people who can help provide financial advice. An impartial third party can also help you and your loved one ease into the conversation if you have trouble knowing where to begin.
Cancer Today magazine is free to cancer patients, survivors and caregivers who live in the U.S. Subscribe here to receive four issues per year.