JESSICA NUTIK ZITTER, A PULMONARY AND CRITICAL CARE PHYSICIAN whose parents, grandfather and other relatives were doctors, never doubted that she would one day enter the field of medicine.
Talk More About the Book

Through Dec. 21, Cancer Today will be discussing Extreme Measures: Finding a Better Path to the End of Life in our online book group, which will include a Facebook Live discussion with Jessica Nutik Zitter.
"I think it was the stories that did it," she writes in her memoir, Extreme Measures: Finding a Better Path to the End of Life, "the ones that celebrated the diagnostic acumen of quick thinkers, the extensive knowledge gleaned from the study of medical texts, and the confidence my forebears inspired in those around them. And the heroism of it all."
But reality sets in as Zitter trains to become a doctor. With candor, the would-be heroine chronicles her missteps as she comes to realize lifesaving measures that are the tools of her trade can prolong suffering in many cases. "A growing number of people, especially with so many baby boomers aging, are having experiences with death, and frankly, a lot of them are having experiences with bad death," she says. "If you go through an experience like this with a family member, it's a defining moment in your life that can be traumatizing."
This realization prompted Zitter to focus on palliative care—a specialty that aims to guide and support patients by managing the physical symptoms and emotional aspects of a serious illness.
She recently spoke with Cancer Today about how understanding patients' values can help to guide treatment decisions, enrich life and ease end-of-life suffering.
Q: Do you think most oncologists are taking the patient's values and goals into account when discussing treatment options?
A: I think oncologists, like most doctors, are trying, but it's not yet where it needs to be. The American Society of Clinical Oncology has recommended that patients with advanced cancer receive palliative care as soon as they are diagnosed and no matter their treatment. So, it's starting to happen slowly. But we won't pass the tipping point until all doctors take on the responsibilities of communicating honestly with patients.
Q: Has the emphasis on palliative care as a medical specialty helped to increase conversation about end-of-life decisions?
A: Palliative care is a pioneering movement to bring certain skills—things like symptom management and patient-centered communication—back to medicine. But in a way, requiring an entire palliative care workforce just to serve that function defeats the purpose of delivering human-centered care, because doctors can say "I don't know, it's just the palliative care people who do that." It's delegating an essential function of what it means to be a doctor to a small, select group of people.
Q: How can cancer patients help foster dialogue with their health care team about difficult topics like stopping treatment?
A: It's important to understand that your doctor is human and that these conversations are hard for anybody. Physicians may not be comfortable talking about death. They aren't trained to have these conversations, so they may be more inclined to just recommend additional treatment. So, I really think it's important for people to give their doctor permission to speak candidly by saying something like "I know you are not a soothsayer, but I want to know what you're really thinking."
Patients should also be honest about their fears and their disappointments. Being able to say "I am scared" or "I am angry" can be very therapeutic and can help your health care team understand your needs. But you also have to be careful about how you're expressing your frustration and your sorrow. If you're telling a doctor to "do something," you may get it and find that it's not something that you want. Not because anyone's bad, but because it's easier to promote hopefulness, and sometimes it's false hope.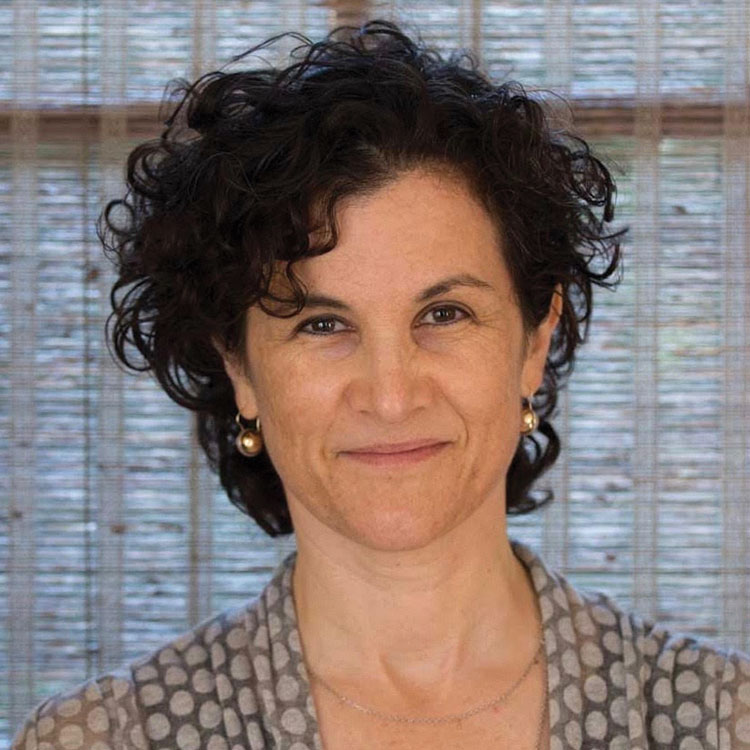 Q: What kinds of things should patients with advanced disease think about when considering treatment options?
A: I think it's important to be aware that when you make that choice to take on another line of chemotherapy or other treatment, there are both benefits and burdens. Certain burdens, such as the side effects of a drug, are obvious, but people may not think about how continuing treatment will mean they may not have access to hospice. This branch of palliative care provides comfort-focused support for patients at the end of life, after they have decided to stop treatment for their disease.
Patients might want to consider other goals that have meaning for them. For example, with the help of palliative care, I've seen a reconciliation between a father and son, and the peace of mind that comes from a patient being home with family during his final days instead of in a facility hooked up to monitoring devices. I've seen people who are better able to have their pain managed and who can rest more easily because they are taking steps to ensure they are not leaving their family burdened or financially depleted.
You can't do those things easily when you're solely focused on that next line of chemotherapy. Those things take time, energy and effort, and professionals like social workers and palliative care specialists can help to bring spiritual, financial and social balance into your life. So, I would really urge people to think about what is important and make decisions based on their values.
Q: Is this equally important for patients who have cancer with a better prognosis?
A: I believe that everybody should be discussing their values and preferences very early, even as young as in high school and definitely before people get sick. This should be an ongoing conversation that we all have throughout the course of our lives with our loved ones. We don't want to leave them standing around our bedside, saying "I don't know what he would have wanted me to do," which I see all the time.
Cancer Today magazine is free to cancer patients, survivors and caregivers who live in the U.S. Subscribe here to receive four issues per year.