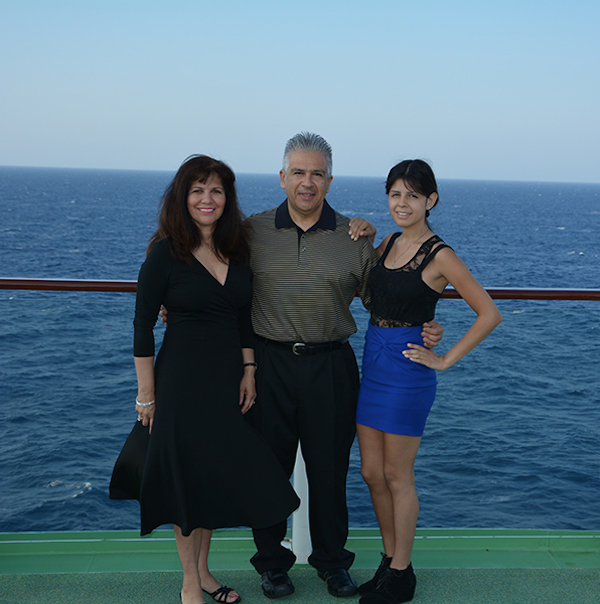 Yoli Alvin remembers the day in April 2014 that her 18-year-old daughter, Alyssa, played the piano for her neurosurgeon at the Ann & Robert H. Lurie Children's Hospital of Chicago. The neurosurgeon had inserted a shunt into the teenager's head to relieve pressure on her brain that morning, but Alyssa, a pianist, violinist and visual artist, still played beautifully on an electronic keyboard resting on the arms of her walker. When she made art, "she would forget about her illness," her mother recalls.
Alyssa died on July 8, 2014, of acute lymphoblastic leukemia, first diagnosed when she was 14. Alvin and her husband, George, of Geneva, Illinois, founded the Alyssa Alvin Foundation for Hope in December 2014 to give other young cancer patients the joy Alyssa had experienced. "We are spreading Alyssa's love of music and art to as many children as possible," says Alvin.
Healing Arts
Learn about organizations that give cancer patients and survivors the opportunity to engage with art and music.
These organizations give cancer patients and survivors the opportunity to engage with art and music:
Musicians on Call brings volunteer musicians to perform at patients' bedsides in various cities and provides hospitals with compact discs and players that patients can borrow.
Healing Ceilings replaces plain white ceiling tiles in cancer centers with painted ones so reclining patients can look up and see art as they get scans, receive chemotherapy infusions or undergo radiation treatment.
A Free Bird offers art supplies, art lessons and tickets to shows and museums in New York City to pediatric cancer patients and survivors.
Kids & Art holds workshops in the San Francisco Bay Area in which volunteer artists lead children with cancer and their siblings in arts activities.
Sing to Live Community Chorus is a Chicago-area group made up of breast cancer survivors and others touched by the disease.
Preteens and teens with cancer can request music- and art-related gifts on the foundation's website. As of April 2016, the organization had given gifts to 24 patients, including a bright-green alto saxophone, a flute, guitars, electronic keyboards, headphones, music festival tickets, professional art kits and a Novation Launchpad—a colorful digital grid used to make electronic music.
Recipe for Art
These are some of the visual-art ingredients that the Alyssa Alvin Foundation for Hope's gift recipients and art night participants have enjoyed:
Sculpey clay;
colored pencils and sketchbooks;
journals for writing;
watercolor paints;
wood-carving tools;
white sneakers and sneaker-painting pens;
pumpkins for painting;
portable easels, acrylic paints and canvases;
graphite pencils and drawing paper.
The foundation also had distributed 150 art kits and 50 toy xylophones to hospitals and Ronald McDonald Houses in Illinois and Florida and 51 used instruments to Chicago-area institutions for patients to borrow. Art nights and music nights at these locations give patients and their families a chance to do art projects together or listen to and interact with performers.
The foundation purchases instruments and also accepts donations of instruments in playable condition. One man donated five instruments—a cello, an electronic keyboard, a clarinet, a recorder and a flute—that had belonged to his wife, who died of cancer.
"We bring joy and hope back into [the lives of cancer patients] as they're going through their treatments," says Alvin. "It's very rewarding, and I think it's helping us heal as well."
Cancer Today magazine is free to cancer patients, survivors and caregivers who live in the U.S. Subscribe here to receive four issues per year.