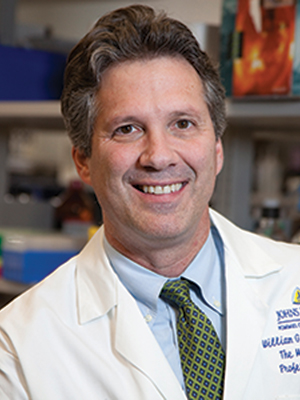 ALTHOUGH NEARLY 80% OF CANCERS in the U.S. occur in adults age 55 and older, a cancer diagnosis can strike at any age. For children with pediatric cancers—such as Wilms tumor, osteosarcoma, Ewing sarcoma and acute lymphoblastic leukemia—pediatric oncologists supervise their care, usually at children's hospitals. Medical oncologists typically treat patients with adult cancers—such as those found in the breast, prostate, colorectum and lung—at cancer centers anchored in hospitals or clinics.
This binary classification of cancer patients as children or adults risks leaving out adolescents and young adults (AYAs), an age group with specialized needs. While the transition from childhood through puberty to adulthood in the U.S. is clear-cut by some measures—the right to vote at age 18 or to purchase alcohol and tobacco products at age 21—the best age to transition from pediatric oncology care to medical oncology care cannot be as easily mandated.
About 5,000 to 6,000 adolescents (15-19 years) and as many as 83,700 young adults (20-39 years) develop cancer each year in the U.S. In 2020, an estimated 9,270 adolescents and young adults in the U.S. died of cancer. Some of these cancers are most often seen in children and are best treated by pediatric oncologists, while others are more likely to be found in adults and are best treated by medical oncologists. For example, children seem better able to tolerate more aggressive chemotherapy than older adults, and childhood cancers often respond better to such treatments. AYAs with childhood cancers like acute lymphoblastic leukemia and bone sarcomas also have superior outcomes when treated with more aggressive childhood chemotherapy approaches. Yet most children's hospitals have age limits for patients they'll treat, and these age restrictions complicate attempts to deliver effective treatments to young adults using the expertise of pediatric oncologists.
AYAs confront unique challenges accompanying cancer diagnosis and treatment. For young women ages 15 to 39, breast cancer is one of the most frequently diagnosed cancers, responsible for 14% of all cases. Many AYAs with breast cancer worry about an inherited predisposition to the disease and its potential transmission to their children. Patients in this age group also can be concerned about treatment effects on their sexual function and fertility, and they can worry about child care and household finances. Anxiety about short-term and long-term side effects and treatment complications is also common.
The five-year survival rate for cancers in AYAs ranges from 83% to 86%. Some cancers in this age group can be prevented if people undergo prophylactic surgery for inherited cancer syndromes, receive human papillomavirus vaccines or avoid prolonged sun exposure and tanning salons. However, most cancers that affect AYAs cannot be as easily averted, underscoring the need for improved treatments.
Increasingly, children's hospitals and adult cancer centers are collaborating to create dedicated AYA cancer programs to help ensure that people with cancer between the ages of 15 and 39 get the best treatment, whether administered by pediatric or medical oncologists. Along with this trend, organizations like the Ulman Foundation, Stupid Cancer, Teen Cancer America and others provide support to AYAs with cancer. The hope is that providing the best survivorship care can minimize late complications of cancer and its treatment. In the future, research on patients who participate in these specialized programs could lead to treatments that extend life and increase quality of life.
Cancer Today magazine is free to cancer patients, survivors and caregivers who live in the U.S. Subscribe here to receive four issues per year.