When the vaccine for human papillomavirus (HPV) was introduced in the U.S. in 2006, cancer experts knew it would be challenging for doctors to talk to parents of preteens about a vaccine that can prevent cancer by blocking a sexually transmitted virus.
A decade later, awareness of the vaccine has increased. Even so, while the Centers for Disease Control and Prevention (CDC) recommends that girls and boys complete the three-dose vaccine series at age 11 or 12, the most recent statistics show that only about 40 percent of teenage girls and 22 percent of teenage boys have had all three doses.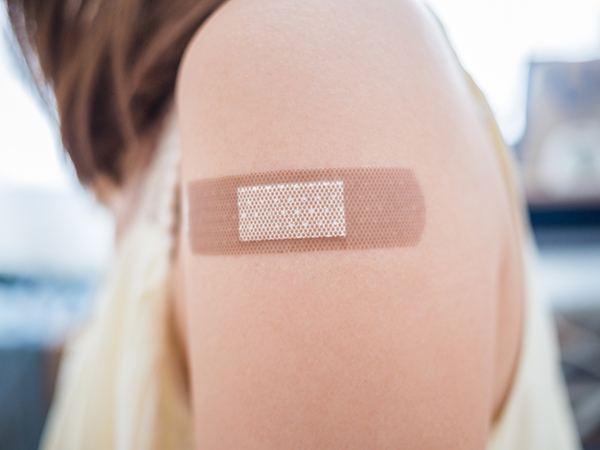 In January, hoping to increase these numbers, the 69 National Cancer Institute-designated cancer centers issued a joint statement encouraging parents and guardians to have all boys and girls complete the three-dose HPV vaccine series before they turn 13. The statement stresses the need for teens and young adults to complete the vaccine series as soon as possible. It also urges health care providers to explain to parents the importance of vaccinating their children against HPV.
HPV causes most cases of cervical and anal cancers. The virus can also cause other genital cancers, as well as cancers of the middle throat. About 27,000 women and men are diagnosed each year with a cancer attributed to HPV.
The HPV vaccine "is unequivocally one of the most amazing cancer prevention opportunities that exists," says Cosette Wheeler, a population scientist and HPV expert at the University of New Mexico Comprehensive Cancer Center in Albuquerque, who co-authored the cancer centers' statement.
According to the statement, a number of countries, including the United Kingdom and Australia, have vaccinated three-quarters or more of their teens. In the U.S., vaccination rates are higher among teenagers who live below the poverty level than for those above it. On a statewide level, girls in Rhode Island are most likely to have received at least one dose, while girls in Kansas are least likely. In 2011, the CDC recommended routine vaccination of boys; less than one-quarter of boys in Indiana have received at least one dose, while more than two-thirds have in Rhode Island.
Bolstering the cancer centers' effort, the American Society of Clinical Oncology has also issued recommendations to increase HPV vaccination. The suggestions, published online April 11, 2016, in the Journal of Clinical Oncology, include ideas such as limiting the cost patients pay for the vaccine and making the vaccine available outside of doctors' offices.
Along with reducing the number of cancer diagnoses, increased vaccination also has the potential to reduce costs associated with cancer screening. More than $6 billion is spent annually on cervical cancer screening nationwide, says Wheeler. If HPV infections are reduced by extensive vaccination, she says, "you could eventually reduce screening to once or twice a lifetime," cutting screening costs.
Despite the low vaccination rates in the U.S., a recent study found the number of girls and women with HPV has decreased since the vaccine was introduced. In the March 2016 issue of Pediatrics, medical epidemiologist Lauri Markowitz and her colleagues at the CDC reported that declines were seen in both 14- to 19-year-olds and 20- to 24-year-olds.
This drop in infections, which is larger than researchers had expected, could be because the vaccine is effective in girls and boys who have not had all three doses, says Markowitz. It could also be a result of herd protection, when vaccinating a significant portion of the population results in less overall transmission and infection. Markowitz says she and her colleagues at the CDC are now looking at the impact of a new HPV vaccine introduced in 2015 that covers nine strains of the virus. The first HPV vaccine covered four strains and the second covered two.
Wheeler hopes the joint statement issued by the cancer centers will encourage more parents to have their children vaccinated before age 13. The younger a person is, the better that person's immune system responds to the vaccine, she says.
Cancer Today magazine is free to cancer patients, survivors and caregivers who live in the U.S. Subscribe here to receive four issues per year.