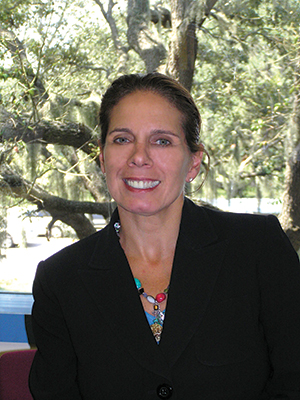 A CENTURY AGO, cervical cancer was the most common cause of cancer death for American women. Since then, mortality has been dramatically reduced by the combination of screening, policy and education in one of the most successful public health campaigns in American history.
The goal of the Department of Health and Human Services' Healthy People 2020 Initiative is to screen 93 percent of age-eligible females for cervical cancer. However, screening can only detect abnormal cells that are already present. Human papillomavirus (HPV) vaccination can prevent normal cells from becoming cancer cells. Dr. Francis Collins, director of the National Institutes of Health, recently wrote, "The day that cervical cancer no longer steals the lives of hundreds of thousands of women a year worldwide will be a joyful moment for cancer researchers, as well as a major victory for women's health."
In June 2018, the American Association for Cancer Research (AACR), five other national cancer organizations, and all 70 National Cancer Institute (NCI)-designated cancer centers issued a consensus statement urging increased HPV vaccination rates and screening measures to achieve the goal of eliminating HPV-related cancers. One month earlier, Dr. Tedros Adhanom Ghebreyesus, the newly appointed World Health Organization (WHO) director-general, issued a similar call to action to end cervical cancer, stating that, "During my campaign in 2016, I made a commitment to support the global elimination of cervical cancer. We have the tools to turn [this] commitment into a reality."
According to the Centers for Disease Control and Prevention (CDC), HPV is responsible for almost all cervical cancers, a substantial proportion of head and neck cancers, and a majority of anal, vulvar, vaginal and penile cancers. Approximately 18,300 men and 24,400 women are newly diagnosed with HPV-related cancers each year, and this number is on track to increase as the incidence of several HPV-related cancers is on the rise. We can change this picture if we recommit to the prevention and screening measures at our disposal.
The CDC recommends routine HPV vaccination of all boys and girls ages 11 or 12. It also encourages women up to age 26, men up to age 21, and some groups of men, including those who are gay or bisexual, up to age 26, to receive the vaccination if they haven't already done so. Recently the Food and Drug Administration (FDA) expanded approval of the Gardasil 9 vaccine for men and women ages 27 to 45.
The vaccination goal of the Healthy People 2020 initiative is a rate of 80 percent for both girls and boys ages 13-15 by the year 2020. Sadly, we are far from reaching this goal. As of 2016, only 49.5 percent of girls and 37.5 percent of boys ages 13-17 in the U.S. had completed the vaccine series.
The consensus statemen​t by all 70 NCI-designated cancer centers and six national organizations encourages:
Young men and women up to age 26 who were not previously vaccinated to complete the recommended HPV vaccine series;
Health care providers to make clear and strong recommendations for HPV vaccination and cervical cancer screening; and,
The health care community to educate parents, guardians, community members and colleagues about the goal of eliminating cancers caused by HPV in the U.S.
Decades of research have continually improved screening methods and produced the HPV vaccine. These safe and effective tools can help eliminate cervical and other HPV-related cancers. For example, Australia is on track to eliminate cervical cancer by 2028 through the implementation of robust national screening and vaccination programs.
If the United States is to reach its goal, it is imperative that: 1) all Americans benefit from access to screening, treatment and preventive vaccination, and 2) we continue to educate the public about the safety and effectiveness of HPV vaccines.
Eliminating cervical cancer and other HPV-related cancers is achievable, but tackling this public health problem will require both a political will and a public health strategy. Through coordinated advocacy efforts, we can increase the awareness of this disease and galvanize political will. Together, we can make this goal a reality and HPV-related cancers a disease of the past.
Cancer Today magazine is free to cancer patients, survivors and caregivers who live in the U.S. Subscribe here to receive four issues per year.