As the adage goes, knowledge is power, but are laws that require doctors to give women information about their breast density empowering—or confusing?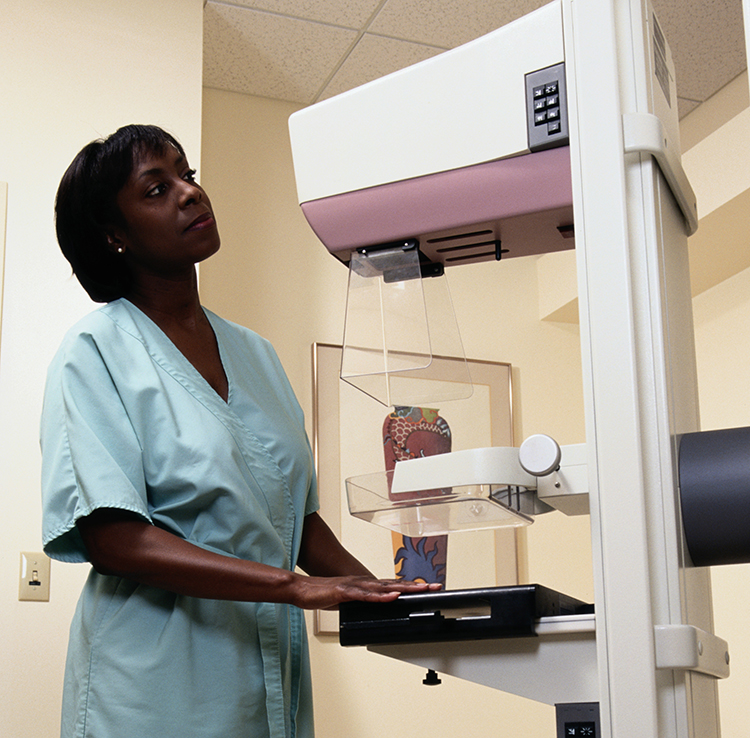 In recent years, awareness of the relationship between dense breast tissue and increased breast cancer risk has moved from the doctor's office to legislators' desks. Texas, Virginia and Connecticut have already passed legislation which requires that women be told if they have dense breast tissue and about options for follow-up testing. Similar bills are pending in 17 other states.
Studies estimate that only 5 percent of women are currently aware of their breast density, which is identified through mammography. Density generally decreases as a woman gets older.
Dense breast tissue can mask a tumor on a mammogram, because they both appear white. But studies have found that dense tissue not only hides tumors but increases risk: Women with the most dense breast tissue have four to five times the risk of developing breast cancer as those with little or no dense breast tissue.
"Women are shocked to find out that for dense breasts, a mammogram misses every other cancer," says JoAnn Pushkin, the executive director of Are You Dense Advocacy. Its parent group, Are You Dense, grew out of successful efforts to make Connecticut the first state to pass dense breast legislation in 2009.
Not everyone is backing legislation as a good way to address the issue, however. The American College of Radiology recommends caution as more legislators consider bills that would mandate sharing breast density information with patients. "We are not opposed to notifying women of their breast density," says Carol Lee, the chair of the communications committee of the organization's Breast Imaging Commission. "The problem is what to do with that information." According to Lee, there is limited data to indicate the type of screening women should receive when dense breast tissue is their only risk factor, or how often screening should occur; yet this kind of legislation often recommends specific tests.
The California Medical Association opposes the proposed bill in that state. The chair of the association's Council on Legislation, gynecologist Ruth Haskins, believes that recommending to every woman with dense breast tissue that she consider additional types of tests, such as ultrasound or MRI, can be "dangerous and costly," generating additional false positives.
Even if there is no law in place, any woman can obtain information about her breast density by asking to see a copy of the radiologist's mammography report.
"The best course of action is [for a woman] to get the information about her breast density and then have a discussion with her health care provider that takes into account any other parts of her medical history, her family history, her other risk factors and then proceed with a tailored plan of action," says Lee.
Cancer Today magazine is free to cancer patients, survivors and caregivers who live in the U.S. Subscribe here to receive four issues per year.