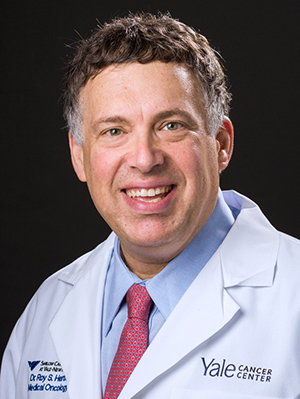 AS PRESIDENT JOE BIDEN spoke to Congress and the nation during the State of the Union address this year, he made a strong case for a unity agenda to advance causes that should know no political lines. Chief among them is ending cancer as we know it, which received universal applause from the congressional audience.
Since 1991, we've made remarkable progress against cancer, resulting in a 32% decline in the cancer mortality rate. In my own work, I've seen firsthand the improvements in lung cancer screening, which can identify cancers at an earlier and generally more treatable stage, as well as the evolution of immunotherapy, which has improved survivorship rates by 15% to 20% for some patients with lung cancer. Scientists are working hard to ensure that these new therapies will be available for anyone who needs them.
The American Association for Cancer Research (AACR) strongly supports the reignited Cancer Moonshot and its goal to cut the cancer mortality rate in half over the next 25 years. The objectives of the Moonshot are not only to meet this numerical target, but also to improve the ways in which we are preventing, detecting and treating cancer. Additionally, the Cancer Moonshot is focused on improving the experience of people and their families living with and surviving cancer.
President Biden's fiscal year 2024 budget includes funding requests to meet the needs of the Cancer Moonshot and recommends sweeping investments in cancer research and prevention. These proposals include a reauthorization of the Cancer Moonshot legislation from 2016, an increase of $500 million for the National Cancer Institute, and a $1 billion increase for the Advanced Research Projects Agency for Health (ARPA-H), a new agency that was established in 2021 to drive biomedical innovation that supports the health of all Americans. The budget proposal also calls for increases for the Centers for Disease Control and Prevention's Division of Cancer Prevention and Control, which oversees vital programs that bring cancer screening to underserved communities.
As part of the reignited Cancer Moonshot, the Biden administration is also prioritizing the fight against tobacco, which is vitally important, especially because smoking is currently causing 30% of all cancer deaths and more than 80% of deaths from lung cancer, the leading cancer killer. The Food and Drug Administration is engaged in rulemaking that would prohibit the sale of menthol cigarettes and flavored cigars —products the tobacco industry has used to target and addict kids, Black Americans and other populations for far too long. Tobacco companies spent decades advertising menthol cigarettes to African American communities, and as a result, nearly 90% of African Americans who smoke use these cigarettes. Because the menthol flavoring and cooling sensation make these products easier to smoke, they are also harder to quit, and they contribute significantly to cancer disparities. In fact, a recent analysis by the Council on Foreign Relations found that prohibiting menthol cigarettes would quickly eliminate disparities in lung cancer death rates among Black Americans, underscoring the enormous impact that prohibiting menthol cigarettes would have in reducing health and cancer disparities. Together with investments in cancer research and prevention, this whole-of-government approach could make significant changes in cancer incidence and mortality.
With the release of the president's budget, decisions on federal investments now rest with Congress. The AACR continues to play a leading role in advocating on Capitol Hill for the needs of the cancer research community, including running an advocacy day with the Association of American Cancer Institutes in May and continuing as the founding organizer for the Rally for Medical Research in September. I encourage everyone touched by cancer to make your voice heard. The AACR has resources available to assist in your own personal advocacy, including information on contacting congressional offices, sharing your views and requesting meetings with your members of Congress. For more information, please visit aacr.org/professionals/policy-and-advocacy/advocacy-tools. I hope you will join me in advocating for the tools the Cancer Moonshot needs to succeed.
Cancer Today magazine is free to cancer patients, survivors and caregivers who live in the U.S. Subscribe here to receive four issues per year.