WHEN PRESIDENT JOE BIDEN RELAUNCHED the Cancer Moonshot initiative in 2022, the program's goal was to reduce U.S. cancer mortality by 50% over 25 years.
A report and an accompanying commentary published May 2023 in Cancer Discovery detail how cancer death rates dropped 2.3% per year from 2016 to 2019. However, researchers note the nation will need a 2.7% annual decrease going forward to hit the 50% benchmark by 2047. If current trends continue, cancer mortality would decline 44% from 2022 to 2047, finishing 6% shy of the Moonshot's objective. While the difference may seem small, it equates to thousands of lives that could be saved each year.
The researchers recommended strategies to meet the goal, including continued reductions in cigarette smoking, increased colorectal cancer screening, improved access to drugs that treat hepatitis B and C to help prevent liver cancer, expanded use of hormonal therapy for people at high risk for developing breast cancer, and efforts to ensure underserved populations have access to quality cancer care.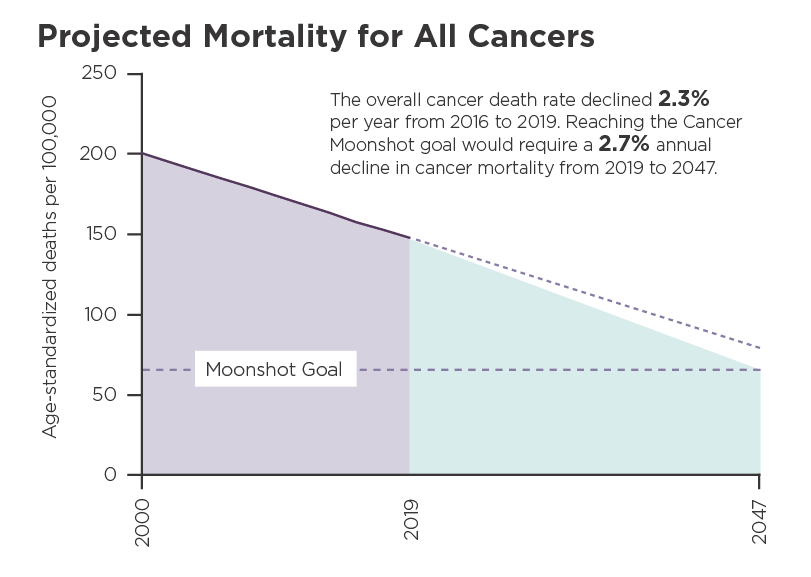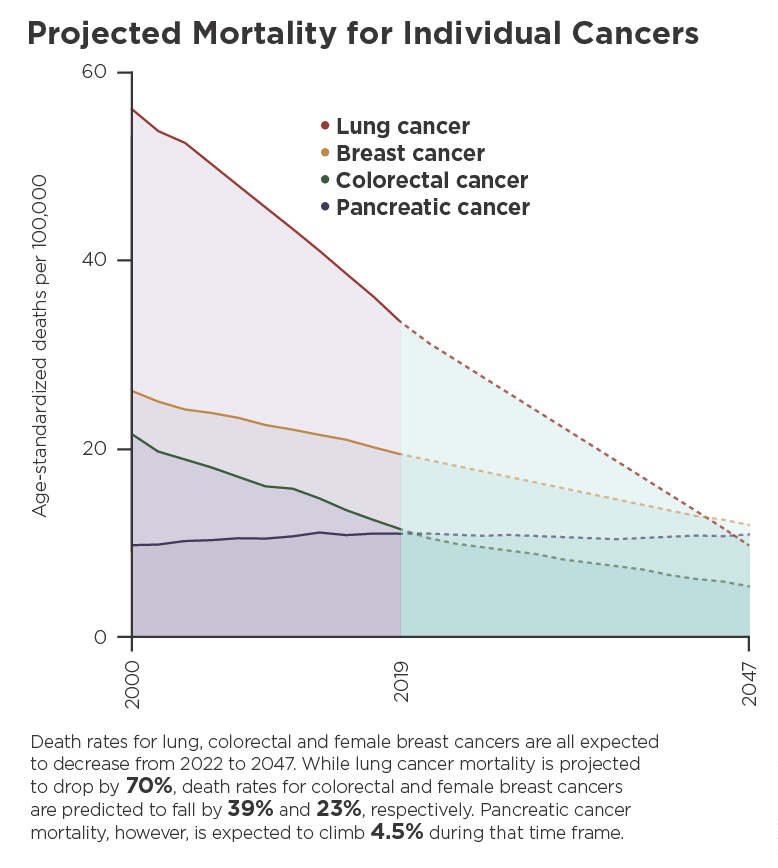 Source: Cancer Discovery (This journal is published by the American Association for Cancer Research, which also publishes Cancer Today.)
Cancer Today magazine is free to cancer patients, survivors and caregivers who live in the U.S. Subscribe here to receive four issues per year.