PEGGY ZUCKERMAN WAS A WOMAN ON THE GO: a former teacher, mother of five and business owner who traveled internationally for work. But her go-go schedule ground to a sudden stop in June 2003 when routine bloodwork before a cosmetic eye-lift surgery showed she had severe anemia. "It was the start of a race, and I did not know it," remembers Zuckerman, then 54, who was immediately admitted to the hospital and given three units of blood. Doctors told her they found a tiny scabbed-over stomach ulcer during an endoscopy and sent her home with iron pills.
But her anemia persisted. After nine months and a series of tests and frustrating misdiagnoses, Zuckerman learned she had clear cell renal cell carcinoma, the most common type of kidney cancer in adults. And while more than half of kidney cancer cases are found in early stages, Zuckerman's cancer had spread to her lungs.
At one point, a doctor estimated she had 18 months to live. Now, 19 years after she received the diagnosis, the 74-year-old continues to apply her formidable energy to helping others navigate treatment options for kidney cancer.
The Hunt for Answers
In the months before she learned she had cancer, Zuckerman kept returning to see her doctor. She had an unusually persistent cold, trouble sleeping and intense night sweats that were dismissed as menopausal symptoms. She had additional endoscopies, a small bowel study, and iron shots in addition to taking iron pills, all to no avail. "At six months, I had lost over 12 pounds," she says.
Noting a history of alcoholism in her family, but without asking about her drinking habits, a gastroenterologist suspected she might have cirrhosis, which is severe scarring of the liver most often caused by excess consumption of alcohol, Zuckerman recalls. He ordered an ultrasound in March 2004.
Zuckerman remembers the ultrasound technician kept focusing on the area over her right kidney. "She suddenly stopped talking and turned her screen away from me and my husband," Zuckerman says. A CT scan followed, confirming a lesion on her kidney. The gastroenterologist told her about the mass, which she understood to mean cancer, but she says the doctor provided no further details.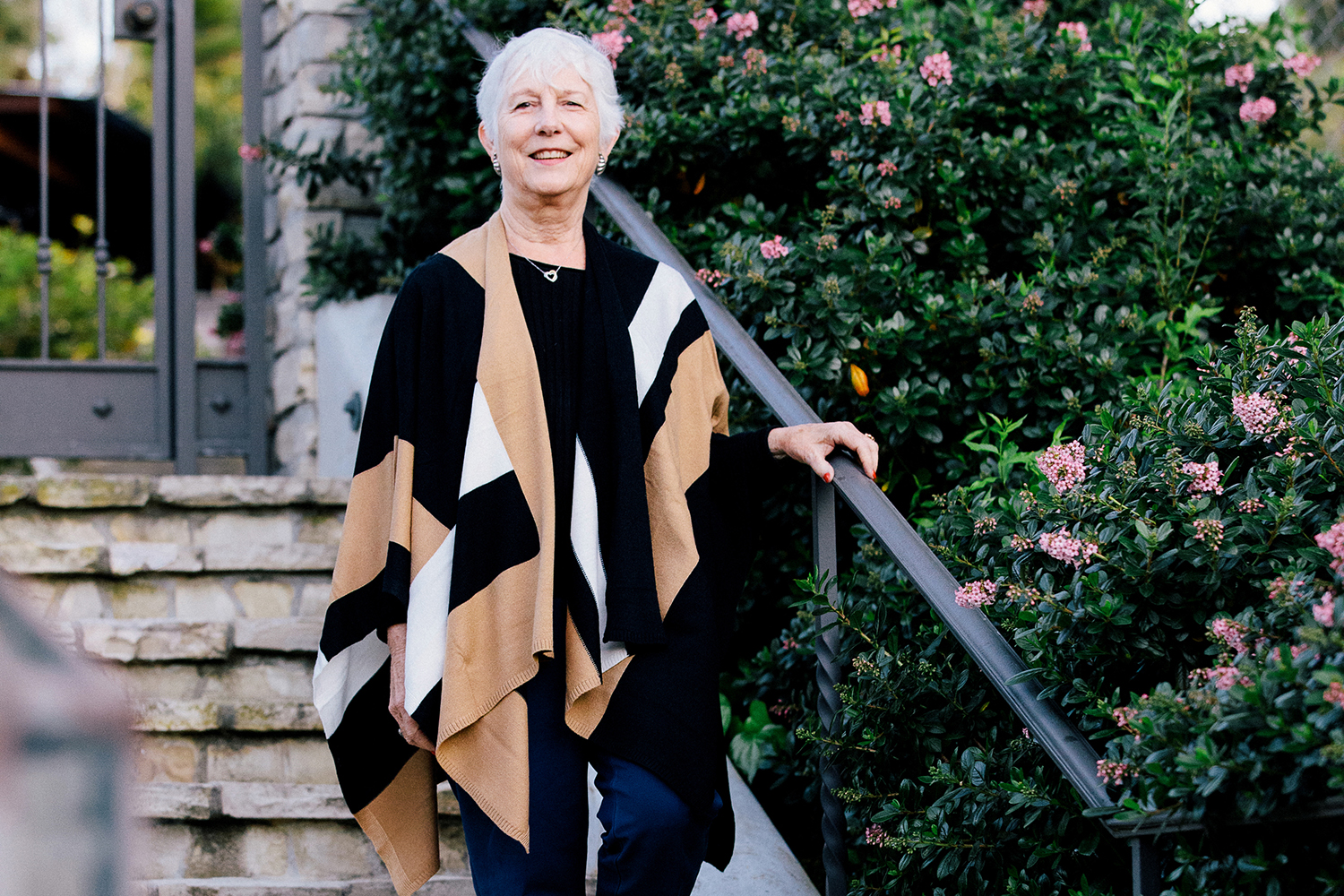 The next day, a Friday, Zuckerman learned it would be weeks before she could get an appointment with the urologist her doctor had recommended. She came up with a different plan. She had grown up in rural North Dakota, where it was always a struggle to find medical care. "When you were in big trouble medically, you went to the Mayo Clinic in Rochester, Minnesota," she says. That Monday morning, she called Mayo Clinic. At midnight, she and her husband caught a red-eye flight from Los Angeles, where she lived at the time, for an appointment the next day.
At Mayo, Zuckerman had another CT scan and then met to review the results with urologic oncologist Bradley Leibovich. He felt her abdomen—the first physical exam of the area she had received since her symptoms started. His exam confirmed what the CT scan showed: a 4-inch tumor, far larger than Zuckerman had envisioned. "It was nearly the size of the kidney," she says. "It had moved the kidney out of place." The scan also revealed hundreds of tiny metastases in her lungs. Zuckerman had stage IV kidney cancer.
A Coordinated Plan
"The most immediately helpful thing that Dr. Leibovich did for me in that first appointment was to say, 'We have a plan,'" Zuckerman says. Because kidney cancer does not typically respond to chemotherapy and radiation, Zuckerman was told she would have surgery followed by interleukin-2 (IL-2), an immunotherapy treatment. "Knowing there was a plan gave me a sense that I wasn't out of options—that something could be done beyond the surgery that I had already expected," she says.
On March 15, 2004, she had surgery to remove her kidney at Mayo Clinic. She flew home to Los Angeles about a week later, carrying her complete Mayo medical file with her in a thick three-ring binder. "I realized I had received nothing like that from my local hospital," she says.
Leibovich reached out to respected genito-urinary oncologist Robert Figlin, then at UCLA Jonsson Comprehensive Cancer Center and now at Cedars-Sinai Medical Center, to take over Zuckerman's care closer to home. Zuckerman met with Figlin and decided to join an eight-week clinical trial with an experimental drug called an angiogenesis inhibitor, a targeted therapy that blocks the formation of new blood vessels supporting tumor growth. But her lung tumors continued to grow on the treatment (and the trial was also closed early due to lack of benefit for other participants).
Reasons for Optimism in Kidney Cancer
New medicines have changed treatment for kidney cancer in the last 20 years.
Options and outcomes for people with renal cell carcinoma have improved significantly since Peggy Zuckerman was treated with interleukin-2 (IL-2) in 2004. Much of the progress is due, in part, to patients like Zuckerman, who were willing to give early immunotherapy regimens a try. "What we learned has borne fruit in how we now treat kidney cancer," says genitourinary oncologist Robert Figlin, who treated Zuckerman at UCLA Jonsson Comprehensive Cancer Center and who is now at Cedars-Sinai Medical Center in Los Angeles.
Today, checkpoint inhibitors—known by such names as Opdivo (nivolumab), Yervoy (ipilimumab) and Keytruda (pembrolizumab)—are administered alone, in combination or with targeted agents to treat advanced kidney cancer and other cancers. They enable the immune system to recognize and attack cancer cells that hide by using certain proteins, such as PD1, PD-L1 and CTLA-4, that mask their presence.
"With today's checkpoint inhibitors, we now have the ability to produce responses in up to 80% of patients with metastatic disease, a benefit which we hope, over time, will be durable in 30% to 40% of patients," says Figlin. "That's far different than it was in Peggy's IL-2 days, and it changes the conversation that I have when I walk into a patient's room."
Despite the disappointment, Zuckerman resolved to enjoy her time. "The silent theme was that this might be my last healthy summer," she says. "My anemia was resolved. I was gaining weight, and I had good energy. I wanted to be normal." Zuckerman picked up her daughter Margaret, a college sophomore, from her school in New Orleans and road-tripped back home to Los Angeles. She enjoyed poolside chats with her sister-in-law, Liz Zuckerman. She enrolled in German classes at UCLA, having majored in the language in college. "I just wanted to go somewhere in the world where I wasn't a kidney cancer patient," she says.
But Zuckerman also threw herself into learning as much as she could about kidney cancer. That April, Zuckerman attended a Kidney Cancer Association patient conference at City of Hope, a comprehensive cancer center in Duarte, California. It featured a keynote speech about Avastin (bevacizumab), an angiogenesis inhibitor that would go on to receive Food and Drug Administration (FDA) approval for treatment in metastatic kidney cancer five years later. "After the doctor who spoke left the room, one brave soul turned to the bewildered audience and asked, 'Did anyone understand a word of that?'" she recalls. The group consensus was no, and the idea arose to start a local support group.
Zuckerman not only joined the group but translated the doctor's speech into everyday language so others could understand it—a time that Zuckerman describes as an early and important moment in her development as a patient advocate. Teaching comes naturally to Zuckerman. She has a master's degree in education, worked as an elementary and preschool teacher for four years, and had lobbied the California state legislature for increased school funding through her involvement with her school district's Parent Teacher Association.
"My mom really is a force of nature," says Lilla Zuckerman, 48, her oldest daughter. "She is passionate and tireless and throws herself at every project, every problem, every challenge."
An Outside Chance
In late July 2004, Zuckerman started her first cycle of IL-2, a synthetic version of a protein secreted by T cells in the body. "It is an extraordinary stimulator of the part of the immune system that involves T cells, or lymphocytes," Figlin says. "These T cells are activated in some patients and have the ability to find and destroy cancer. Unfortunately, only about 10% to 15% of patients with kidney cancer have a durable response." The treatment is also grueling. Figlin notes that patients on IL-2 treatment can experience side effects, including fevers, sweats, nausea, fatigue and low blood pressure.
Hoping for the best, Zuckerman packed books and music to occupy her time between the intravenous doses administered every eight hours over five to six days at the hospital. "The first dose was uneventful. Then, almost everything is gone from my memory," says Zuckerman, who experienced all the usual side effects of treatment as well as amnesia. (Figlin notes this side effect could have been related to medications that were used prophylactically to prevent symptoms.)
Zuckerman was discharged for a week of home rest after finishing her first week of treatment. "It was days later [after the first treatment] that I remembered I had been in the hospital, but I still couldn't figure out where the flowers and balloons came from," she says. "The longest walk was back into that hospital room for my second week of treatment."
Still, a CT scan after the second week of treatment showed the lesions in her lung were smaller, and Zuckerman was able to continue the IL-2 treatment. "It was the best news ever," she says. "The walks into the hospital for the third and fourth week of treatment were easy after that."
She finished treatment in September 2004. But Zuckerman experienced amnesia, brain fog and significant joint weakness, which required physical therapy for six months after treatment.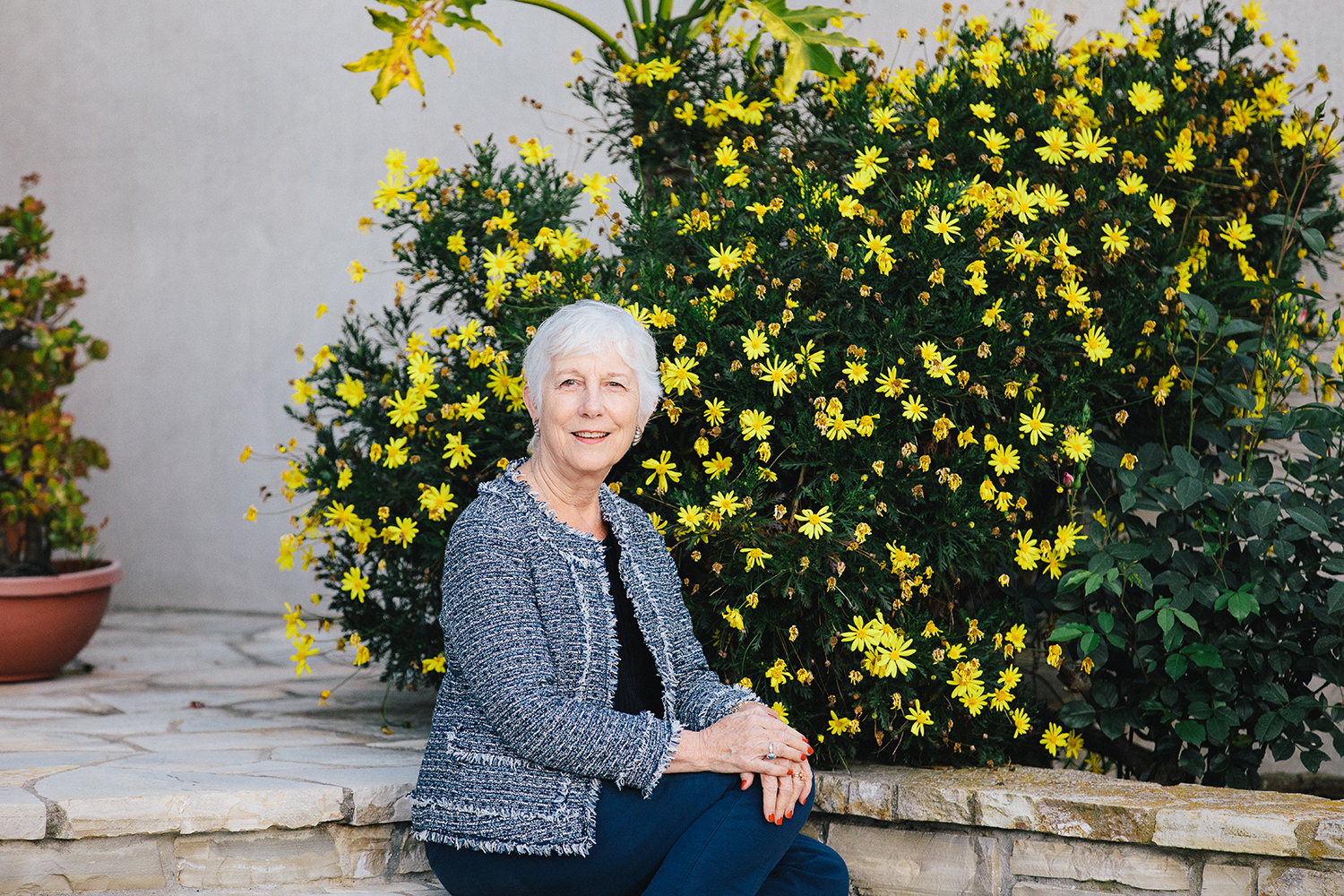 In November 2004, her CT scan showed her tumors were still clearing. By March 2005, her CT scan was clear, save for only a few spots on her lungs. These residual spots were stable with no growth, which could represent scar tissue, Figlin notes.
"Peggy is an example of one of many courageous kidney cancer patients who, when faced with a terminal disease, choose to participate in opportunities and options that might not guarantee a positive outcome, but when they do produce, produce things that are exceptional," Figlin says.
Educating Others
After finishing her treatment, Zuckerman returned quarterly to UCLA for scans but otherwise tried to live a normal life. She went back to work in the family's lighted sign company in January 2005. She was overjoyed to attend her daughter Nora's wedding in summer 2005 and see her youngest child, David, begin college that fall. But she notes there were other challenges, including when her husband, Ken (they're now divorced), was diagnosed with and treated for a rare blood cancer called Waldenström macroglobulinemia.
Zuckerman calls herself an "expert patient" based on her experiences as a patient and patient advocate. She started connecting with other kidney cancer patients through support groups at UCLA and Cedars-Sinai after her treatment. In 2008, she started a blog to translate kidney cancer research findings into understandable language. In 2010, when she received her first invitation to speak at an internal meeting at Prometheus Laboratories about her IL-2 treatment, she jumped at the opportunity. "I realized that my story had value beyond the patients I corresponded with by email," she says. She enrolled in a yearlong online patient advocacy training program through UCLA. "The same place that had saved my life now changed it again," she says.
Zuckerman has since volunteered with nearly a dozen kidney cancer organizations and has represented kidney cancer patients on panels for the Kidney Cancer Association (KCA), the National Cancer Institute and the FDA. In 2017, she was appointed the first renal cancer patient advocate for SWOG Cancer Research Network, a global cancer research community that designs and conducts publicly funded clinical trials. She is also a member of KCA's Patient & Advisory Council and reviews grant applications for cancer-related research for the Department of Defense.
"We can't keep up with her," her daughter Lilla says. "Every time we talk to her, she's speaking for a different foundation and going on all these trips. It is pretty remarkable."
While continuing to dedicate most of her time to patient advocacy, she was surprised when she was diagnosed with stage II breast cancer in 2013. "That was stunning emotionally for me," she says. "I felt like, 'I've given already. I don't need to sacrifice another body part to cancer.'" She had a nipple-sparing mastectomy with reconstruction and took letrozole, which reduces the level of estrogen that can promote the growth of cancer cells, for five years. She now receives yearly scans for both kidney and breast cancer.
But as always, Zuckerman, who recently moved from Los Angeles to Lawrence, Kansas, continues to reach out to others. She leads virtual support groups for the KCA and for Smart Patients, an online community for patients and families affected by illnesses. In her exchanges with patients, she stresses how important it is to get medical records and seek out second opinions—lessons she's learned over the past two decades. "You need to learn the vocabulary," she adds when asked to share lessons from her journey, "and you need to know how to ask questions."
Cancer Today magazine is free to cancer patients, survivors and caregivers who live in the U.S. Subscribe here to receive four issues per year.