ON MARCH 13, 2018, ​Jamil Rivers walked into her home in Drexel Hill, Pennsylvania, a suburb of Philadelphia. The then-39-year-old sat on the family's red sectional couch opposite her husband, Fredric Rivers, and told him the news. After undergoing several tests, including a liver biopsy and a full-body CT scan, Rivers had been diagnosed with de novo metastatic breast cancer, meaning the cancer had already spread to other parts of her body at the time of her initial diagnosis. She learned that roughly 60% of her liver had been taken over by cancerous tumors. The cancer had spread to her lungs, spleen, lymph nodes, stomach and breasts. The only places her doctor hadn't found cancer was in her brain and spine.
Just five months before, in October 2017, Rivers had started a new job as the chief financial officer of EducationWorks, a nonprofit in Philadelphia that runs educational enrichment programming for young adults. She made up her mind right after her diagnosis to continue working full-time through her treatment, and to keep the news of her diagnosis a secret from her employer.
"I shaved my head, got my eyebrows tattooed, found a wig that looked like my hair, and I just went to work," she says.
Rivers had compelling reasons to continue working while undergoing treatment. In 2000, Fredric was diagnosed with primary sclerosing cholangitis (PSC), a rare progressive disease that causes inflammation and scarring within the bile ducts, tubes that carry bile from the liver and gallbladder to the small intestine. Fredric's inflammation was so severe that it led to liver damage, and he underwent a liver transplant in June 2009. The disease is also linked to a higher risk of developing colorectal cancer, for which Fredric also has a family history. Sure enough, Fredric was diagnosed with stage I colon cancer in 2012. His illnesses left him unable to stay at the same job long-term, making Rivers the primary wage earner for the family, including their three sons, who were 5, 6 and 17 when she was first diagnosed with cancer.
"He had to go on disability, so I was pretty much the breadwinner," she says. "I was supposed to be the healthy one who would take care of the kids and everything, so I was devastated to learn that I was sick too."
Her decision not to tell her employer about her diagnosis was fueled by fear that she might lose her job, which was the family's primary source of income and health insurance. With her husband still in a fragile state from his own condition, Rivers prepared to shoulder the weight of her diagnosis by gathering as much information about her treatment options as possible.
"I was really concerned about my husband," she says. "I didn't want him to be overextended and cause [his disease to] flare up again, and I didn't want the kids' experience to change."
De Novo Metastatic Breast Cancer
A quarter of women receiving a breast cancer diagnosis are diagnosed with the disease after it has already spread to other parts of the body.

De novo metastatic cancer is defined as cancer that has already spread throughout the body at the time of initial diagnosis. Research published in 2017 in Cancer Epidemiology, Biomarkers & Prevention quantified the number of women living with metastatic breast cancer (MBC). The study estimated that more than 138,000 women were living with MBC in the U.S. as of 2013. Three of four women who were living with MBC were initially diagnosed with stage I through stage III disease, while a quarter of the women were diagnosed with de novo MBC. The study found that median five-year relative survival for women with MBC had improved, especially for younger women diagnosed after 1995. Women between ages 15 and 49 who were living with MBC from 1992 to 1994 had an 18% relative five-year survival rate, compared to a 36% relative survival rate for women in the same age range who were living with the disease between 2005 and 2012.

​Mapping Out a Plan
In 2018, Rivers was one of more than an estimated 3.6 million women with breast cancer in the U.S. In 2021, an estimated 281,000 women will be newly diagnosed with breast cancer across the country. Survival rates for breast cancer vary based on a number of factors, including the cancer subtype and stage, but the five-year relative survival rate for all breast cancers combined is 90%. When the cancer has spread to distant parts of the body, as it had in Rivers' case, the estimated five-year relative survival rate is just 29%.
Aware of the statistics, Rivers began seeking out resources to help her through treatment. She mapped out a detailed plan that would allow her to keep working and cause minimal disruption to her family's established routine.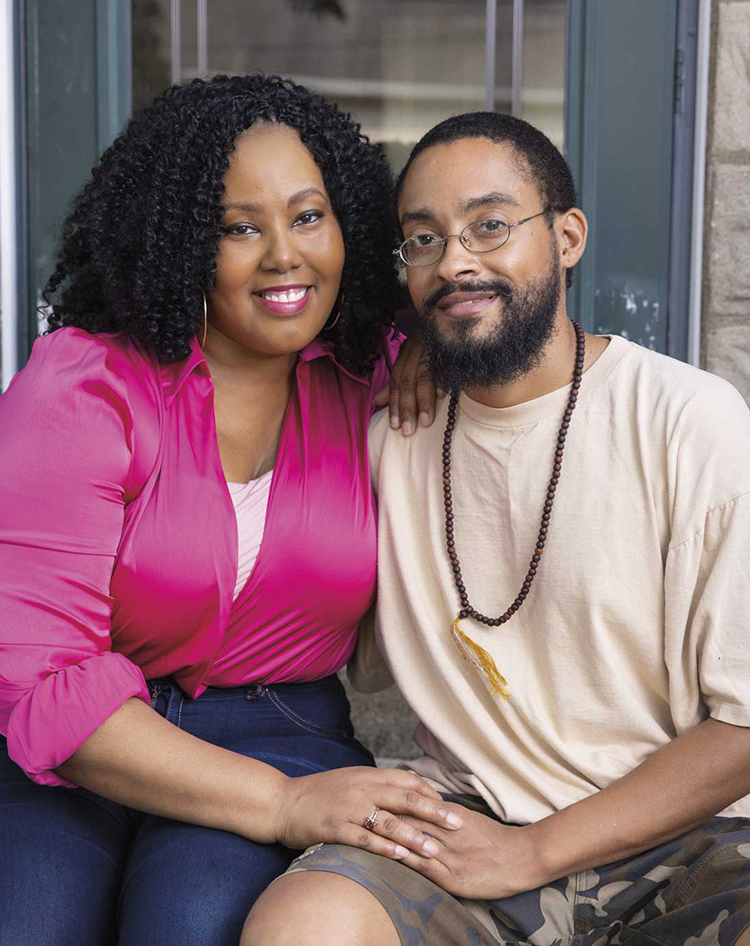 She scheduled her once-weekly chemotherapy infusions for Fridays, with every fourth week off. On treatment days, volunteers from the American Cancer Society's Road to Recovery program would pick u​p Rivers from her office in Philadelphia, drive her to the Hospital of the University of Pennsylvania across town, and take her home afterward. By taking advantage of the service, she was able to let her husband use the family's only car to drive their kids to extracurricular activities.
Rivers also sought out services that would nurture her body and spirit. She connected with an organization called Unite for HER, which offers integrative therapies, including free massages and acupuncture for breast and ovarian cancer patients. She also sought information about dietary supplements and nutrient-dense foods to eat during treatment to help sustain her energy.
"She laid it out like a prosecutor; she explained how she could do all of these things at the same time and what steps she had to take, and then she did it," says Fredric, who describes his wife going to the gym, practicing yoga, receiving massages and participating in Reiki, a Japanese form of alternative medicine in which practitioners use touch to channel energy healing. "I just tried to support her, and we kind of did an assessment of how she felt each day and handled everything one day at a time," Fredric adds.
Rivers' breast cancer tested positive for both estrogen and progesterone receptors, meaning the cancer cells used these hormones to grow. For this type of cancer, doctors typically prescribe endocrine therapies to reduce the levels of the estrogen fueling cancer growth. In October 2018, Rivers had surgery to remove her ovaries. This procedure isn't typically recommended as a first-line treatment for premenopausal women with metastatic breast cancer unless they have a genetic predisposition to breast and ovarian cancers, as would be indicated, for example, by the presence of BRCA gene mutations. Rivers, who did not have BRCA mutations, told her oncologist, Hayley Knollman of the Hospital of the University of Pennsylvania, that she wanted to have surgery. While Knollman typically recommends using medications as a less invasive way to suppress ovarian function for women with hormone-positive metastatic breast cancer, she noted the surgery was a surefire way to shut down the "food source" of Rivers' cancer in "one fell swoop." In addition, the surgery would mean Rivers could avoid monthly injections of ovarian-suppression medications.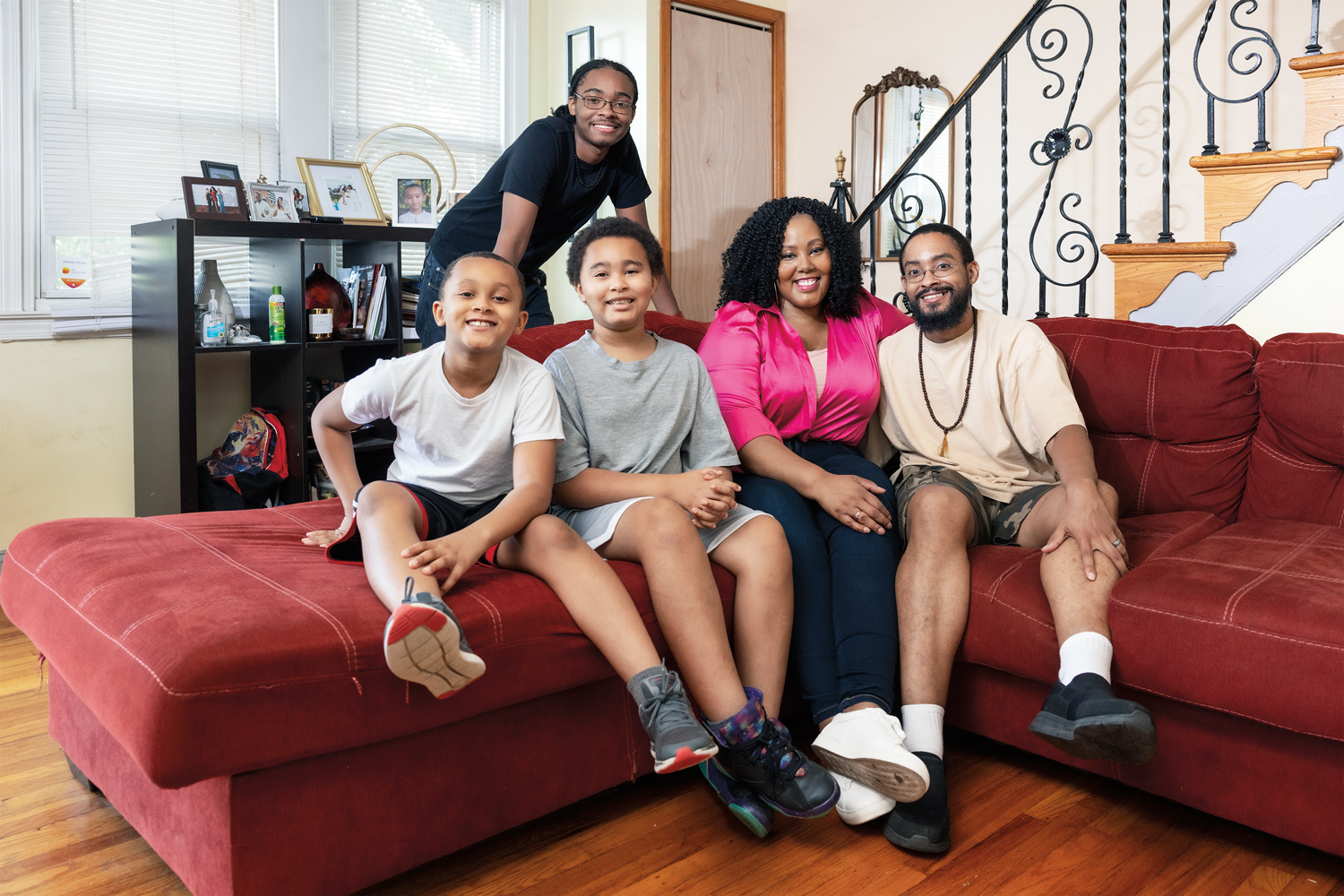 A few months after her surgery, in January 2019, Rivers' scans indicated what appeared to be remaining scar tissue from her cancer, and her doctors told her she had no evidence of disease. She stopped chemotherapy and started taking a CDK inhibitor, which is a targeted therapy, and an aromatase inhibitor, which cut down on circulating estrogen in her body. Rivers' experiences with cancer made her want to address several gaps she observed during her treatment. Armed with a wealth of information she'd acquired through exhaustive online searches and discussions with physicians about her breast cancer treatment, Rivers first began sharing the resources she had amassed with patients she met during treatment. She noticed, however, that health care providers rarely would proactively share those resources with patients as part of the standard of care.

"Jamil is unique in the sense that she seized this opportunity to really turn this into a positive for herself and to become an advocate for others," Knollman says.
Her experiences also led her to support other Black women with cancer—especially as she learned about the disproportionate burden of breast cancer borne by these women, who are 40% more likely to die of the disease than white women in the U.S. She learned that Black women have the highest breast cancer death rate of any racial or ethnic group in the U.S. (Reports from 2020 indicated that every year, there are about 27 deaths among Black women with breast cancer per 100,000 women, compared to 19 deaths in white women.)​​​​

Empowering Others​

In July 2018, Rivers participated in an advocacy training program and joined the board of directors of Living Beyond Breast Cancer (LBBC), a national nonprofit dedicated to supporting people with breast cancer. Her advocacy efforts expanded in 2020 when she teamed with LBBC to create Knowledge Is Power, a virtual speaker series designed to empower Black people diagnosed with breast cancer to get optimal care and to help close the gap in health disparities.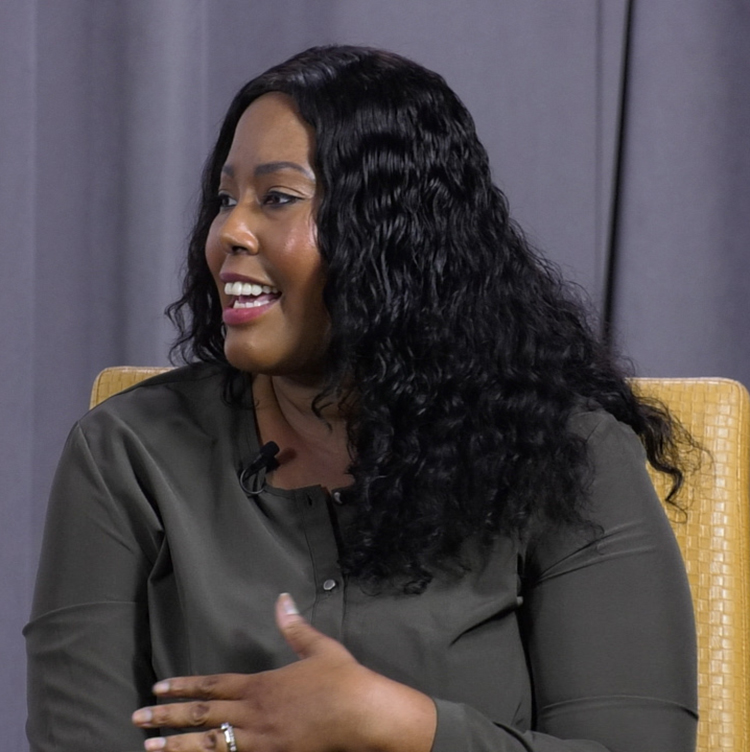 ​In October 2020, Rivers, who is now 43, launched her own nonprofit, the Chrysalis Initiative​, which gathers and disseminates efficacy data for breast cancer treatments and educates people with breast cancer about standard-of-care treatments. The Chrysalis Initiative pairs breast cancer patients with coaches who are former patients with experience in patient advocacy and health care. Coaches help ensure that patients in their charge are well-informed about their treatment options. Rivers also has plans for an app that will enable patients to learn about standard-of-care treatments for their cancer type, while also allowing them to keep a patient dashboard that can be shared with their care team. Users will also be able to rate and write detailed reviews of their cancer care experiences at a cancer center—recording whether they felt they were being treated equitably, for example—which other app users can then read.
"There are guidelines and best practices for cancer care, but many oncologists still have the autonomy to divert from the standard of care," Rivers says. "A lot of it is due to bias and racism. Instead of relying on the standard of care, it's those biases that are informing their decisions."
Rivers notes that many factors contribute to treatment disparities for Black women with breast cancer. There are few Black oncologists relative to the number of Black people in the U.S. The American Society of Clinical Oncology estimates that only 2.3% of practicing oncologists self-identify as Black, while 13% of the U.S. population is Black. White physicians' biases may also reduce the level of care a Black patient receives. Studies have shown that exchanges between patients and health care providers who score higher on an implicit racial bias scale had less patient-centered communication, especially in the case of non-Black providers with Black patients. One 2016 study, for example, analyzed exchanges between Black breast cancer patients and non-Black oncologists, and noted that Black patients tended to feel less confident in their recommended treatment if their oncologists scored higher on the implicit racial bias measure.
The Chrysalis Initiative offers a training program to help cancer centers assess whether providers are offering equitable care and provides guidance for what to do if these centers are falling short. The program includes a curriculum designed to help health care providers identify blind spots in their approach to treating Black cancer patients and other underserved groups.​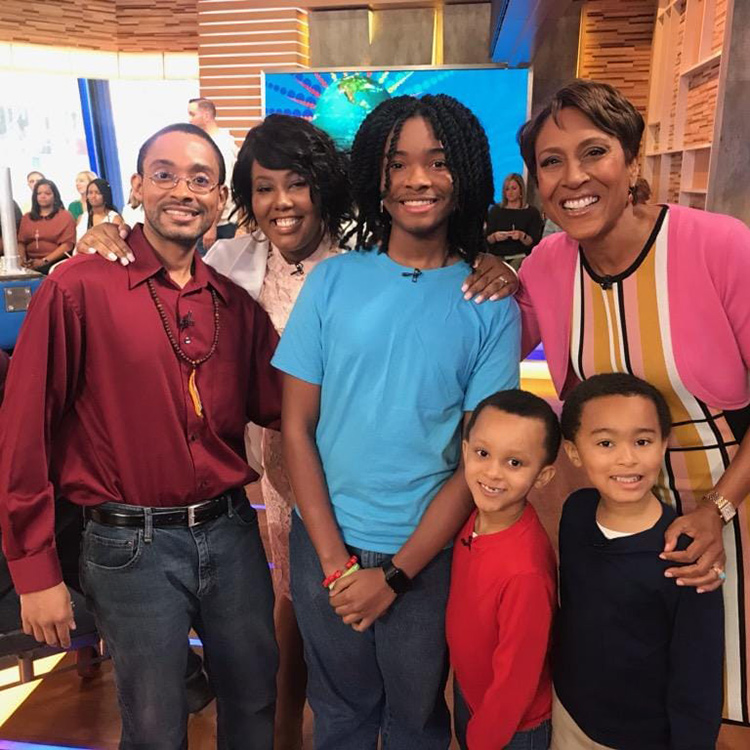 When the Chrysalis Initiative first launched, Rivers' long-time friend Allison Book-Arango was one of the first people to support Rivers in her work to establish the organization's board. Book-Arango, who lives in San Jose, California, uses her experience in grant writing to offer input on fundraising strategies and also provides leadership advice. She describes Rivers as fearless. "Instead of being plagued by insecurity or scared, she channeled [her experiences with cancer] into action," Book-Arango says.

Rivers is well aware that her condition can change quickly. She receives a CT scan every three months and a bone scan every six months along with regular blood draws. She continues to work at EducationWorks, which supported her when she revealed her diagnosis in 2019. Fredric, who was diagnosed with kidney cancer in February 2019 and had surgery to remove the affected kidney the same month, is now a two-time cancer survivor. Both Jamil and Fredric continue to look for ways to improve a health system that, on the one hand, is the reason they are both still alive, but on the other, has many shortcomings that need to be improved.
Rivers looks forward to expanding awareness of the Chrysalis Initiative and finding new ways to develop data-driven methods that can spur equitable outcomes, especially for women of color. She continues to fine-tune a curated list of resources to share with breast cancer patients so they don't have to search through countless websites and resources as she did. And while she is fiercely committed to helping others who have cancer, she and Fredric are determined to spend as little time as possible fretting over their own experiences with the disease.
"Neither of our personalities really allow us to have a defeatist attitude about things. We make a plan, and we just take it one step at a time," Fredric says.
"Any day could be the day one of us gets a bad report, but I try not to stress myself out about having a bad scan. I try to stay present and focused on enjoying life," Rivers says.​
Cancer Today magazine is free to cancer patients, survivors and caregivers who live in the U.S. Subscribe here to receive four issues per year.