WHEN NANCY FERRO'S oldest son, Michael, was diagnosed with stage I testicular cancer at age 23 in 2007, she learned firsthand that cancer can take an emotional as well as a physical toll. In the aftermath of his treatment, Michael, now 32, attended an outdoor adventure camp for young adults with cancer.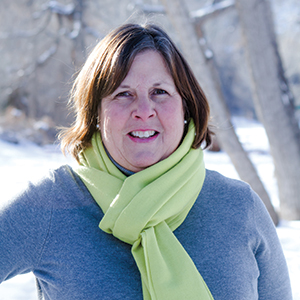 "It was a turning-point experience," Ferro remembers. "Camp, in a nutshell, instilled in him that it was OK to live." Ferro, who has a background in fundraising, event planning and volunteer coordination, wanted to give adult cancer survivors of all ages the same opportunity that Michael had to embrace life in the outdoors and be with a community of fellow survivors. She founded Epic Experience in 2012 to achieve that goal.
The nonprofit, based in Arvada, Colorado, offers free weeklong adventure camps for adults of any age who have been diagnosed with cancer, including those in treatment. Each day, campers embark on outdoor activities that vary with the season—including whitewater kayaking and horseback riding in the summer or snowshoeing and cross-country skiing in the winter. At the end of each day, participants dine together and bond over campfire marshmallows.
Adventure therapy programs like Epic Experience use outdoor activities to help cancer survivors and patients cope with the psychological and social effects of cancer. Studies suggest that challenging people with activities in nature can improve their psychological states and perceptions of themselves.
Find Your Own Adventure
Looking to engage in an adventure-filled activity? Try fly-fishing, hiking, standup paddle boarding, outdoor yoga or even going on a walk, suggests Nancy Ferro, founder of Epic Experience. Or, if outside activities aren't your thing, your local cancer center may sponsor special programs, such as dance classes geared toward cancer survivors.
Ferro remembers seeing many adventure opportunities for young adults, but few were open to adults of all ages. Over its nearly five years in existence, Epic Experience has hosted more than 250 campers ranging in age from 18 to 79. The experience of cancer breaks down age barriers and draws everybody together, she explains.
Creating a sense of community is at the heart of Ferro's mission. "We lost a lot of relationships when Michael was diagnosed. People don't know what to say, what to do with cancer," Ferro remembers. At Epic Experience, she says, campers build support systems that endure long after the last marshmallow has been roasted.
Go Outside
Learn more about organizations that offer outside activities for cancer survivors.
True North Treks runs canoeing and backpacking trips in locations across the U.S. for young adult cancer survivors.
Athletes 4 Cancer holds adventure retreats in Oregon and Hawaii for cancer survivors between the ages of 18 and 40.
Casting for Recovery offers fly-fishing programs across the U.S. for women who have been diagnosed with breast cancer.
Reel Recovery holds three-day fly-fishing retreats throughout the U.S. for men who have been diagnosed with cancer.
Cancer Today magazine is free to cancer patients, survivors and caregivers who live in the U.S. Subscribe here to receive four issues per year.