STAY FOCUSED. SET GOALS. And always keep faith. These principles guided 19-year-old gymnast Shannon Miller to gold in the 1996 Olympics in Atlanta. The young athlete's tenacity helped the U.S. women's gymnastics squad, famously known as the Magnificent Seven, to outmaneuver the Russian contingent, capturing the first team gold medal for the United States. Miller also won her first individual gold medal for her balance beam routine, bringing her total career Olympic medal count to seven.
But just as one small misstep or a slight over-rotation can dash an Olympic dream, Miller's life took an unexpected twist in 2011 when, at age 33, she was diagnosed with stage IA mixed germ cell ovarian cancer. The news of the rare cancer brought fear and the agonizing thought that she might not be there for her young son and husband. She felt powerless and out of control.
With gymnastics, says Miller, "I knew everything that my body was doing at all times." Yet, 11 years after she retired from competition, a baseball-sized tumor had grown inside of her—and Miller hadn't even been aware of it. "Growing up in sport, I was always that kid that if I did something wrong, [I'd say], 'OK, tell me why I did it wrong, tell me why I fell. I'll fix it,' " she says. "But they couldn't tell me why I had this very rare tumor."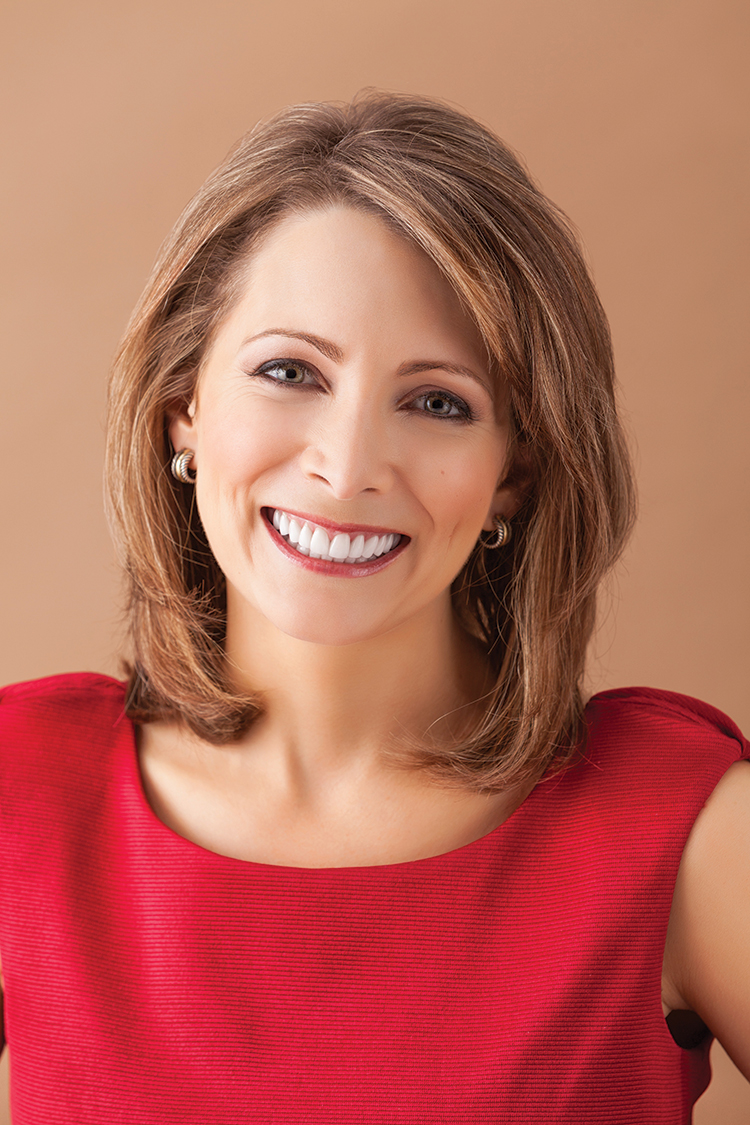 Beyond the Olympics
Miller admits that she likes to be in control of her surroundings, which may account for her success in competition. The most decorated U.S. gymnast of all time—with seven Olympic medals and nine world championship medals— Miller once described herself as neither the most talented nor the strongest athlete. But she worked hard, set incremental goals and got back on her feet whenever she fell.
Miller initially retired from gymnastics after the 1996 Olympics, but she attempted a comeback in 2000, only to retire again later that year. With competition behind her, she searched for a new focus. Miller earned a bachelor's degree in business administration from the University of Houston in 2003 and graduated from Boston College Law School in 2007.
That same year, Miller married John Falconetti, the president of a commercial printing company in Jacksonville, Fla. The couple had a baby boy, Rocco, in 2009. As a new mom who was passionate about promoting fitness, Miller launched her business, Shannon Miller Lifestyle, in 2010. The company aims "to help women make their health a priority," through website content, products and partnerships with companies, and Miller's speaking engagements and weekly radio show.
But little did Miller know she would soon have to put her own health front and center. In December 2010, Miller's gynecologist felt a growth on her left ovary during a routine gynecology exam. At first, her doctor told her not to worry. But he also ordered blood tests and an ultrasound, and referred Miller to gynecologic oncologist Stephen Buckley of Southeast Gynecologic Oncology Associates in Jacksonville.
Germ Cell Ovarian Cancer: A Primer
Germ cell tumors account for only 2 percent of ovarian cancer cases.
The American Cancer Society estimates that nearly 22,000 women will be diagnosed with ovarian cancer in 2014. Germ cell ovarian tumors account for less than 2 percent of these diagnoses. These tumors start in the reproductive cells that form eggs and are often confined to one ovary. Germ cell ovarian tumors usually are found in teenage girls or young women in their reproductive years.
Most germ cell ovarian tumors are not cancerous. 
For example, a cystic teratoma is a benign type of ovarian germ cell tumor that can be removed surgically. Shannon Miller's mixed germ cell ovarian cancer had characteristics of an immature teratoma, which is malignant, and a fast-growing endodermal sinus tumor.
The most common ovarian germ cell cancer, dysgerminoma, is generally slow growing. One study found a 10‑year survival rate of more than 88 percent after surgery for patients with dysgerminoma in which the tumor was less than 10 centimeters (about 4 inches) at its widest part and was confined to the ovary.
Women with malignant ovarian germ cell cancer who have surgery and whose treatment is a platinum‑based chemotherapy regimen, such as BEP (bleomycin, etoposide and cisplatin), are often able to regain menstrual function and normal fertility after chemotherapy. Though premature menopause is a risk for these patients, studies suggest that at least 80 percent of women undergoing fertility-sparing surgery, during which one ovary is preserved, along with chemotherapy are able to regain fertility.
A Startling Discovery
Buckley performed a second ultrasound and was concerned about the size of the 7-centimeter mass. Blood tests also revealed that Miller had elevated alpha fetoprotein levels, which can be indicative of a germ cell tumor, Buckley says.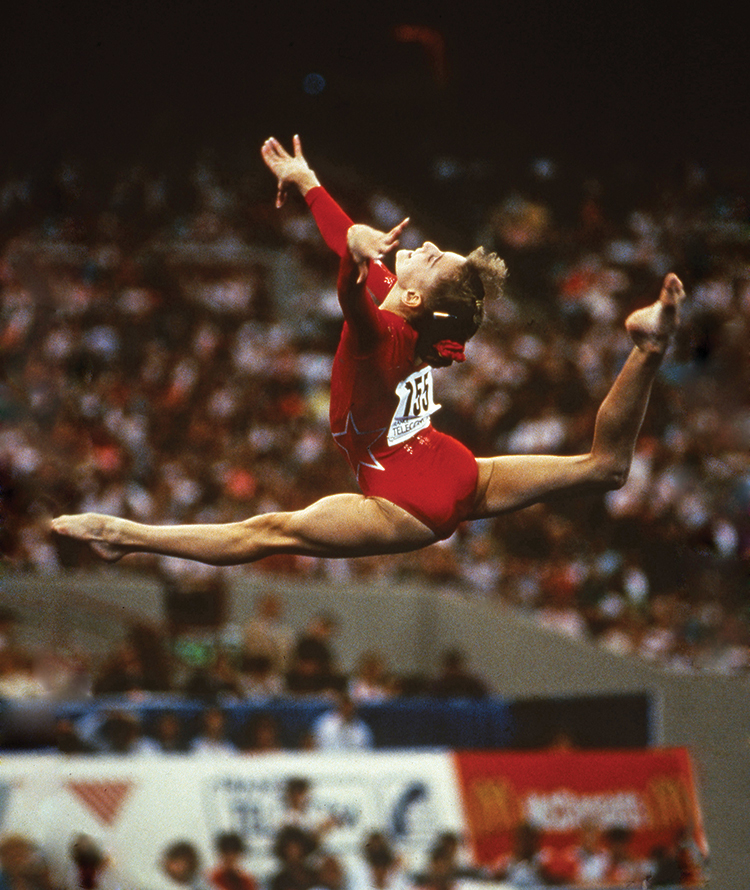 He told Miller she would need to have surgery to remove the mass—and they wouldn't learn if the tumor was benign or malignant until after the operation.
During surgery, Buckley noted that the mass appeared isolated to her left ovary and had obvious characteristics of malignancy. He removed Miller's left ovary and fallopian tube during the surgery at St. Vincent's Medical Center in Jacksonville. He also took tissue samples from nearby lymph nodes and organs, a standard procedure in ovarian cancer staging surgery. Pathology reports indicated a stage IA mixed germ cell tumor. Buckley told Miller that a round of intensive chemotherapy was the best long-term protection against recurrence. There was a small chance that chemotherapy could damage her remaining ovary, however.
Miller's husband recalled his wife's reaction: "She said, 'I want to do everything that I possibly can to make sure I'm with the family I have today. I want to get as aggressive as I can now, for them as much as for me." After deciding to go ahead with the chemotherapy, Miller discussed fertility preservation with her health care team and had her eggs harvested and frozen.
She began nine weeks of a BEP chemotherapy regimen (bleomycin, etoposide and cisplatin) in March 2011. Miller prepared for and got through treatment just as she had once done for competition: by setting diet and exercise goals and listening to the experts, in this case doctors and nurses instead of coaches.
Based on her doctor's advice, she formed her nutrition goals for chemo—to stay hydrated and to eat six small meals a day high in protein to deliver fuel to her body. She wanted to gain back 10 pounds she had lost after surgery.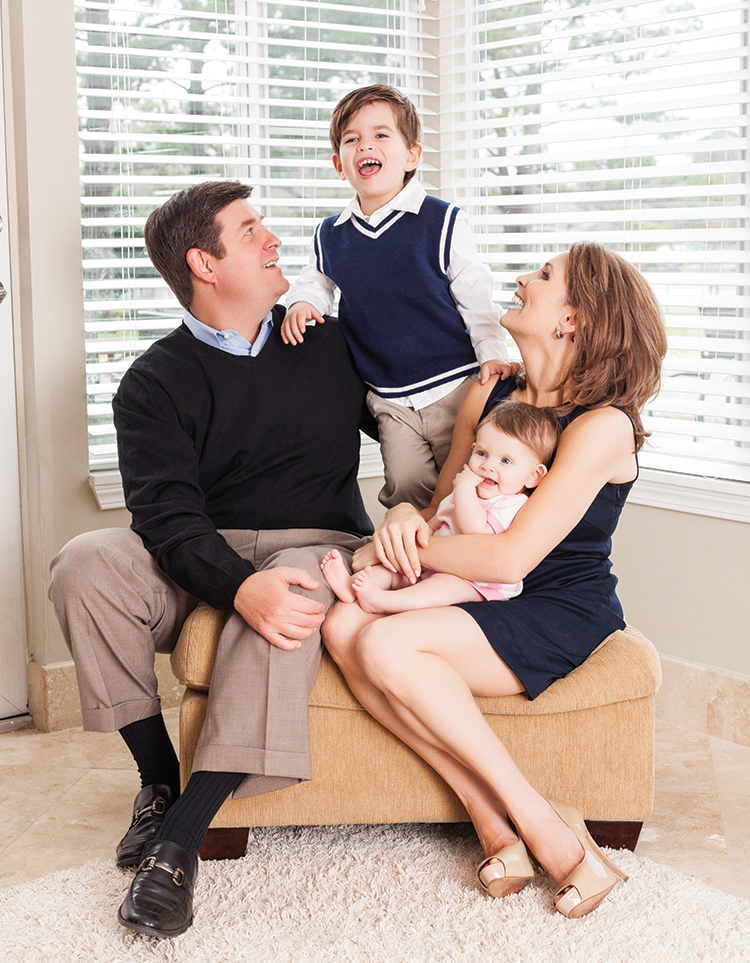 Miller had hoped to exercise during treatment. However, even an Olympic gold medalist wasn't immune to the draining effects of chemotherapy. "I was getting home hydration [fluids delivered through an IV] twice a day because I literally couldn't keep water down," she says. For this former world-class athlete, "exercise" became a five-minute walk around her neighborhood. When Miller had her head shaved after the first few rounds of chemotherapy, it took her two days to look in the mirror. The young mother was also concerned that her appearance might startle her son. But 16-month-old Rocco took it all in stride.
Miller decided that as a women's health advocate, she needed to be open about what she was going through. She blogged about her feelings on her website and dedicated one of her weekly radio shows to ovarian cancer. She also allowed herself to be recorded on video when she got her head shaved and posted it online. By honestly portraying her experiences, she hoped to take a "little bit of that fear out of [cancer]."
"I wanted to be up front with talking about something that no one wants to talk about," Miller says, adding that she also came to realize how much survivors can help other women—and themselves—by speaking out.
Adjusting Expectations
After completing chemo in May 2011, Miller learned, yet again, how hard cancer can be: "I didn't look too far past the nine weeks [of chemotherapy]," she remembers. "Somewhere in my head I thought, 'The clouds will part, the sun will shine, everything will be right in my world.' But I was still sick as a dog. I was still as tired as could be. Still bald. I mean, nothing had changed."
The recovery was frustratingly slow for the former athlete. Miller developed neuropathy in her hands and couldn't open a bottle of water. It took nearly a year after completing treatment for Miller to make it through the day without an afternoon nap. She still hasn't regained her taste for many types of food and doesn't know if her normal appetite will ever return.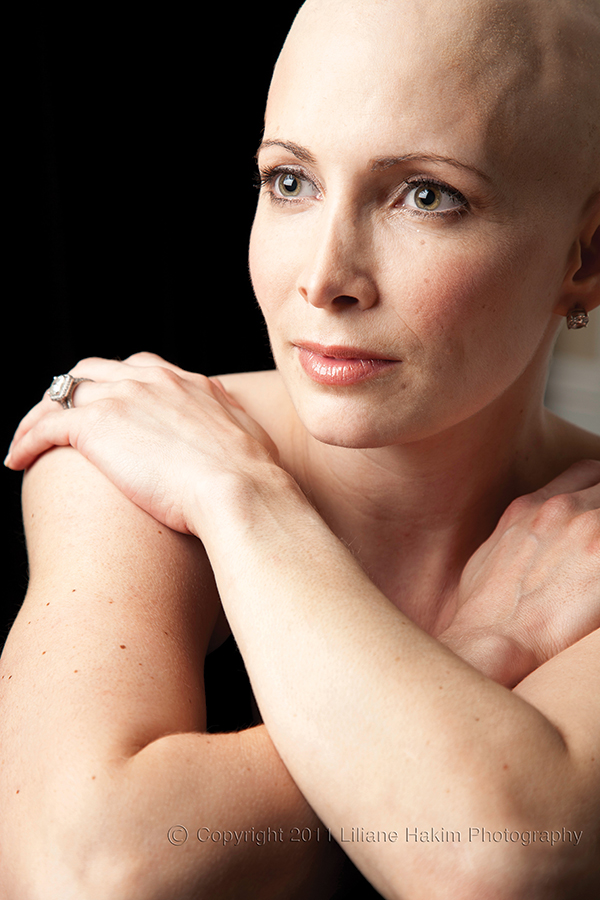 Overcoming cancer, she soon realized, wasn't something that could be won like a medal. She remembers thinking, "I'm actually going to be dealing with this for the rest of my life." Three years after completing chemotherapy, Miller shows no evidence of cancer. Sitting in her sunroom that overlooks the Ortega River, Miller admits that one of the hardest challenges during cancer treatment was all the uncertainty. "Cancer showed me I really wasn't ever in control," Miller says. Today, she does what she can to stay healthy and positive and keep her faith, and "leaves the rest in God's hands."
For her efforts on behalf of cancer survivors, the Women Survivors Alliance, a cancer support organization, recently created the Shannon Miller My Second Act Award to honor women who give back to others following a cancer diagnosis. Last August, Miller spoke about her experiences at the organization's first National Women's Survivors Convention.
During speaking engagements, she tells women it's OK to break down and give in to their emotions. "You have to let yourself scream and pull the covers up over your head," she says. "When you're done, you put your feet on the ground and you start thinking of reasons to carry on. You take the next step."
A Happy Moment
One of Miller's next steps brought joy and surprise. She waited a year after finishing chemotherapy to start trying for another child. After just one month, Miller became pregnant without having to go through fertility treatment. She gave birth to her daughter, Sterling Diane, in June 2013.
These days, Miller's favorite pastime involves a simple pleasure: watching Rocco, now 4, bolt across their backyard. "He just runs with pure abandon all the way across the yard," she says. "It's a very simple thing, but it's just the greatest thing ever."
Cancer Today magazine is free to cancer patients, survivors and caregivers who live in the U.S. Subscribe here to receive four issues per year.