BEFORE LEE MILLER ever heard her doctor utter the dreaded words, "You have cancer," he had taken note of the dimpling in her underarm and brusquely proclaimed, "My dear, I'm afraid you will need a radical mastectomy."
"I didn't know what radical meant. I thought it was a political party," recalls Miller, who had gone to the doctor's office to get a mammogram after finding a worrisome lump in her breast.
After her doctor condescendingly explained to her that she had breast cancer and would need to undergo surgery to remove her breast, Miller did what any normal person might do: She ran to the bathroom and cried. The year was 1975, when the word "cancer" was rarely mentioned in public and the disease was considered a death sentence.
"Women in the waiting room looked at me because they knew I had been given bad news," recalls Miller, who was a 49-year-old guidance counselor at the time.
She had the radical mastectomy to remove her stage I breast cancer and was spared chemotherapy or radiation. Yet the details of the day she was diagnosed have stayed with Miller for more than 37 years. Not because her story is unique, but because she has come to realize that the insensitive way she learned about her life-changing diagnosis is all-too-common among patients.
Thinking back on her doctor's unsympathetic tone and uncaring bedside manner, Miller, now 87, says: "That's no way to tell a woman [she has cancer]. But that's how I was told, and there are millions of other examples like mine."
SHARE: Self-Help for Women With Breast or Ovarian Cancer​
Reach SHARE by phone at 1-866-891-2392.
S​he would know. As one of the founding members of SHARE, a national nonprofit organization that offers peer support for women diagnosed with breast and ovarian cancers, Miller has heard countless stories similar to her own. Whether because they feel rushed or lack understanding, some doctors speak to their patients in ineffective or insensitive ways when discussing difficult subjects, says Miller, who is now the director of special projects at SHARE.
One woman she knows went to see her doctor after being diagnosed with breast cancer. She began to cry because her husband had recently died. But before the doctor even inquired why she was upset, he wrote out a prescription for an antidepressant. "The woman started to yell at him, saying, 'What kind of understanding is that?' and she left," Miller says.
Not all patients are able to communicate with their physicians with such boldness, and so, in 1998, Miller decided to respond with boldness on their behalf, creating SHARE's Side-by-Side program. The award-winning educational program, which utilizes a handful of volunteer cancer survivors, hosts interactive workshops for doctors, residents and medical students at teaching hospitals and medical schools in New York City. The goal? Helping young doctors understand what it's like to be a patient—and improving and deepening the conversations with their future patients.
Sending the Right Message
Miller believes that patients can't feel empowered to take an active role in their care unless they and their doctors are equipped to communicate effectively. Miller's program also emphasizes to doctors the importance of emotionally supporting patients as they cope with a diagnosis of cancer, says Ivis Febus-Sampayo, the senior director of programs at SHARE.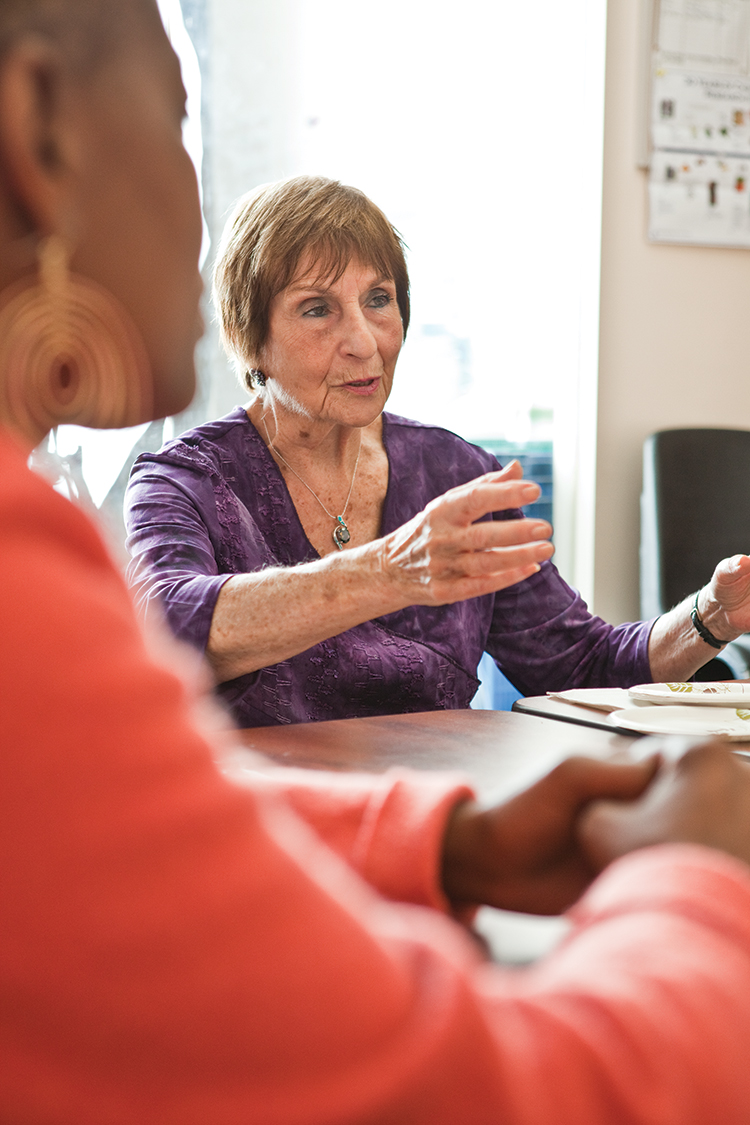 Warm and approachable, Mi​ller has worked hard to foster an environment where patients and doctors can learn from one another. "Lee brought the groups together and performed her magic," says Christine Benjamin, the director of SHARE's breast cancer program, "addressing difficult issues with an openness, kindness, truthfulness and humor."
Miller has drawn on her traumatic experience as a patient to try to help others, says Richard Shapiro, a surgical oncologist at New York University Langone Medical Center. "She is able to see how doctors view patients through their own eyes and understands why we act and react the way we often do. And she is able to educate patients as to how to engage their physicians in a discussion about their care in an intelligent and nonconfrontational manner."
How a message is conveyed can have powerful effects, according to Miller. It's a lesson that she learned early as an elementary school teacher in the 1960s. Annoyed one day by a loquacious second-grader in her class who was watering the plants, Miller told the little girl she was fired. "I was fed up with her and I said, 'I'm sorry, you can't be the plant monitor.' "
After she got home, Miller felt terrible that she had reacted in anger. The next day, she apologized to the girl, saying, "I'm sorry. I was in a bad mood yesterday. I shouldn't have fired you. You are such a good plant monitor. But I do want you to be quiet when I ask you to. I want you to be the plant monitor again."
What does impulsively firing a student plant monitor have to do with the way doctors communicate with patients? According to Miller, doctors need to be aware that their language can speak volumes, just as hers did with the young child. "It's how we say something and the words we choose that convey the feeling that, 'I'm here for you, and together we will figure it out,'" she says. "That's what the patient needs, because it is awful to hear the news" that you have cancer.
Taking Charge of Your Care
Asking your doctor questions might help you feel a greater sense of control over your treatment.
Patients are their own best advocates, says Lee Miller, the director of special projects at the patient support organization SHARE. Take charge of your care: Write down important questions to ask your doctor before each medical appointment, and consider taking a friend with you to serve as a second set of ears. Don't be afraid to ask the doctor to explain information in a simple manner if you don't understand a medical concept. "You have to do what makes you feel comfortable after you understand the options," says Miller. "If you don't know what [your options] are, you don't usually make a wise decision." Some helpful questions you may want to ask your doctor include:
What is my diagnosis?
What treatment options do you recommend? Why?
What are the side effects of treatment?
How will treatment affect my quality of life?
How long will I need to be treated?
How will I know if the treatment is working?
When will my test results become available?
If my condition does not improve within a set time, what should I do?​
Breaking Stereotypes
At 87, Miller is petite with copper-colored hair and a sun-kissed tan. A New Yorker, she has a quickness to her step and her speech. She does not look or act her age.
Miller maintains an active social life with exercise classes and lunches with friends. A proud grandmother of six grandchildren, she continues to commute to work two days a week, taking the subway from her home in Queens to SHARE's Manhattan office, located in the heart of Times Square. Her enthusiastic spirit leaves the impression that she can handle anything.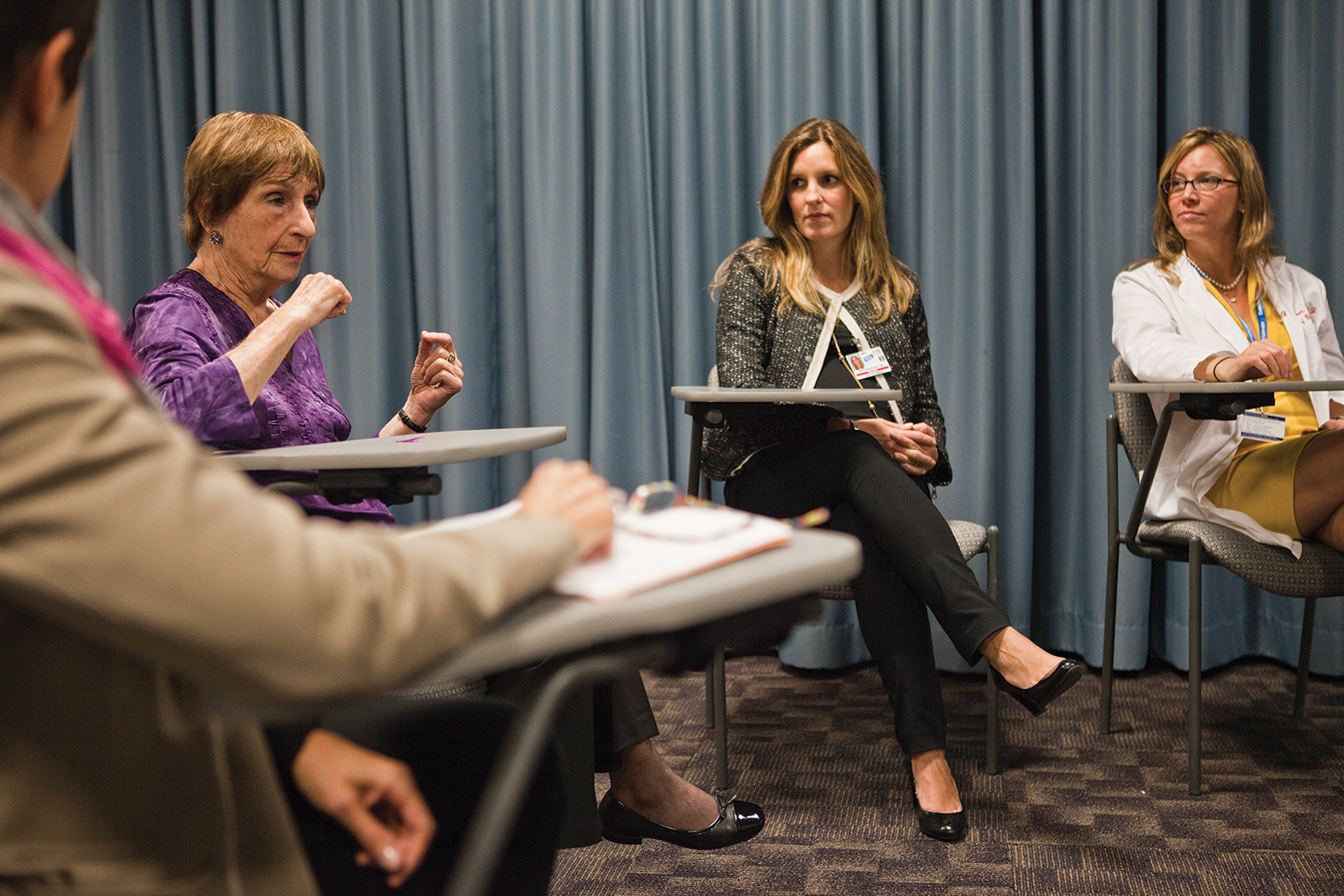 A child of the 1920s and '30s, Miller grew up when women weren't expected to do much outside the home. When she was 9, she read a book about legendary American defense attorney Clarence Darrow and decided she wanted to be a criminal defense lawyer when she grew up. (By then, she had given up her childhood fantasy of working at a leper colony.) A trailblazer, she was one of four women in her class at New York University School of Law in the mid-1940s.
Miller attended two years of law school but dropped out in 1948 after getting engaged. But those two years helped her develop a skill that would last a lifetime: the ability to focus on the task at hand and ignore distractions. It came in handy in her careers as a psychotherapist in private practice and a guidance counselor at an inner city school for kids with behavioral problems. It's now a skill she uses at SHARE, where she helps cancer survivors find courage in their circumstance.
It's work Miller is extremely passionate about because she remembers how her own diagnosis left her feeling anxious and scared. In the year after her surgery, Miller found herself living two different lives: During the day, she was a bold, brazen guidance counselor. But at night, she lay in bed and cried.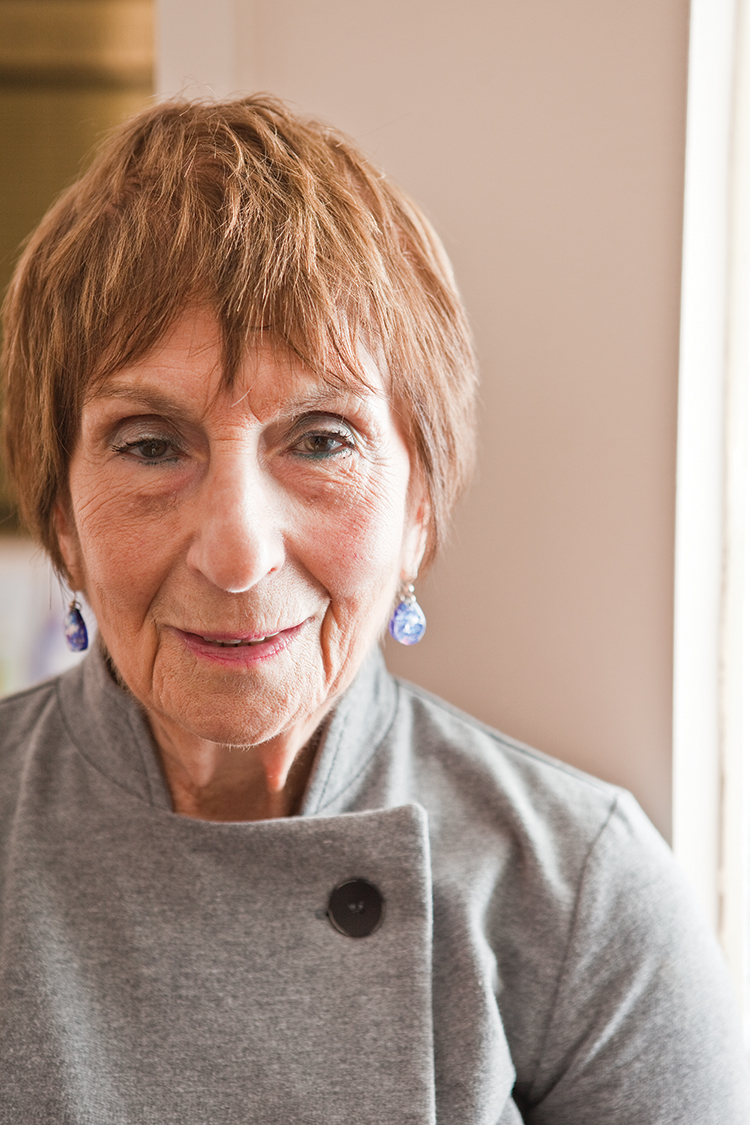 After returning to work following her mastectomy, Miller had made a point of walking all the halls in the school to put the curiosity of her colleagues to rest. "I knew everybody was going to be looking at my chest," she says with a chuckle. "I mean there's no question. So the very first day, I went to every classroom so they could look at me. I wanted it over and done with. I just walked around and let them look."
​After she got home and was alone with Ed, her second husband, in their bedroom, it was a different story. "I thought I was going to die," she says. "It didn't matter that I had had surgery. Cancer was a death sentence."
It wasn't until after she attended SHARE's first support group in 1976 that she found her courage again. That first meeting is still vivid in Miller's mind.
"Twelve women sat in a circle with this very attractive-looking doctor"—oncologist Eugene Thiessen, the founder of SHARE—"and we began to talk about things that concerned us. We went around and talked about some of the commonalities that we had, and tears filled our eyes," Miller says, the pace of her voice slowing. "Because for the first time, we really felt understood."
It's that kind of understanding of the patient experience that Miller says she hopes the Side-by-Side program will generate to improve patient care. "If you talk to someone who's been through [cancer]," she says, you gain "another level of understanding."
Cancer Today magazine is free to cancer patients, survivors and caregivers who live in the U.S. Subscribe here to receive four issues per year.