On the heels of a new recommendation from the United States Preventive Services Task Force (USPSTF), and in line with the Affordable Care Act's coverage of prevention services, the federal government has announced that beginning in September most health insurance plans will be required to provide breast cancer risk reduction medications free of charge to high-risk women.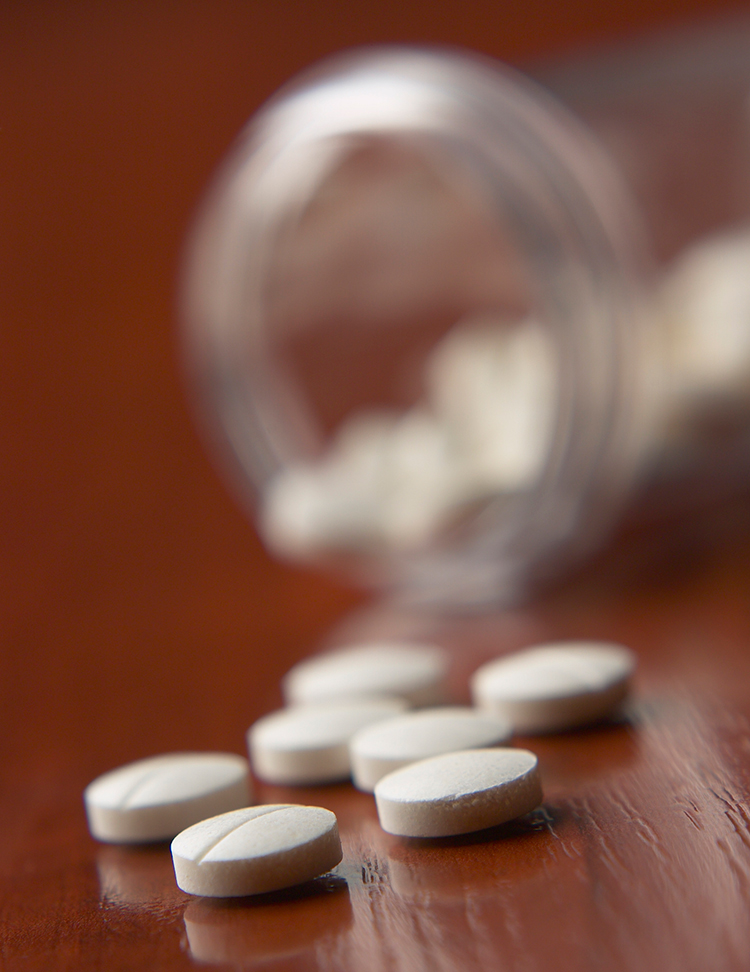 Two drugs, tamoxifen and Evista (raloxifene), are offered for breast cancer risk reduction, also known as chemoprevention. These medications can reduce the risk of invasive breast cancer by about 40 to 50 percent—but not without potential side effects. Both drugs increase the risk of blood clots, and tamoxifen increases the risk of uterine cancer.
The USPSTF recommendation, published in the Nov. 19, 2013, Annals of Internal Medicine, advises doctors to discuss chemoprevention with high-risk patients for whom the drugs' potential benefits outweigh their risks.
Currently, only a small number of high-risk women choose chemoprevention. A study published in the February 2010 Cancer Epidemiology, Biomarkers & Prevention by Erika Waters, a psychologist at the School of Medicine at Washington University in St. Louis, and her colleagues found that close to 121,000 U.S. women who had not had breast cancer were taking tamoxifen in 2000 for risk reduction. By 2005, the number had dropped to about 51,000. Yet based on data from the National Health Interview Survey, Waters found that 10 million U.S. women would have been classified as eligible for tamoxifen in 2000—and for 2.4 million of these women, the benefits of the drug would have outweighed the risks.
The USPSTF recommendation has the potential to increase the number of high-risk women who choose to take tamoxifen, says Waters, "but maybe not in the way people expect. I think what the recommendations will do is alert clinicians and primary care physicians to the availability of the drugs, which [might then] make them more likely to offer the treatment to a high-risk woman."
Cancer Risk Reduction and the Affordable Care Act
What preventive services are covered?
Under the Affordable Care Act, most health care plans will cover preventive services without requiring a copay or coinsurance, even if you have not met your annual deductible. This includes cancer prevention and screening services such as:
Alcohol misuse screening and counseling
Breast cancer chemoprevention counseling and treatment for high-risk women
Breast cancer genetic counseling for high-risk women
Cervical cancer screening
Colorectal cancer screening
Human papillomavirus (HPV) vaccination
Mammography
Obesity screening and counseling

Tobacco use screening and cessation interventions
For women considering whether to take these drugs, she says, the USPSTF recommendation is likely to have some weight, but "it will be only one of many factors women consider." Similarly, she says, while the ACA coverage may help low-income women who have already decided to take tamoxifen or Evista, "just because it is free is not going to change someone's mind if they are worried about the side effects."
Waters also stresses the need to put the benefit of chemoprevention in perspective. "Tamoxifen can reduce risk of developing invasive breast cancer by 50 percent, and it is estimated that about one-third of postmenopausal women would be eligible to take it," she says. "But " … physical activity, not gaining weight, and losing weight if overweight can also reduce breast cancer risk up to 50 percent." There are other ways to reduce breast cancer risk beyond taking medication, Waters says, and it's important for health care providers to tell women about these options so that they can take them into consideration when thinking about their treatment decisions.
Cancer Today magazine is free to cancer patients, survivors and caregivers who live in the U.S. Subscribe here to receive four issues per year.