IN 2019 AND EARLY 2020, Jessica Buscho, who was diagnosed with stage IV colorectal cancer in 2017, felt optimistic. She was hearing about clinical trials that were starting to recruit patients whose tumors harbored mutations in the KRAS gene, which are associated with more aggressive cancer and a poor prognosis.
"All of my friends with KRAS mutations were sort of singing that tune: 'This is our year. This is what we've been working so hard for and waiting for,'" the 38-year-old recounts, describing the shared optimism felt by a community of patients with advanced colorectal cancer who had formed bonds through social media and whose cancer had one or more KRAS mutations.
But as U.S. cities and states began to issue stay-at-home orders during the early days of the pandemic, the community's optimism was tempered by uncertainty. The impact on cancer drug treatment trials was immediate. By late March 2020, weekly patient enrollment numbers across two clinical trial networks supported by the National Cancer Institute (NCI), the federal government's principal agency for cancer research, had dropped by nearly half, according to a report published on May 20, 2021, in the Journal of Clinical Oncology.
"It was extra heartbreaking. I had friends who had already begun washout for a trial," Buscho says, referring to the time when a patient stops treatment before starting an experimental treatment for a clinical trial. "And their trials were completely just canceled."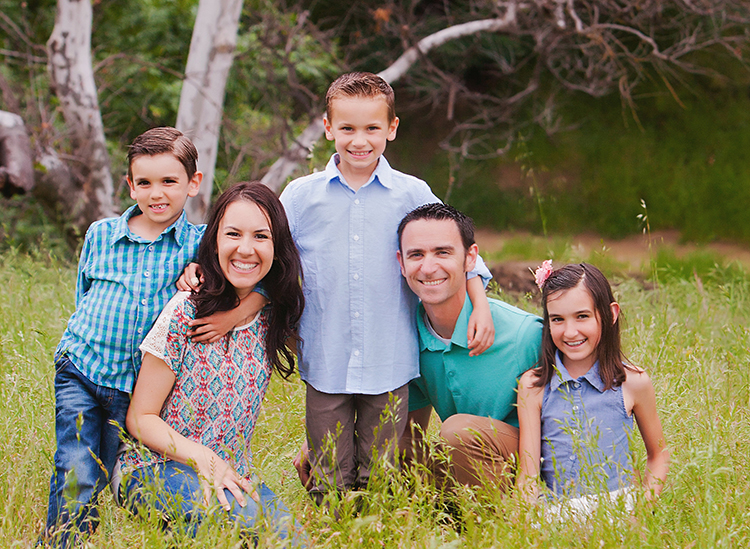 In March 2020, the NCI and the Food and Drug Administration (FDA) issued guidance that loosened rules governing clinical trials to help reduce potential exposure to the coronavirus for researchers, clinicians and patients, and to keep clinical trials open. Some of the temporary measures allowed patients to cut back on visits to the central research site. Study investigators could complete the consent process remotely using video conferencing, had expanded flexibility to mail oral medications to patients' homes, and could rely on video visits and telephone calls for some checkups. Patients could get blood work and other tests done at labs and hospitals in their local communities. Ultimately, it was up to local study sites to decide whether they would need to pause clinical trial enrollment, depending on various factors, including surges in COVID-19 cases, the impact of the virus on staffing and whether patients were willing to come into the hospital, says Meg Mooney, associate director of the NCI's Cancer Therapy Evaluation Program.
By September 2020, clinical trial enrollment had recovered to pre-pandemic levels, according to the NCI survey. "Because of the modifications we had put in place, our [patient] accrual held fairly steady [after September]," Mooney says. And now, some researchers, physicians and patients are asking whether these adjustments could become permanent—and make clinical trials accessible to more patients.
Exposing the Cracks
Convincing cancer patients to sign up for clinical trials has always been a steep climb. Slightly less than 2% of patients with cancer enroll in clinical trials, according to a 2004 study published in JAMA that examined data from a large NCI national clinical trial network. A more recent meta-analysis, published in the March 2019 Journal of the National Cancer Institute, reviewed 13 studies, including pharmaceutical company-funded research, finding that as many as 8.1% of patients participate in trials. Regardless, researchers have historically had trouble getting enough patients to enroll in cancer clinical trials, with about 40% of studies failing to reach patient enrollment goals.
These statistics point to fundamental limitations in the broader cancer trial infrastructure, says Joseph Unger, a biostatistician and health services researcher at the Fred Hutchinson Cancer Center in Seattle who studies research barriers and disparities in access to clinical trials. One of the top hurdles isn't patient willingness, but access, he says. Unger and colleagues, who published the meta-analysis of 13 studies, found that 55.6% of cancer patients do not have a clinical trial available for their cancer type and stage at the facilities where they're being treated. An additional 21.5% of patients did have a local clinical trial option but didn't qualify to participate because of exclusion criteria, such as having prior cancer treatments or other medical conditions.
"How do we bring the studies to the patients?" Unger asks. "The patients are there, they're waiting. We need to bring them the trials and make it easy for them."
Buscho had enrolled in a clinical trial in January 2020. The study was analyzing the effectiveness of immunotherapy along with a cancer vaccine. However, her cancer had spread to her brain while she was participating in the clinical trial, which made her ineligible to continue. After having brain surgery in May 2020 to remove the largest of the four brain tumors, followed by radiation in June to treat the three smaller ones, Buscho started looking for a new drug study. She quickly learned that amid a surge in COVID-19 cases, many local study sites were continuing ongoing studies but were closed to new patients.
After talking to every oncologist she knew, she eventually enrolled in a clinical trial in July 2020 at the University of California, Irvine, that was studying an oral medication targeting her tumor's KRAS mutation. The trial was 375 miles away from her home. In January 2021, she enrolled in a second study looking at the same drug in combination with another targeted medication. The pandemic accommodations made it easier for Buscho to enroll and complete the consent process to participate in the research. She used video technology to talk with investigators and electronically signed the necessary documents. After in-person visits to Irvine during the first six weeks for both studies, the mother of three school-aged children now typically only travels once every three weeks. She meets with study clinicians mostly by video in the weeks between. Buscho, whose cancer had already spread to her lungs by the time she was initially diagnosed, describes how her physician seems to keep her on the video appointments long enough to see "how I'm talking and do I seem breathless, things like that."
Before the pandemic, virtual patient visits were the exception. In a 2019 survey conducted by the American Cancer Society Cancer Action Network (ACS CAN), fewer than 2% of cancer patients and survivors reported using video technology for a cancer-related medical visit. A subsequent survey of 878 cancer patients and survivors conducted in late spring 2020 during the pandemic found that slightly more than half had a medical appointment that couldn't be conducted in person because of the pandemic restrictions. Of those patients, three-fourths were able to complete the appointment via telehealth, including 49% by video visits. Cancer physicians are learning that a lot can be discerned about a patient's health through the video screen, says Gary Doolittle, a medical oncologist who is the medical director for telemedicine and telehealth at the Masonic Cancer Alliance at the University of Kansas Medical Center in Kansas City, which like many cancer centers had to make an abrupt pandemic shift to treating more patients virtually.
"Patients will say, 'I feel fine,'" he says. "And you look at them and you can tell they're horribly fatigued. The look on their face is very helpful." Ongoing use of video technology could open future studies to more patients, such as those living in rural areas, he says.
Other clinical trial changes could enable study participants who are assigned the standard-of-care drug treatment, rather than the experimental treatment, to get care from their local cancer physicians, says Sara Tolaney, a breast oncologist at Boston's Dana-Farber Cancer Institute. "That is a huge imposition on the patient to make them come to the investigating site when it's the same drug that they could get locally," she says, noting that this approach only works in studies where the study design allows the patient to know which medication they are receiving. "I think the challenge is monitoring them. But we've learned that we can do that in part with telehealth and collecting records and checking their local labs for safety." She adds that patients would still need to periodically come in for a visit to be assessed.
Even before COVID-19 emerged, FDA officials were developing draft guidance to make studies more accessible to a broader and more diverse pool of patients by using technology to remotely monitor patients, an approach that's referred to as decentralized clinical trials. The FDA is scheduled to publish that guidance to drug companies and researchers by the end of 2021. In addition, the American Society of Clinical Oncology and the Friends of Cancer Research published a joint statement in 2017 calling for relaxing the medical criteria that can limit which patients are eligible for studies. One suggestion made in the statement is to open more trials to patients with brain metastases or a history of prior cancers.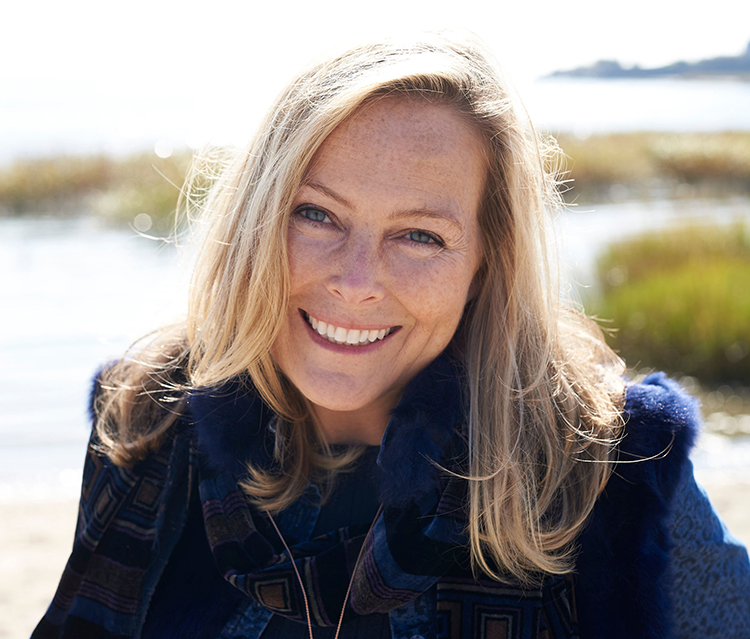 Lisa Laudico, a 55-year-old who lives in Westport, Connecticut, was unable to join the clinical trial that her physicians had recommended. Laudico's hormone-positive breast cancer had spread to her liver, and her physicians recommended trials that tested selective estrogen receptor degraders (SERDs). But Laudico had already completed four prior drug treatments, making her ineligible for the SERDs research. She scrambled to find another study, enrolling in an early phase study looking at a different drug in February 2021 at Memorial Sloan Kettering Cancer Center in New York City.
Laudico describes these treatment-related exclusion criteria as unfairly punitive. "You have to be as treatment-naïve as possible," she says, referring to patients who have received few or no treatments, "which is unrealistic when you're dealing with a metastatic patient who is just trying to stay alive."
Questions to Ask

Some clinical trials may offer flexibility.
If you are interested in participating in a study but don't live near a hospital or practice that offers a clinical trial, ask the research investigators at a trial site if accommodations can be made to allow you to participate, suggests Howard "Skip" Burris III, a Nashville hematologist-oncologist who chairs the board of directors for the American Society of Clinical Oncology and is the chief medical officer of the Sarah Cannon Research Institute in Nashville, Tennessee.
"Put out there that you're going to be willing to participate, but you need some flexibility," Burris says. For example, you may inquire about whether in-person visits are required throughout the study. Patients also can ask about financial help for travel-related costs such as hotel stays, Burris says.
Mark Fleury, a policy principal at the American Cancer Society Cancer Action Network, suggests that patients who need to travel to clinical trials inquire about getting blood work and imaging scans closer to home, or having some checkups using telemedicine. There may be room for negotiation, especially in regard to drug trials that are targeting rare mutations, says Fleury.
Future Uncertainties
Mooney notes that NCI officials are open to extending some of the temporary research accommodations for clinical trials. Giving one example, she describes how researchers will still have the option to mail oral medications to patients through at least the end of 2021. Federal guidance will determine which pandemic changes become more permanent, says Mark Fleury, a policy principal at ACS CAN. Research investigators also will need to determine whether they can manage the additional financial and logistical complexity that will arise, he says.
For example, consider the scenario of blood being drawn at multiple sites rather than the central research location, Fleury says. "Now if they're dealing with 15 different labs who may be performing that test for them, and all charging them different amounts, it introduces an operational complexity."
But if such patient-friendly measures attract more study participants, that could be one factor that would make the business case more attractive, Fleury says. "Especially in cancer, we're always hearing the refrain that trials are starving for patients. And obviously the faster you enroll [patients], the faster [a drug gets] to market." Still, if the new measures come at an extreme financial cost, then enrolling even more patients may not be enough, Fleury adds.
A survey conducted in late 2020 of 252 respondents from biopharmaceutical companies and others involved in the operation of clinical trials suggests these companies have had to pivot during the pandemic. In the survey, conducted for Oracle Health Sciences, three-fourths of respondents reported that pharmaceutical companies had sped up their adoption of decentralized methods for conducting trials. But 59% were concerned about the quality of patient monitoring and engagement, while 50% were worried about data reliability and quality in the studies.
For Buscho, telehealth has made continuing on the clinical trial easier, but her already difficult path has not been without additional strain. To participate in her first clinical trial, she had to rent a home to be close to the Irvine site for the first two weeks. Traveling back and forth and staying in an unfamiliar spot were not only financially and logistically challenging, but particularly worrisome given the risk of contracting COVID-19, she says. In July 2020, she launched an online fundraising campaign that netted $52,000, allowing the family to purchase a recreational vehicle so they could drive their housing accommodation close to the Irvine site for visits.
By early 2021, Buscho's treatment had shrunk the eight tumors in her lungs by 40%, allowing her physicians to use cryoablation, which employs an image-guided needle to destroy the cancerous tissue, in a series of treatments through May.
Buscho is haunted by the number of friends she has lost to cancer since the start of the pandemic—friends who, like her, had advanced-stage colorectal cancer with KRAS mutations. Many were unable to find a clinical trial that would have allowed them to try an experimental treatment like she did.
"The travel, it's very demanding and expensive," Buscho says. "I'm fortunate to be privileged enough to be able do that. And a lot of people didn't [have that same privilege]."
Strategies to make clinical trials more accessible to patients have been bandied around for years as an aspirational goal, says Fleury. The pandemic has "stretched people's muscles," he says. "We've figured things out. So, I think going forward, there's not going to be this refrain that it's too hard to do or not doable."
Cancer Today magazine is free to cancer patients, survivors and caregivers who live in the U.S. Subscribe here to receive four issues per year.