IN THE MONTHS AFTER PAUL KALANITHI'S DEATH on March 9, 2015, the newly widowed Lucy Kalanithi labored over writing the epilogue of her husband's memoir, When Breath Becomes Air. The book, which chronicles his experiences as a young neurosurgeon diagnosed with stage IV lung cancer, was published 10 months after Paul's death at age 37. It earned a spot on the New York Times best-seller list and was short-listed for the 2017 Pulitzer Prize for Biography or Autobiography.
Talk More About the Book

Through Sept. 22, Cancer Today will be discussing When Breath Becomes Air in our online book group, which will feature a Facebook Live discussion with Lucy Kalanithi.
When Breath Becomes Air follows Paul's quest to understand and come to terms with mortality—first as a doctor treating patients, and then as a patient facing an incurable cancer. Ultimately, the same question pervaded both roles: What makes life worth living? After his diagnosis in May 2013, the couple decided to have a child, knowing that Paul's death would be far more painful, but that their lives would be richer. Elizabeth Acadia "Cady," the Kalanithis' daughter, was born July 4, 2014.
Lucy Kalanithi's relationship with Paul and her grief continue to unfold. "I'm not in the same kind of pain, but just as far as feeling like I loved Paul, and Paul is my family. I still feel that same kind of commitment " … especially with the book, in supporting him," says Kalanithi, an internist and a clinical assistant professor of medicine at Stanford Medical School in California. "I feel compelled to carry forth these projects that we started together, Cady being the biggest one. Also, even in things like practicing medicine, our family relationships, friends—it all feels like the past stretches into the future with him, even though he's not here."
The book has also afforded 39-year-old Kalanithi, who lives in San Mateo, California, an opportunity to talk publicly about the importance of factoring in quality of life in end-of-life decisions. In November 2016, Kalanithi gave a TED Talk, during which she described the couple's work in completing an advance health care directive as "an act of love, like a wedding vow." Kalanithi spoke with Cancer Today about her grief and about how frank discussions in the face of death can be life-affirming.
Q: What is your advice for people who are going through what you went through and caring for someone who is sick?
A: Paul at one point told his parents, "I want everybody else to take care of Lucy, so Lucy can take care of me." This was super helpful. I felt like I really needed to do self-care, which for me was exercise, sleeping as much as possible—[even with] a newborn—meditation and just maintaining my own friendships. It's like there is an instinct [when caring for someone] to spend every day in the hospital. I think it's important to make sure that you're solid enough to be taking care of the person. I think getting set up with a palliative care team is also helpful. They fill in a lot of gaps. There are so many medical decisions, and they're good at forcing you to think about quality of life.
Q: Why is that important?
A: Weighing treatment decisions is hard. Is this third round of chemotherapy going to make it so bad that you can't travel—and it's not likely to work? Does going on a ventilator mean you will never return home? One trend that's happening now [in medicine] is to use all possible technology and medications. I think, at a certain point, those treatments might not help anymore. For Paul and me, this is something we talked about as physicians, but it's difficult to get at this idea more generally for people [without that professional experience]. This is often the first time people are thinking about this stuff or learning about their treatments. Then, patients and their families have traumatic experiences surrounding end-of-life care. When you work in medicine, you feel like you're witnessing an epidemic. But when it's just you [the average person] and your family, you have no idea that you're part of this bigger cultural narrative that's actually troublesome.
Q: What's the solution?
A: To me, I feel like it's embracing the idea of palliative care, which requires understanding that our bodies do fail over time. I think if medical culture were different, palliative care wouldn't be a separate field. The field grew to take care of people's symptoms in a better way than what was being done. I kind of think that if the medical system was flipped over and palliative care was the center of it, then we'd have more conversations [about ensuring good quality of life]. Some studies also show that people who use hospice and palliative care may actually live longer. You may be weakened by trying to do more treatments at a certain point.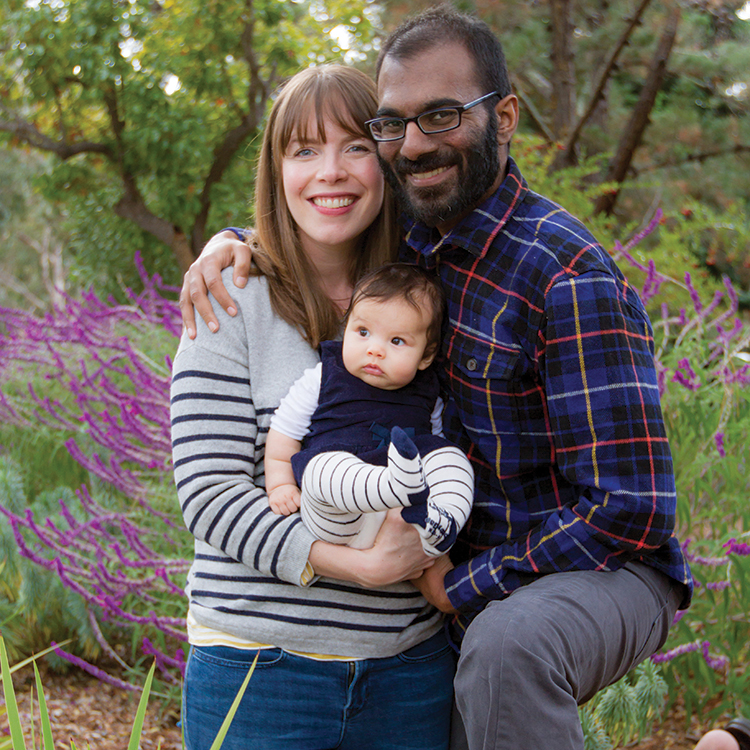 Q: What did talking with Paul about his wishes do for your relationship?
A: I felt much closer to Paul because we really talked about the illness and put that in context with all these other major decisions like writing a book or deciding to have Cady. I think that stuff can be so hard to talk about. In my experience, we all carry those fears, no matter what. To me, it was helpful to connect over those fears. There's this woman, Bonnie Addario, who runs the [Bonnie J. Addario] Lung Cancer Foundation out here. She gives the advice: Sit at your kitchen table and go around and have everybody say what they're most scared of. It could be, I'm scared of losing you, I'm scared of being in pain, or whatever. She says that if people do that, then they end up having conversations about taking care of each other. It's just hard to start.
Q: What's next for you?
A: My career as a physician has always been based in relationship to the patient—helping people seek health care that matches who they are. I think that [because of] what happened with our family, I have the opportunity now to really think about being a voice in cultural change in how we approach mortality, and the way that reflects into our health care treatment and broadly in end-of-life care in America.
Cancer Today magazine is free to cancer patients, survivors and caregivers who live in the U.S. Subscribe here to receive four issues per year.