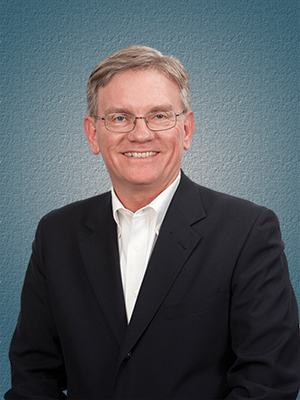 IN THE NEARLY SEVEN YEARS I've been executive editor of Cancer Today, I've been amazed and impressed by the eagerness of many cancer patients, survivors and caregivers to talk about their experiences. Maybe that's always been the case, but the development of patient advocacy groups and easy access to the internet have amplified these voices so they reach beyond family members, friends and the local community.
In this issue of Cancer Today, associate editor Bradley Jones writes about people affected by cancer who, for various reasons, want to record and share their thoughts, feelings and experiences. After Whitney Hayden's husband, Adam, was diagnosed with glioblastoma, an aggressive form of brain cancer, she started a blog to keep in touch with family members and friends. To Hayden's surprise, she discovered that people around the world were reading her blog entries and finding comfort in them. "Hearing from others in a similar situation has been one of the unexpected upsides of this," Hayden says. "I guess I didn't ever think about people reading [the blog] and reaching out and telling me their stories."
Reaching a wider audience was intentional for Roman Ruddick, 24, and Charlie Manzano, 20, who are transgender and were diagnosed with ovarian cancer and melanoma, respectively. The pair established the Transgender Cancer Patient Project to offer a forum online and in print for transgender people to express themselves without gatekeepers. "Trans people—and any person with a marginalized identity, including cancer patients—are the only people that can truly talk about their experiences from their perspectives," says Ruddick.
Every issue of Cancer Today features a profile of a cancer survivor who is active in cancer patient advocacy. In this issue, senior editor Marci A. Landsmann tells the story of Diane Nathaniel, diagnosed with colon cancer at age 44, who added patient advocate to a long list of responsibilities and commitments: school counselor, student, mother and leader in her local church. In the aftermath of her treatment, Nathaniel launched a nonprofit, Beat Stage 3, and has been active in efforts to expand Medicare coverage for colonoscopies. "Every time I am able to do an event, to speak about cancer or the value of a colonoscopy, it reminds me that I am alive to do it," she says.
With the growing popularity of nontraditional therapies such as acupuncture, tai chi, meditation, and botanical and nutritional supplements, it was inevitable that these methods would seep into cancer care. Stephen Ornes writes about integrative oncology, an effort to incorporate the best of these treatments—those backed by research—with conventional therapies like surgery, radiation and chemotherapy. For the most part, these nontraditional approaches are used to ease troubling symptoms. "A lot of these activities are about improving quality of life and coping with the distress that can come with a cancer diagnosis," says integrative oncologist Donald Abrams. The danger is when patients forgo standard treatments for nontraditional alternatives. Radiation oncologist Skyler Johnson led a study comparing patients who were treated conventionally with patients who chose alternative treatments and rejected conventional ones. He was blunt about the study's findings: "It was very clear that people should not be refusing conventional cancer care in favor of these unproven therapies. People making bad decisions had an increased risk of death."
A therapy that is new, but entirely conventional and backed by research, has led to seemingly complete and long-term remissions in some patients. CAR-T cell therapy, a form of immunotherapy in which the body's T cells are genetically modified to more effectively kill cancer cells, has been approved by the U.S. Food and Drug Administration to treat certain patients with leukemia and lymphoma. But Cancer Today contributor Kendall K. Morgan writes​ that CAR-T cell therapy has not been effective in treating patients with solid tumors. There are many reasons for that, but pediatric oncologist Nabil Ahmed is not discouraged. "These are hurdles, not obstacles," he says. "It should not stop our progress, but we need to have all of these [factors] accounted for."
Ahmed's optimism is encouraging: Research and treatment setbacks are hurdles, not obstacles. And while we all know people whose treatments have been ineffective, there is hope that research could lead to progress that could help them or a loved one.
Cancer Today magazine is free to cancer patients, survivors and caregivers who live in the U.S. Subscribe here to receive four issues per year.