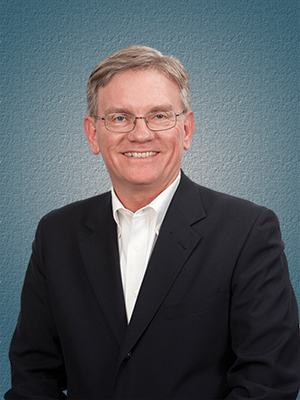 My brother Ed ​was diagnosed with lung cancer and emphysema in February 2016. Because I wasn't direc​tly involved in his care, I never found out the details of his diagnosis or exactly what his treatment was. I do know surgery wasn't an option to remove the tumor, and he received a handful of radiation treatments before he died two months later at age 67.
I had seen Ed at his home two weekends before his death. The gruff, plain-spoken plumber had stopped working temporarily—he owned his own business and his two sons had taken over the day-to-day responsibilities. He was in decent sp​irits and waiting for the next round of treatment. Ten days later, while I was waiting to hear Vice President Joe Biden speak on the last day of the American Association for Cancer Research (AACR) Annual Meeting 2016 in New Orleans, I received a text from Ed's wife telling me he had entered hospice. He died the next day, the same day the musician Prince died. (I can't think of a less likely pairing.)
I remember listening to Biden's speech, trying to focus on it and take notes to write a story​, while my brother was near death 1,200 miles away. Biden complained about "cancer politics" slowing down research, but he also described remarkable gains already made in immunotherapy, big data, team science and innovative approaches to cancer clinical trials. I remember noting to myself bitterly that none of these gains would benefit my brother. Then again, they hadn't benefited Biden's son Beau either. Beau Biden died of brain cancer in May 2015, an event that set the vice president on a course to launch a cancer "moonshot," with the goal of making a decade's worth of progress toward cancer cures in five years.
According to the AACR Cancer Progress Report 2017​, the five-year relative survival rate in the U.S. for all cancers combined rose from 49 percent in the mid-1970s to 69 percent in 2013, the last year for which data are available. That means nearly one-third of patients diagnosed with cancer live less than five years, and survival percentages vary widely depending on cancer type and stage at diagnosis.
But there is progress, and because of it, I've met wonderful people who are living remarkable lives after a cancer diagnosis and treatment: AnneMarie Ciccarella, Billy Foster, Mary Scroggins, Jim Williams​ and others whose stories have been told in Cancer Today.
In April, I'll attend the AACR Annual Meeting 2018 in Chicago, my sixth time at the showcase event of the AACR since I became Cancer Today's executive editor in 2013. (The AACR publishes Cancer Today.) At the meeting, I'll hear about the latest developments in cancer science that could lead to breakthrough treatments. We'll write about some of them on this website. To put a human face on the progress, I'll meet cancer survivors who have benefited from new treatments and have amazing stories to tell. Some of those stories may end up in future issues of Cancer Today.
The latest breakthroughs are too late to rewrite the stories of my brother Ed, Beau Biden and millions of others who have died of cancer. But they offer evidence for those facing the disease today that progress against it is real.​​
Cancer Today magazine is free to cancer patients, survivors and caregivers who live in the U.S. Subscribe here to receive four issues per year.