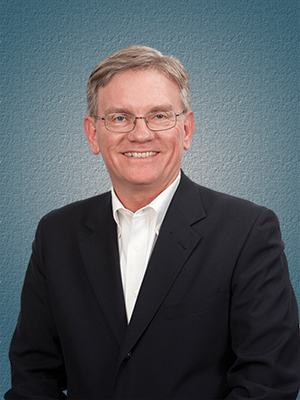 In the summer of 2008, the Pulitzer Prize-winning author John Updike began to experience breathing problems. At first the diagnosis was bronchitis, then pneumonia, and finally, in late 2008, lung cancer. Updike died on Jan. 27, 2009, at the age of 76. Cancer Today contributing editor Sue Rochman writes about Updike's extraordinary life and sadly typical death.
Updike's experience with lung cancer is typical because the illness is so common, and so deadly. The American Cancer Society (ACS) estimated that 221,200 Americans would be diagnosed with lung cancer in 2015, about 13 percent of all cancer diagnoses. But an estimated 158,040 Americans would die from the disease in 2015, according to the ACS, about 27 percent of all cancer deaths.
Updike was treated for his cancer with chemotherapy. Gregory A. Masters, a lung cancer specialist at Christiana Care's Helen F. Graham Cancer Center in Newark, Delaware, says the author might have had more treatment options if he had been diagnosed today.
"Instead of having everyone with stage IV lung cancer get the same chemotherapy, we now see if the patient has one or more of the specific gene alterations that allow us to use a targeted therapy," Masters told Rochman for her story. "If they do, we can give them a treatment that is more effective, less toxic and that will control the tumor for more time."
Other lung cancer treatment advancements since 2009 include video-assisted thoracic surgery, advanced radiation techniques, and immunotherapy drugs. And while precision medicine and immunotherapy get the lion's share of attention when the subject turns to progress in cancer treatments, another hopeful sign is the emergence of big data as a tool for doctors in diagnosing and treating the disease. Big data holds the promise of using the massive power of modern computers to collect, categorize and analyze patient information.
Contributing writer Stephen Ornes describes what could happen when access to big data becomes part of everyday cancer care: "Imagine … a patient diagnosed with a rare cancer at a rural hospital—matched with an oncologist who, having never treated this type of cancer, consults an online tool that identifies a treatment that helped similar patients with the same rare cancer."
The American Association for Cancer Research (AACR), which publishes Cancer Today, launched its own big data project, AACR Project GENIE, in November 2015. Medical oncologist and cancer researcher Charles Sawyers of Memorial Sloan Kettering Cancer Center in New York City is leading the project. He says the AACR hopes to have 100,000 records in the registry by 2020, up from more than 17,000 currently. Seven large cancer institutions have signed on for the project's first phase. Oncologist Mia Levy heads the AACR Project GENIE effort at Vanderbilt-Ingram Cancer Center in Nashville, Tennessee, and describes how data could be used: "I have this database full of patient data and a new patient sitting in front of me today," she told Ornes. "Is there a way to use that information to treat this patient I'm seeing right now? That's the broad vision, and the holy grail of treatment."
Every issue of Cancer Today describes advances in cancer medicine made by dedicated researchers. One of them is Jessica Winter, a chemical engineer whose lab developed "multidots," a type of tiny crystals that can reveal the presence of cancer. Winter's interest in cancer turned more personal when she was diagnosed with stage III breast cancer in 2011 at the age of 35.
Advances in cancer research, diagnosis and treatment are encouraging, but stubbornly high incidence and death rates for many types of cancer mean more work needs to be done. There is no lack of intelligence, creativity and commitment among the cancer researchers who do that work. What they need are robust, sustained and predictable levels of research funding, with the federal government taking the lead.
Cancer Today magazine is free to cancer patients, survivors and caregivers who live in the U.S. Subscribe here to receive four issues per year.