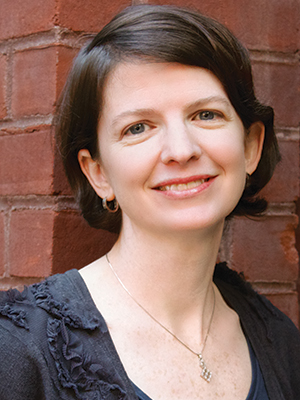 A little more than eight years ago, I arrived in Philadelphia at the American Association for Cancer Research (AACR) to start a new job as the deputy editor of its soon-to-be-launched patient magazine. It was a return to my roots: After leaving the area a decade earlier to live and work in several wonderful locations across the country, I was again back in the city of my birth.
Not only has my work at the AACR offered me a chance to reconnect with a place and people I love, it has given me the opportunity to dig deeply into the subject of cancer—a disease that greatly shaped my life following my mother's diagnosis in 1991. Most important, I have been able to share the information and insight I uncover with readers who are going through what my family went through years before.
For the last three and a half years, I have had the honor of leading the magazine as its executive editor, learning even more about our passionate readers. I also had the incredible opportunity to work with a team of dedicated and talented colleagues to completely redesign the AACR's first patient publication and to re-launch it as the magazine you are now reading: Cancer Today.
As readers of Cancer Today know, cancer research, treatment and survivorship are vastly different than in my mother's time. Cancer Today's editorial team works hard to report these advances for you. In this issue, for instance, you will find a comprehensive exploration of second-cancer risk among cancer survivors, a look at the pros and cons of proton therapy treatment, and new efforts to enroll more African-Americans in cancer clinical trials. You'll also find practical knowledge about hair loss, caregiving, healthy foods (eat your veggies! ) and how exercise can help kids recover from cancer or reduce a person's risk of developing the disease.
Along with providing authoritative information, we also aim to give you the inspiration to act on this knowledge, to become a better advocate for yourself or your loved one as you face this disease, and to eventually pay it forward. With that in mind, we share stories of hope and action, like that of Carlos De La Cuesta, a prostate cancer survivor who pushes embarrassment to the side to ensure that other men in his community receive unvarnished information about potential side effects of prostate cancer treatment.
My eagerness to share this information-packed issue with you also carries more than a twinge of sadness, as this will be my last editor's letter. I will be leaving Philadelphia and my post as executive editor to join my husband, a physician who has taken a position at an overseas hospital. This has not been an easy decision. However, I am not moving on from Cancer Today, as I will be continuing to contribute to the magazine as an editor-at-large.
I am turning this page over to Kevin McLaughlin, Cancer Today's new executive editor, who brings more than 30 years of editing and writing experience to his new role. I have had the pleasure of getting to know Kevin over the last two months, and there is no question that talented hands will be leading us forward, serving you well. Please join me in wishing Kevin a warm welcome!
Cancer Today magazine is free to cancer patients, survivors and caregivers who live in the U.S. Subscribe here to receive four issues per year.