In the midst of the COVID-19 pandemic ​​and heightened concerns about racial inequities, a symposium on health disparities was held June 23 at the American Association for Cancer Research (AACR) Virtual Annual Meeting II. (The AACR publishes Cancer Today.)
At the symposium, panelists made connections between higher rates of COVID-19 cases and deaths among Black and Latino Americans compared with non-Latino whi​te Americans, and similar, longstanding disparities in disease rates and treatment for cancer and other illnesses. The symposium was sponsored by Minorities in Cancer Research, a membership group within the AACR with nearly 4,000 members. ​
The COVID-19 pandemic "finally put a light on what we've known has been happening in this country and throughout the world for the better part of more than 100 years," said pulmonologist and cancer researcher Robert Winn, director of the Virginia Commonwealth University Massey Cancer Center in Richmond.
In Richmond, Winn said, COVID-19 deaths have disproportionately occurred among African Americans, who make up roughly 48% of the city's population, according to a U.S. Census Bureau estimate.
COVID-19 has made clear that social determinants of health have a major impact on how minority and underserved populations fare in a health crisis, Winn said. For example, social distancing is more difficult in heavily populated areas or when people are living in closely packed housing. Working from home is beneficial for the 80% of college graduates in the U.S. who can do so, Winn said, but not for the more than 70% of those with only a high school degree who cannot. Many of these workers are employed in public-facing settings such as grocery stores and are more likely to be exposed to others with the coronavirus. Additional determinants leading to disparities in health, Winn said, are high unemployment, poor schools, inferior living conditions, residential segregation and discrimination by police. ​
Surgical oncologist and researcher Lisa A. Newman said it was inevitable that Black and Latino people would suffer disproportionately from COVID-19, given inequities in the provision of health care in the U.S. based on race and ethnicity. Newman is chief of the Breast Surgery Section and director of the Interdisciplinary Breast Disease Program at Weill Cornell Medicine-New York Presbyterian Hospital in New York City.
"We've now added yet another disease to the lengthy list of conditions for which minority populations such as African Americans and Hispanic-Latina Americans are disproportionately affected," she said, a list that includes cancer, diabetes, hypertension, asthma, obesity, cardiovascular and cerebrovascular disease, and venous thromboembolism.
Newman reported figures from New York City, where COVID-19 incidence and mortality rates for African Americans and Latinos were significantly higher than those for whites and Asian Americans. For example, the rates of known mortality from COVID-19 per 100,000 people in New York City were 92.3 and 74.3 for African Americans and Latinos, respectively, as of April 16. For whites and Asian Americans, the numbers were 45.2 and 34.5 per 100,000, respectively.
Newman also compared risk factors for COVID-19 and breast cancer in minority groups and found some similarities, including reliance on overstretched public hospitals; obesity, asthma and other pre-existing conditions; and for Blacks, genetic factors related to African ancestry. Among the risk factors for COVID-19, but not breast cancer, are residing in crowded housing that makes social distancing difficult, relying on public transportation, living in multigenerational households and working in hospitals and other settings with exposure to those infected with the coronavirus. Risk factors for breast cancer aggravated by COVID-19 include a hiatus in breast cancer screening due to the focus on treating COVID-19 and loss of jobs and health insurance at higher rates among those in minority communities. ​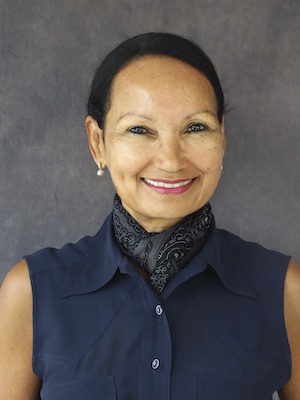 Amelie G. Ramirez, a health disparities researcher and director of the Institute for Health Promotion Research at University of Texas Health San Antonio, cited similar health disparities for Latinos in the U.S., and for many of the same reasons. Ramirez is also director of Salud America!, which promotes Latino health equity by providing culturally appropriate health information.
According to Ramirez, in Washington state, Latinos represent 13% of the population and 38% of COVID-19 cases. Similarly, in Utah, Latinos make up 14% of the population and 39% of COVID-19 cases. Finally, in Florida, Latinos are 26% of the population but represent 46% of the COVID-19 deaths.
Risk factors contributing to these high rates of COVID-19 deaths among Latinos are similar to those for other minority groups: loss of health insurance, inability to work from home (only 16% of Latinos can do so), poverty, inability to engage in social distancing due to living in multigenerational families and, when employed, having jobs that require interaction with the public. ​
Francis Chinegwundoh, a urological surgeon and prostate cancer researcher at Barts Health NHS Trust in London, offered similar perspectives from the U.K.​ Social determinants related to structural racism, he said, such as overcrowded conditions and living in multifamily households and deprived neighborhoods, all contribute to higher COVID-19 rates in Black, Asian and minority ethnic (BAME) communities. For example, Black people in England and Wales are nearly two times likelier to die from COVID-19 than white people. Bangladeshi and Pakistani people in England and Wales are also at elevated risk of dying from COVID-19.
Chinegwundoh focused on health care workers and COVID-19, reporting that while 20% of National Health Service workers come from BAME communities, a small survey of deaths from COVID-19 early in the pandemic revealed that 61% of the health care workforce deaths came from these communities, and 16 of 18 doctors who died of COVID-19 came from the BAME population.
COVID-19 has had an impact on cancer care throughout the U.K., Chinegwundoh said. Patients are less likely to see their family doctors, diagnostic capacity is reduced for conditions other than COVID-19, cancer screening programs are paused, and recruiting for clinical trials has stopped. Surgeries are being delayed, and radiation and chemotherapy regimens are being modified or reduced, he said, due to the coronavirus. ​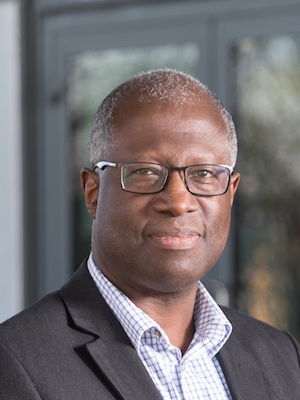 Panelist Delores L. McQuinn, a Baptist minister and member of the Virginia House of Delegates, who represents parts of Richmond and surrounding communities, is a breast cancer survivor who recovered from a COVID-19 infection that also struck her daughter and husband.
"Cancer devasted me and my family. COVID-19 has ravaged the community at large," said McQuinn.
"COVID-19 follows the history of racism in this country," she added. "It will expose the inequities we experience across the minority community."​
Cancer Today magazine is free to cancer patients, survivors and caregivers who live in the U.S. Subscribe here to receive four issues per year.