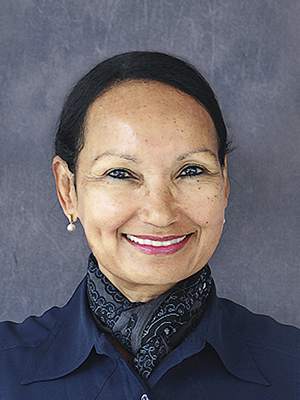 AS CHAIR OF THE STEERING COMMITTEE for the AACR Cancer Disparities Progress Report 2022: Achieving the Bold Vision of Health Equity for Racial and Ethnic Minorities and Other Underserved Populations, released in June, I had the honor of working with a team of brilliant investigators to develop a report that explores the causes of cancer disparities, documents their adverse impact on our overall cancer research agenda, and identifies concrete steps to overcome them.
Cancer disparities are harmful, preventable differences in cancer incidence, prevalence, mortality and survival. As stewards of public health, the oncology clinical and research community advocates for actions to eliminate cancer disparities. Achieving cancer health equity will reduce pain and suffering from cancer in vulnerable individuals, and it will also bring us closer to the ultimate goal of eradicating cancer as a life-threatening disease. We have made considerable progress against cancer, with overall cancer incidence and mortality declining steadily across all population groups and decreasing differences in cancer burden between racial and ethnic minority populations. Despite these encouraging trends, disparities persist across the cancer continuum of risk assessment, prevention, diagnosis, treatment, survivorship and research. These gaps represent barriers to our efforts to comprehensively understand and conquer the disease.
The report details the continued disproportionate burden of certain cancer types for racial and ethnic minorities and other medically underserved populations. The report also provides context regarding the relationship between cancer incidence and outcomes based on social determinants of health. These include the conditions where people live, work, socialize and age, and how those factors contribute to cancer disparities. In addition, the report explains how people living under persistent poverty or in rural areas continue to face serious structural barriers and systemic inequities in their access to quality health care. It also addresses the need for research regarding the cancer burden and treatment needs of the LGBTQ community. Finally, the report provides a Call to Action for policymakers to eliminate these inequities.
The report also emphasizes the importance of understanding the survivorship experience. Individuals from medically underserved populations suffer from a disproportionate burden of adverse late effects of cancer diagnosis and treatment. The financial strain of cancer management contributes substantially to these types of disparities. Out-of-pocket costs for cancer care are higher than those for any other illness and can result in patients deciding to skip medications or follow-up visits or take on debt. Expanding access to quality, affordable health care, including through Medicaid expansion, would make significant improvements in reducing the financial toxicity of cancer.
The AACR Cancer Disparities Progress Report 2022 provides a comprehensive list of action items for policymakers and stakeholders to reduce cancer disparities. For example, the Call to Action calls for greater diversity in the cancer research and clinical workforce, which will enhance the quality of care and strengthen trust in the medical system. The Call to Action also advocates for new and creative requirements in clinical trial design that will increase diversity through community engagement. We petition for the collection and analysis of cancer-related, disaggregated data on racial and ethnic identity, and we emphasize the need to strengthen support for safety net hospitals that deliver cancer care to socioeconomically disadvantaged individuals.
To accomplish these goals, federal investments in cancer research and prevention must be fully funded. The report calls for robust, sustained and predictable funding increases for federal agencies such as the National Institutes of Health, the National Cancer Institute and the Centers for Disease Control and Prevention that support cancer research and prevention and awareness initiatives.
The AACR will continue to advocate for cancer equity, which will improve outcomes for everyone. To learn more, please visit cancerprogressreport.aacr.org/disparities.
Cancer Today magazine is free to cancer patients, survivors and caregivers who live in the U.S. Subscribe here to receive four issues per year.