WHEN MANNY GARCIA, 30, RECEIVED A DIAGNOSIS of a rare type of stage IV pancreatic cancer (a high-grade neuroendocrine cancer with metastasis) in 2019, he couldn't believe it. There was no family history of cancer in his family. Most shockingly, the Miami resident was just 26 years old. The median age for a pancreatic cancer diagnosis is 70 years old, according to the National Cancer Institute, and most cases are diagnosed after 65.
Following the diagnosis, Garcia's medical team was not sure what to do next. "The conversation when I was in the hospital was [that] they couldn't decide whether to put me to the chemo floor to give me some type of treatment or just put me right into hospice because I was right at the end of the line," he says. "The oncology team didn't even want to see me at first. The issue was [that] the only chance I had was to give me chemo, but because my body was shutting down, just giving the chemo could kill me."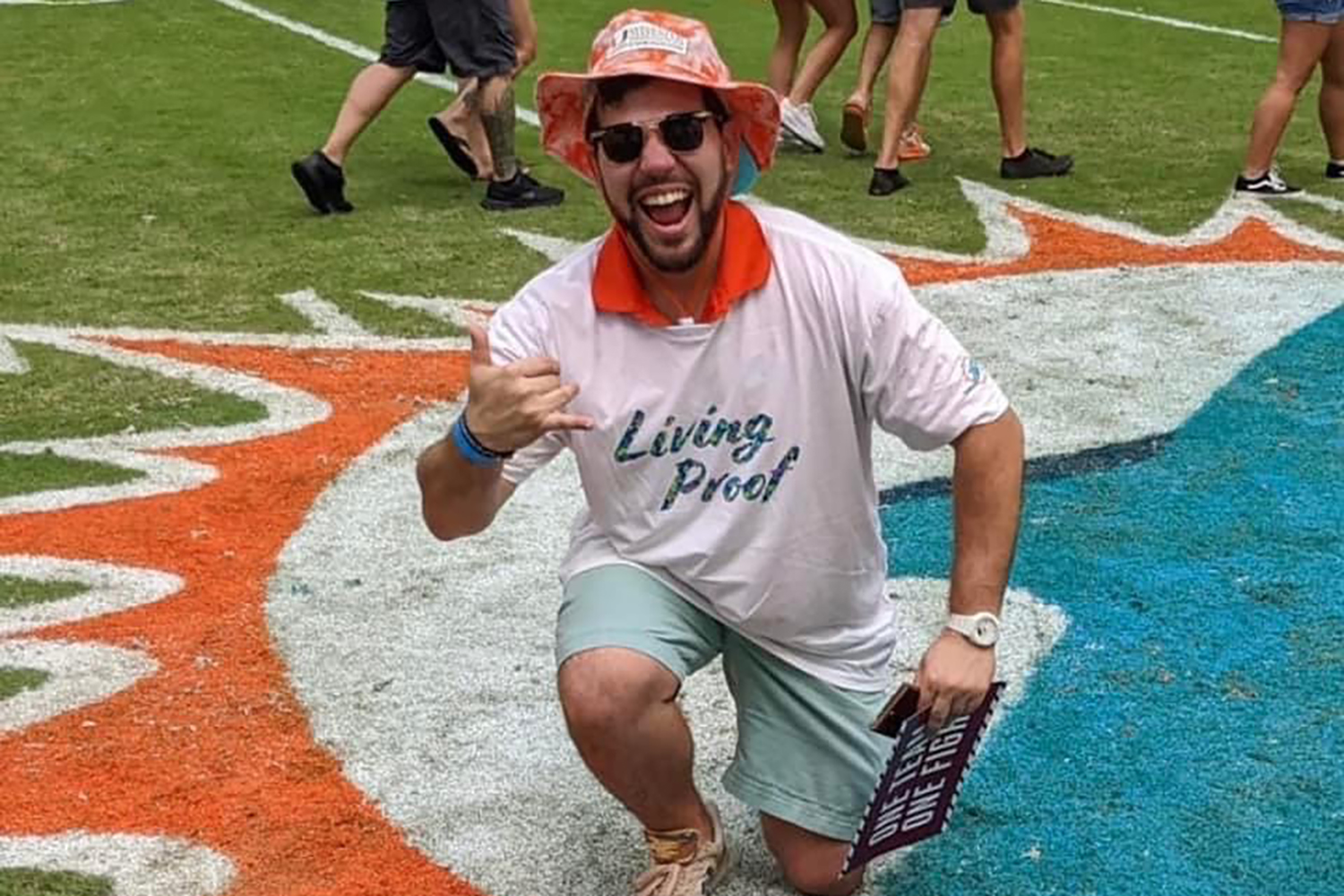 Through a work colleague, Garcia made a fortuitous connection with medical oncologist Peter Hosein, the associate director for clinical research at the Sylvester Pancreatic Cancer Research Institute at the University of Miami Miller School of Medicine. After reviewing Garcia's case, Hosein thought he might be able to help him. "Because it's my area of specialty and interest and based on his age and the fact that he was treatment-naive [because he had not received any treatment yet], I thought that we could help him," Hosein says.
Hosein started Garcia on a chemotherapy treatment that was about 25% of the typical dose, hoping it wouldn't shut down Garcia's liver and the cancer would respond. Within a couple of hours, liver function tests indicated that the cancer was responding to the chemotherapy, so Hosein continued the treatment for approximately three months.
While the treatment results with chemotherapy were encouraging, chemo was unlikely to cure the cancer, Hosein says. He spoke with Garcia about trying an experimental immunotherapy treatment using Opdivo (nivolumab) and Yervoy (ipilimumab).
"I told him, if we keep going with the chemo, you probably will have more side effects, and we probably will get a little bit further but not much further," Hosein says. "But if we try to consolidate on the response to the chemo now by adding immunotherapy, we could see a home-run type of response, which is what we ended up having, right?"
Today, Garcia is in remission and shares his story to inspire others going through the same situation.
"The big takeaway is no matter how hopeless something looks, it can be overcome with the right support system," Garcia says. He is vocal about the benefits he experienced from immunotherapy and encourages other advanced cancer patients to consider the option if it's available. "It's a lot easier, it's a lot more manageable than chemo," he says.
Garcia is now working with the Seena Magowitz Foundation, an organization dedicated to raising awareness of pancreatic cancer and funding pancreatic cancer research.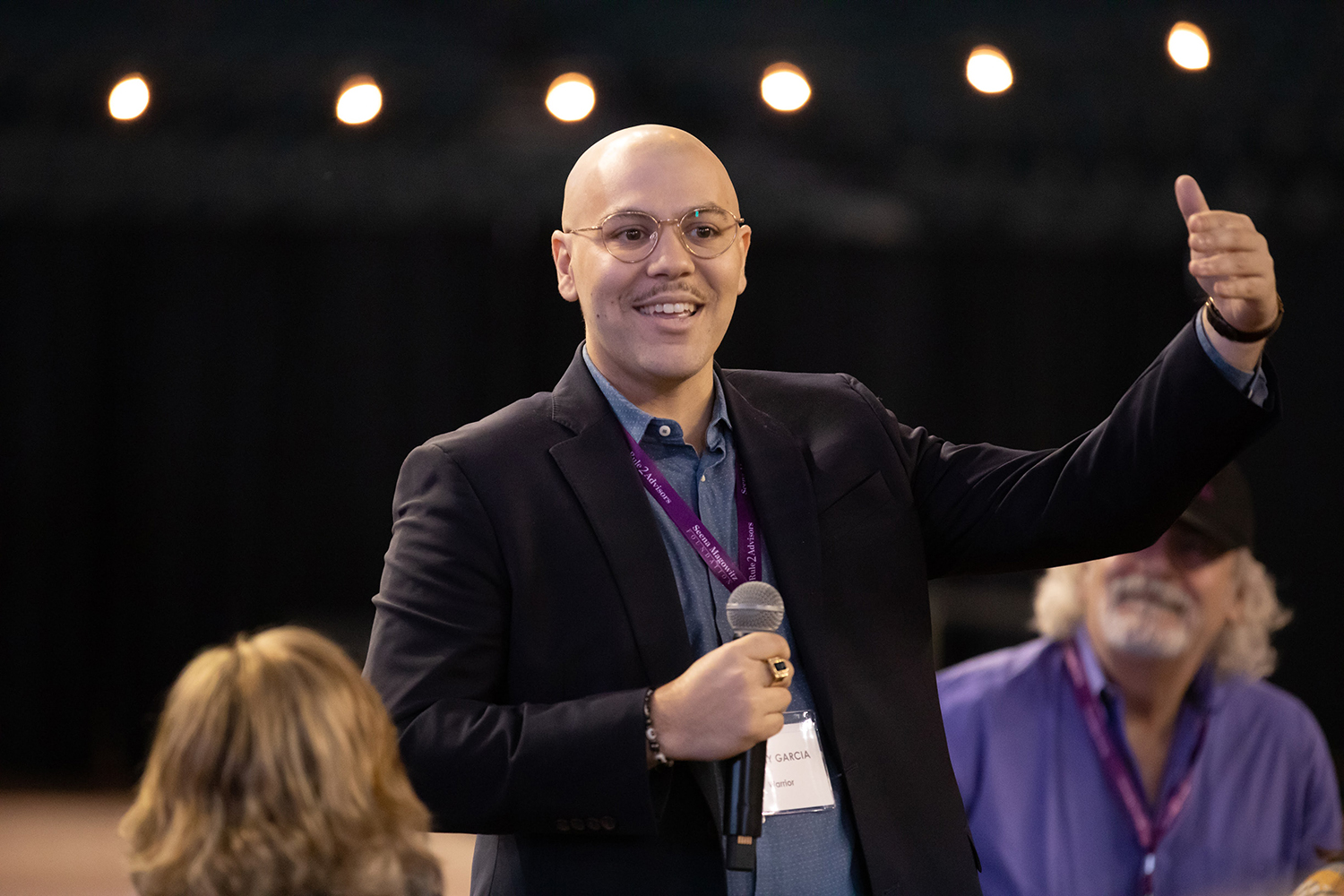 "When somebody at Manny's age gets diagnosed with pancreatic cancer, it is a startle," says Roger Magowitz, founder and CEO of the Seena Magowitz Foundation. "This is the essence of why the Seena Magowitz Foundation exists—to fund clinical trials and act as a catalyst for these miracles. Manny is a prime example that a pancreatic cancer diagnosis does not have to be a death sentence. Having Manny as an ambassador for this disease showcases hope."
Garcia wants others to know they are not alone in their cancer journey. "It brings me relief to my soul when I hear other patients complaining about stuff that I used to complain about," he says about working with others in treatment. "It's like, 'Yeah, bro. I've been there.' Having the support system of other people that are dealing with your very particular rare kind of cancer is so huge."
Cancer Today magazine is free to cancer patients, survivors and caregivers who live in the U.S. Subscribe here to receive four issues per year.