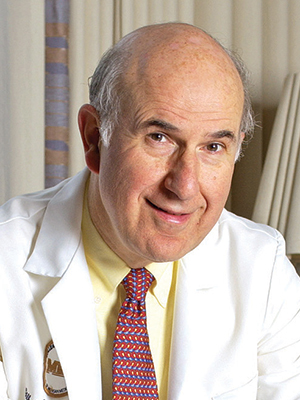 Chiara D'Agostino was diagnosed with stage III triple negative breast cancer one month after she was approved for insurance coverage under the Affordable Care Act (ACA). She had just finished a graduate degree program and had not yet found a job. She credits the ACA with saving her life and allowing her to avoid bankruptcy.
D'Agostino shared her story at a special session on ACA protections for cancer patients at the American Association for Cancer Research (AACR) Annual Meeting 2017. (The AACR publishes Cancer Today.) At this session and others, cancer patients and their families have described how they have benefited from key provisions of the ACA, such as measures that prohibit coverage caps and support participation in clinical trials. Any future reform of our nation's health care system, whether through legislation or executive action, should include such protections for all Americans. 
An estimated 27 percent of adults in the United States under age 65 have pre-existing conditions. There are 15.5 million cancer survivors of all ages in the U.S. Many of these cancer survivors would have been denied coverage prior to the ACA. In fact, before the ACA, some insurers maintained a list of drugs, including cancer medications, that would trigger denial of insurance to anyone who was taking them or who had taken them in the past. This left many cancer survivors without coverage and made their health insurance virtually worthless. The ACA restored coverage to these patients.
Medicaid, which was substantially expanded under the ACA, provides low-income Americans with quality, affordable and comprehensive health care, making it a critical safety net for many cancer patients and survivors. In 2013, according to the National Program of Cancer Registries, 32 percent of pediatric cancer patients were covered by Medicaid at the time of diagnosis. In 2015, about 1.5 million Americans from 18 to 64 with a history of cancer relied on Medicaid. Any cuts to Medicaid would cause a significant negative impact on the health of poor Americans—many of whom face disparities in cancer outcomes. Cuts would also negatively affect many middle-class Americans who lost their incomes and face high costs due to cancer diagnoses.
Another important ACA provision is the prohibition on annual or lifetime limits for coverage. Prior to the ACA, 105 million Americans were enrolled in health plans that included lifetime or annual limits on health benefits. These limits posed a tremendous hurdle for cancer patients, whose cumulative treatment costs often exceeded the caps. Any new health care plan should maintain the ACA prohibition on such coverage caps.
Many of the 10 Essential Benefits mandated under the ACA are vital for preventing cancers and detecting them at earlier stages, when they are more treatable at a lower cost. Access to services such as cancer-preventing immunizations, tobacco cessation programs, and colorectal, lung, breast, cervical and skin cancer screenings, all included in the 10 Essential Benefits, are instrumental in reducing the chance of developing or dying from cancer.
Finally, our health care system must support patient enrollment in clinical trials to bring the benefits of our nation's investment in research to patients in need. Policies that require insurers to cover the routine costs to patients of an approved clinical trial (such as office visits, lab tests and supportive care drugs) will encourage more patient participation and enhance rapid translation of science into new therapies for patient benefit.
Access to comprehensive health insurance is important to all Americans, including the 1.7 million who will be diagnosed with cancers in 2017. The AACR stands ready to work with Congress on ensuring that vital protections for cancer patients and survivors are included in efforts to replace or revise the ACA.
Cancer Today magazine is free to cancer patients, survivors and caregivers who live in the U.S. Subscribe here to receive four issues per year.