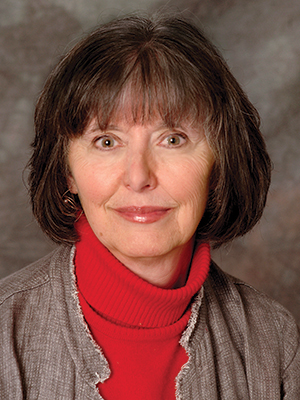 LITTLE​ IN LIFE IS MORE DIFFICULT than being the parent of a child with a serious illness like cancer. Everything about child development in general and your child specifically applies as you think about helping her now.​
It is safe to assume a child will experience some regression during a serious illness: A precocious 12-year-old may have needs closer to those of a healthy 10-year-old than to those of the near-adolescent she seemed to be before diagnosis. Very young children, under 2 or so, won't remember this episode of life, so it can be easier to focus on their immediate physical and emotional needs. Children older than 7 generally have more fears about their disease and about pain, side effects, and even death. These kids will want to hear directly from their doctors and nurses about what is going on, what treatment will be like, and how they will be feeling.
If you are in this challenging situation and are searching for ways to support your child, a few straightforward guidelines can help ease the way.
1) Give your child honest, age-appropriate information and explanations about what is happening, and use real words ("cancer" rather than a "boo-boo"). Matter-of-fact word choices will minimize the anxiety your child may associate with forbidden language.​
​2) Your child will take his cues from you, so try hard to stay positive when you're around him, an​d reserve your distress for adult times.
Help At Your Fingertips​​
There are many organizations and websites that you may find helpful. Put "Support for children with cancer" in your search engine and see what comes up. The website of the National Cancer Institute is packed with helpful information. Organizations like the Make-a-Wish Foundation​ fund special trips or activities for children with a serious illness. The Kids​ Cancer Ne​twork​ has creative activities, newsletters, ways to connect with others, and many other helpful reso​urces.
3) Be clear that this illness is not a punishment for anything your child has thought or done. Reassure her that you will be with her as she goes through whatever lies ahead.
4) When your child is present, avoid conversations with your child's doctors that exclude him.
5) Kids want to be like their peers and want their lives to be as normal as possible. Your child will probably be upset about what she is missing. Make efforts to keep her connected with friends, school and activities. Even if she can't play soccer this season, she may be able to attend some games and team functions. Be sure to prep the coach about her current situation and what to expect.
6) Most teachers have had experience with children facing a serious illness. Keep your child's teacher informed, and ask her about the best way to share information with classmates. Many pediatric cancer centers have staff to talk with school personnel and help them prepare for your child's visits or return to school. Ask the nurse or social worker if such services are available.
7) Don't assume that you know what your child wants or needs. Ask if she wants to wear a hat or a wig. Ask if he wants to go to a play date.
8) Spoil her a little.
9) Devote yourself to these goals. And remember: Your best tools are your normal parenting skills, dialed up.
Cancer Today magazine is free to cancer patients, survivors and caregivers who live in the U.S. Subscribe here to receive four issues per year.