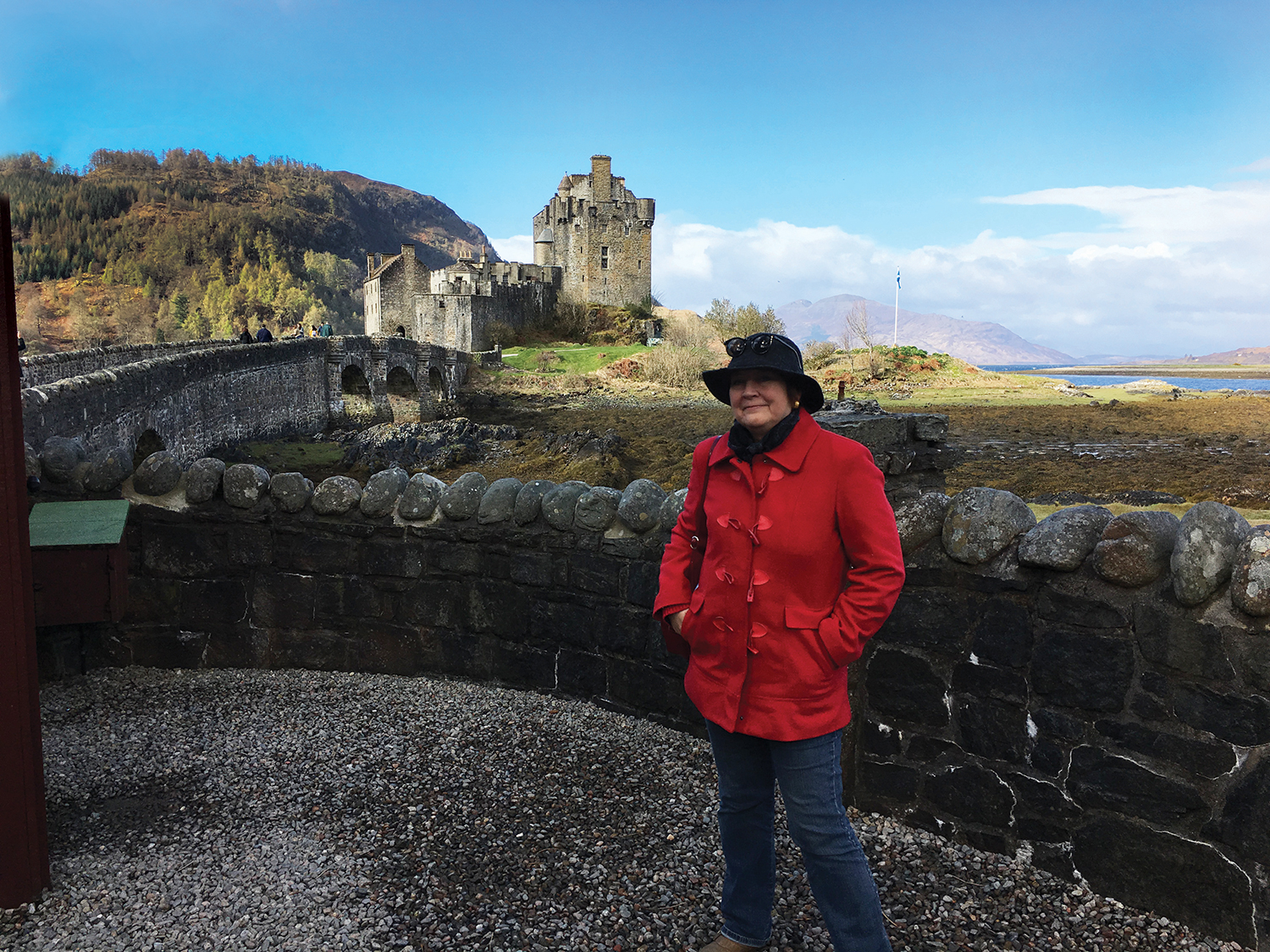 Darla Moore
Bellefontaine, Ohio
Stage III breast cancer at age 51 in 2014
Today: Moore owns a travel business that organizes group tours. In April 2016, she traveled abroad for the first time since her cancer diagnosis, making a stop at Eilean Donan Castle in Scotland (pictured here). A former middle school English teacher, Moore started her company in 2012 after realizing she had been planning class trips and travel itineraries for civic organizations she'd been involved with for years. During her cancer treatment, Moore used humor as an emotional outlet. "My way of dealing with stress was to tell a funny story," she says, recalling laughing with her two sons, both in their 20s, about the absurdities of life as a patient. She captured these sentiments in drawings and compiled them in a short book titled The Funny Thing About Breast Cancer. Moore is currently working on an adult coloring book for breast cancer patients. When she's not traveling or drawing, she volunteers at local arts and culture festivals.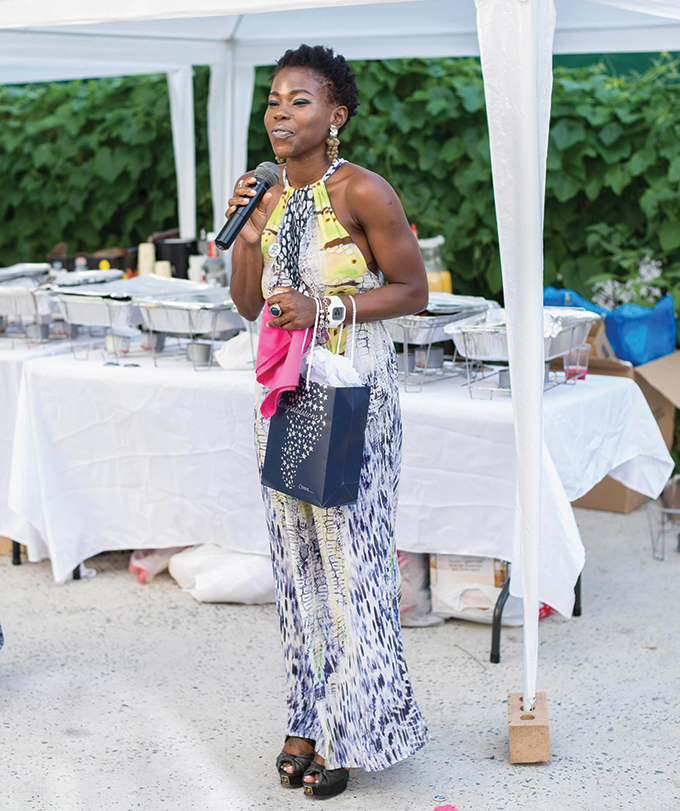 Janiela Roachford
Brooklyn, New York
Stage II adenoid cystic carcinoma at age 30 in 2015
Today: Roachford, who was born on the island of St. Vincent, keeps busy by managing a Caribbean restaurant in Brooklyn, working on a degree in hospitality management and spending time with her daughters, ages 14 and 7. She also blogs and speaks about her experiences with cancer—including her surgery to remove the tumor from her jaw, radiation and her struggles with a prosthesis that allows her to speak, eat and drink. "I've been a private person all my life," says Roachford, who didn't initially realize that her blog posts were automatically being shared on her Facebook page. She received such positive responses to her honest posts that she continued to update her blog. "I decided to keep writing," she says.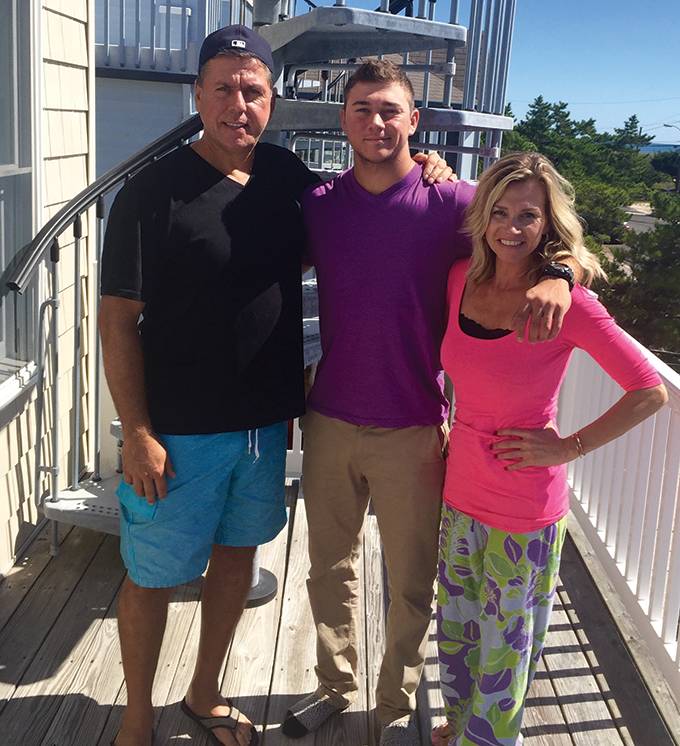 Roseanne Venturino
Staten Island, New York
Stage IIIC colon cancer at age 49 in 2014, Stage IV colon cancer at age 50 in 2015
Today: A fitness instructor and personal trainer for more than 10 years, Venturino enjoys being active and is finishing a book of inspirational quotes. Exercise "helped me tremendously through my losses and disappointments in life," she says. Despite being advised that maintaining her physically taxing career while undergoing treatment for metastatic cancer would be difficult, Venturino continues to see clients in between chemotherapy sessions. She says that exercise has helped her both mentally and physically since her 2014 diagnosis. She also relishes trips to the beach with her husband and son (pictured with her here) and two daughters. "I try to maintain a strong, positive attitude," she says.
Cancer Today magazine is free to cancer patients, survivors and caregivers who live in the U.S. Subscribe here to receive four issues per year.