Cancer packs a wallop. It can take years for some survivors to bounce back from the blow. Depression often gets the blame, backed by a slew of studies documenting a spike in it after a diagnosis. But a new research review suggests that anxiety actually takes a bigger toll on survivors—and their spouses.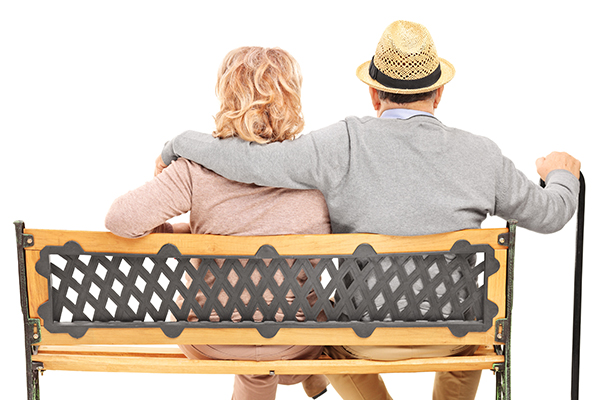 The analysis of data collected from 26 previous studies, published in July 2013 in the Lancet Oncology, found that survivors who were at least two years post-diagnosis had nearly the same rate of depression as people without cancer: 11.6 percent for survivors compared with 10.2 percent for healthy people. Anxiety, however, plagued nearly 18 percent of survivors compared with about 14 percent of the general population. Survivors a decade or more since diagnosis had an especially high rate of anxiety.
"Whereas depression diminishes, anxiety remains high long after cancer has been treated, and often goes undetected," says Alex Mitchell, a psychiatrist specializing in psycho-oncology at the University of Leicester in England, who led the study.
Spouses may be even worse off. When the researchers reviewed the five studies that looked at anxiety in both survivors and their spouses, they found that it lingered in 28 percent of survivors but in 40 percent of their spouses, although the difference was not great enough to reach statistical significance.
Reduce Your Anxiety
Take measures to manage these emotions.
Experts offer these anxiety-reducing tips for survivors, spouses and other caregivers:
Join a face-to-face or an online support group. Share your feelings and get advice on coping strategies.
Distract yourself when you start feeling anxious. Call or meet up with a friend, read a book, garden or do something else that relaxes you.
Talk with a mental health professional about techniques to manage anxiety. Options include mindfulness meditation and cognitive behavioral therapy. The latter is a method that teaches you to restructure negative thinking.
Talk with your doctor about anti-anxiety medicines if severe anxiety impedes day-to-day functioning.
Extensive research on depression has primed oncologists to be on the lookout for its symptoms during cancer treatment. But as survivors rack up years of being cancer-free, doctors may not be as focused on signs of distress or anxiety. To better meet patients' needs, the National Comprehensive Cancer Network, an alliance of the nation's top cancer centers, released survivorship guidelines in March 2013 that call on oncologists and primary care providers to screen patients for anxiety. The guidelines, however, don't address anxiety in spouses and other caregivers.
When doctors think of survivorship, they think of the patient, says Michelle Riba, director of the PsychOncology Program at the University of Michigan Comprehensive Cancer Center in Ann Arbor. "So the question now is, how do we incorporate caregivers into survivorship?"
Although the new study was not able to look at why anxiety persists, Riba says she has found that the problem can often be traced to unrelenting worry that the cancer will return. "It's very hard to live one's life if you're waiting for the next shoe to drop," she says.
Cancer Today magazine is free to cancer patients, survivors and caregivers who live in the U.S. Subscribe here to receive four issues per year.