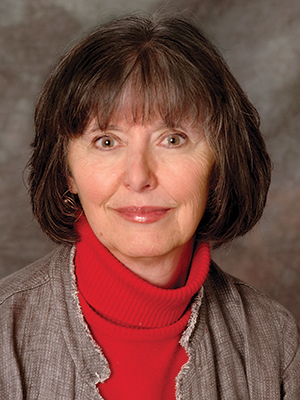 "YOU HAVE CANCER." Immediately after hearing those words, people tend to worry first about mortality, followed quickly by their families and then their jobs. No matter what kind of work you do, a cancer diagnosis and treatment will affect your responsibilities and routines.
You may be wondering how to tell your employer you have cancer, or whether you can work during treatment. Or you may be worried about managing your return to work following therapy. One helpful resource is the website Cancer and Careers.
Also, consider these suggestions:
1) After diagnosis, one of your first moves should be to speak with your manager or human resources department to understand your options and benefits. You are fortunate if you have sick time, and even more fortunate if you also have short- and long-term disability policies. Learn about the Family and Medical Leave Act and how it protects you and your job.
2) If you are concerned about loss of income, talk to an oncology social worker at your hospital or your doctor's office. She will know about local, state or federal assistance that may be available. This is not a moment to be hesitant to ask for help.
3) Decide whether you can physically and emotionally work, full- or part-time, during your planned treatment. Your doctor cannot fully predict how you will react to treatment, so delay this decision until you have had surgery or completed the first cycle of chemotherapy, if possible.
4) Continuing to work may help normalize your life and your feelings. It is not always helpful to be a full-time cancer patient. But consider your type of work: If your job is physically demanding, requires a lot of travel or exposes you to many potentially ill people (for instance, at a day care facility or school), it will be harder to stay on the job.
5) If working part-time is possible, consider scheduling shorter days rather than fewer days.
6) Decide how public you want to be about your diagnosis. It is difficult to disguise a bald head and frequent absences, so honesty is usually the best and easiest policy. You may consider asking your manager or a few colleagues to spread the word for you.
7) Be clear about your wishes: Do you want people to ask you about your illness or do you want to be the one to bring it up? Do you want to try to keep cancer conversations out of your workplace, or are you supported and comforted by those discussions?
8) As treatment goes on, you may become increasingly fatigued or have more trouble with concentration linked to "chemobrain." It is sometimes necessary to revisit your work decisions and make changes as needed.
9) If you are returning to work after time away for treatment, think about a short lunch or coffee visit the week before you return.
10) Talk with a few close coworkers about any limits you anticipate in doing your work. They will be more understanding if you reassure them that, as soon as possible, you will resume your usual pace.
Last, remember that work is surely important, but your health is even more important. What's best for your health should guide your decisions.
Cancer Today magazine is free to cancer patients, survivors and caregivers who live in the U.S. Subscribe here to receive four issues per year.