How can I find a support group for cancer survivors? What should I know before joining?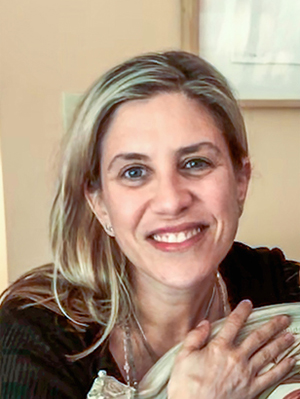 LEORA LOWENTHAL: If you are still in treatment or seeing your care team regularly, begin by speaking with your doctor, nurse, social worker, resource specialist or patient navigator. Many hospitals and cancer centers offer support groups, and your providers often will know of local support resources to recommend.
If you prefer to look within the broader cancer care community, multiple organizations offer an assortment of support groups and related services, resource databases, and staff to help you. Some larger national organizations that may be helpful starting points include the American Cancer Society, Cancer Support Community, CancerCare, the National Cancer Institute and the National Organization for Rare Disorders. They also can help direct you to organizations focused on your diagnosis or specific concern.
There are many kinds of groups for cancer survivors. As you start your search, consider some of the following questions.
What are you hoping to get out of attending a group? How do you think it could be a positive, helpful experience? What worries you about attending a group? Do you want to attend a group solely focused on social and emotional support or a group that includes activities and educational lectures?
Consider whether you want a peer-led group or one facilitated by a professional, as well as the type of people you would like to meet with. What do you hope to have in common with other group members? For example, many groups are organized around shared experiences such as diagnosis, stage, age or cultural background. Others may be open to all survivors, as well as caregivers.
What format would you find most comfortable? For example, groups may meet in person, by video, by telephone, in an online chat or via a message board.
Think about how frequently and for how long you want to attend meetings. For example, you may want to attend a time-limited group that meets weekly for a certain number of sessions, or you may want to find a monthly group that is more open-ended.
And two important notes I always share: There's no one "right" group, and it may take some time to find what is best for you. Groups are not the answer for everyone, and there are many other ways to find support and community.
I've come to appreciate groups in all their varied forms. Cancer can be a difficult, isolating and lonely experience, and the pandemic only heightened that for survivors and their loved ones. Groups often provide mutual support, shared wisdom and community, all of which can be positive additions to our lives. And whether you choose to explore groups or any other form of support, please take a moment to appreciate yourself for contemplating and prioritizing self-care.
FIND SUPPORT // The American Cancer Society has a 24-hour cancer helpline and fosters online connections among survivors. // CancerCare offers online counselors, virtual support groups and education workshops.
Cancer Today magazine is free to cancer patients, survivors and caregivers who live in the U.S. Subscribe here to receive four issues per year.