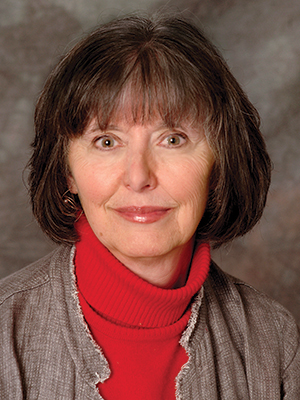 Let me begin ​with full disclosure: I am a fan of good support groups. In my 30-plus years as an oncology social worker, I have become increasingly convinced that, for many people, there is nothing as helpful as joining a good group.
The benefits of support groups are to be treasured: The chance to feel fully understood; to safely express fears, sadness or black humor; to share and learn about resources and tips; and to form incredible bonds. The explanations participants share with me are these: "In a group, one person can begin a sentence, and everyone there understands the whole paragraph." And: "We can talk about all the hard stuff, but we laugh a lot, too."
For years, I have facilitated five support groups, and they are usually the best parts of my week. I appreciate the opportunity to know so many wonderful women and to learn from them. Women who have attended my groups often form friendships that continue for years, and the community formed by each group serves as a beacon of acceptance, hope and safe harbor for all who wish to participate.
Even if you don't consider yourself to be a "group person," I strongly urge you to consider joining one. Some people find a group most helpful soon after diagnosis, some prefer to wait until the start of active treatment, and some look for one after treatment is over—when they begin to encounter issues related to survivorship. For many patients with advanced cancer, an ongoing group can be incredibly helpful.
Whatever your situation, you'll want to find a group that's a good fit for your needs. Here are my suggestions for finding the right one:
1) Be aware that there are fewer active groups than you would anticipate. Just because a group is listed online or at your doctor's office does not mean that it is actively meeting. Be prepared to call around.​
2) Start by inquiring about groups at the facility where you are treated. If there are none there, call the nearest cancer center. Talk with your friends; ask other patients at your treatment center. Most local chapters of the American Cancer Society maintain lists of local groups. You can also look online.​
3) Groups are organized in different ways. Some are general cancer support groups, open to anyone with any diagnosis and any stage of illness. Others, like the ones I manage, are much more specific. For example, I have a group for women going through adjuvant treatment for breast cancer and a group for women with advanced disease. Think about what kind of group would be best for you.
4) Most groups are professionally facilitated, but some are peer-led. I am wary of any that do not have a trained leader, as the intense feelings related to cancer need careful tending. Ask about the leader.
5) Find out who comes to the group. You will feel most comfortable if at least some other members are like you. Consider age, sex, marital status and sexual orientation, and whether the members are working or not, have children, etc.
6) There is rarely a fee for attending a support group. Still, you should ask.​
Cancer Today magazine is free to cancer patients, survivors and caregivers who live in the U.S. Subscribe here to receive four issues per year.