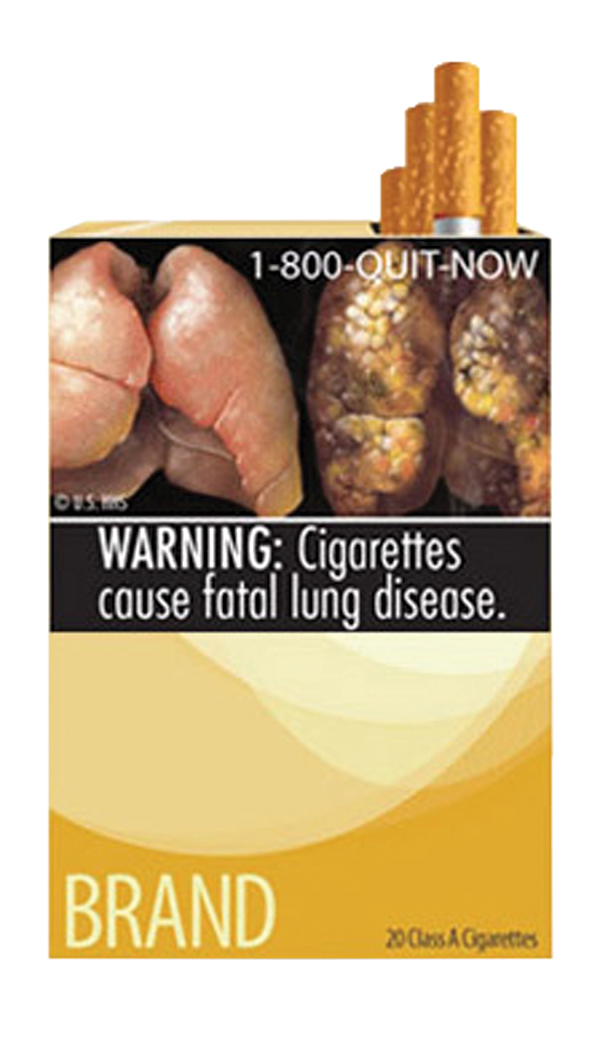 WILL SMOKERS GET A NEW DETERRENT? The image accompanying this article is just one of nine new health warnings that the U.S. Food and Drug Administration (FDA) will require on the top half of all cigarette packs sold in the U.S. beginning in September 2012.
Several studies have shown that graphic warning labels are more effective than text-only warnings, and about 40 countries now require graphic warnings.
A 2010 report by the Canadian Cancer Society ranked Uruguay, Mauritius and Mexico as the three countries with the largest warnings on cigarette packaging. The U.S. placed dead last, alongside 60 other countries that did not require visual warnings. Not surprisingly, most cigarette manufacturers aren't eager to comply with the new requirements.
In August 2011, five U.S. tobacco companies filed a lawsuit against the FDA, claiming that the new regulations violate their right to free speech by forcing them to spread the government's anti-smoking message. In November, as Cancer Today went to press, a judge sided with the companies, halting the labeling requirement until the lawsuit is resolved.
Cancer Today magazine is free to cancer patients, survivors and caregivers who live in the U.S. Subscribe here to receive four issues per year.