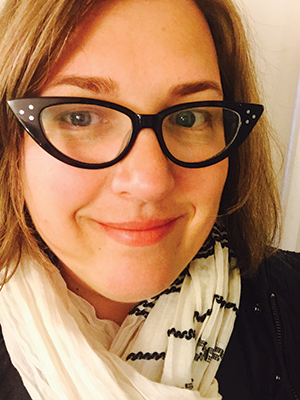 IT WAS ALMOST MIDNIGHT when my partner, who had been coughing all day, suddenly had a fever. Jackie has multiple myeloma. Her cancer treatment at the time suppressed her immune system, making her particularly susceptible to infection.
​I left a message with her oncologist's answering service. The doctor on call responded promptly and told us to go to the emergency room right away. He suspected correctly that Jackie had developed pneumonia, which can be life-threatening for people with cancer. We left in a panic with no plan. I realized I didn't know which ER to go to, let alone who to call to take care of our dogs. ​

Being prepared for an emergency can help you navigate if you find yourself in a similar stressful situation. Here are some tips that may help:
Know how to recognize and respond to a true emergency. It's not always obvious whether a situation warrants a trip to the ER. Symptoms such as a low-grade fever that seem manageable in a person without cancer can be reason for a cancer patient to go to the ER. Ask your loved one's health care team which symptoms and side effects to watch for.
Determine where you're going. During a regular office visit, ask the doctor to recommend a facility for emergency care. Doctors may have privileges at some hospitals but not others, which could impact whether they are able to provide direction for care if your loved one needs to be admitted to the hospital. Once you know the preferred ER, make a note of the address on your smartphone or print out directions and keep them in your glove compartment. You can also dial 911 to request an ambulance to transport the patient to the ER.
Pack "go bags." Fill bags for yourself and your loved one with essential items, such as toiletries, underwear, socks, a spare set of eyeglasses, pajamas, slippers and an extra phone charger. You may also want to bring earplugs to block out hospital noise.
Put important documents in one spot. Keep copies of your loved one's important documents on an external storage device such as a USB drive, or in a folder that fits in your go bag. These documents could include personal contacts; the doctor's phone and fax numbers; a list of current medications and dosages; copies of medical records, including pathology reports, lab reports and imaging results; health insurance information; and a written power of attorney and living will. You can also save this information to the cloud or other remote storage that can be accessed via the internet.
Develop a plan. Let dependable friends and family members know you might be calling on them if a situation arises. These people can help you handle responsibilities like caring for a child, checking in on a sick parent or feeding your pets so you can be present for your loved one. Most people are eager to help, especially if you tell them how.
Remember, it's not unusual for cancer complications to require urgent medical attention outside of a doctor's regular office hours. Think about what you would do if your loved one needed to go to the ER right now. Would you be ready?
Cancer Today magazine is free to cancer patients, survivors and caregivers who live in the U.S. Subscribe here to receive four issues per year.