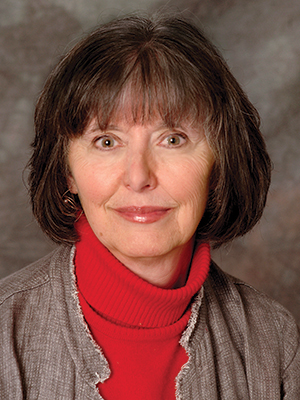 YOU MAY HAVE FINISHED YOUR CANCER TREATMENT  but still feel more fatigued or vulnerable than usual, or you may be currently on active treatment. Either way, dreaming about and planning a trip—and then experie​​ncing new places and people—can be an effective prescription.
There are certainly times when a trip is not possible because of cancer. But more often, it is. And though cancer or its treatment may make travel more challenging, your experience with the disease can also increase the value of your time away. Whether you leave town for a far-away destination or a quiet weekend nearby, it is the change of scenery and the reminder that a world exists outside of cancer that are important. For some patients, thinking about a vacation as a reward at the end of treatment or a transition to recovery may be a positive motivator through difficult months. During treatment, a trip may provide the rare opportunity to be surrounded by strangers who are oblivious to your diagnosis.
Always discuss any travel plans with your doctors. There might be reasons why a particular destination or schedule is unwise, and you may need your doctors' connections and help to plan for needed care during the trip.
If you are planning to travel during or after treatment, here are a few tips:
1) Be realistic about your energy level. If the rest of your family wants to hike, be sure there is a comfortable spot for you to rest.
2) Make travel arrangements that are as convenient as possible. Nonstop flights are easier than connections, for instance.
3) If you must travel overnight and will arrive very early, consider paying for your hotel room for the night before so it will be ready for you.
4) If you wear a wig, it may become dislodged by sleeping on a plane, train or bus. You may do better with a close-fitting cap for naps or overnight.
5) Ask your doctor if there are any medications you should take along or foods to avoid.
6) Buy trip insurance. (Be sure to read the fine print.)
If you are currently in treatment, you will also want to:
7) Talk with your doctor about the best time to plan a trip. It may be possible to miss or delay a chemo treatment to fit travel plans better. Radiation treatment schedules are usually not flexible.
8) Take a list of your medications (and their doses and refill numbers), your treatment plan, and 24/7 contact information for your medical team.
9) Identify a hospital or a doctor at your destination so you know where to go in an emergency.
10) Check with your insurance company to be clear about your coverage away from home. Sometimes it is possible to plan to have a treatment in a different place, but these arrangements must be negotiated in advance.
Cancer reminds us not to delay our dreams. It is almost always possible to plan and manage the trip you want, and you will likely enjoy and treasure it even more than you might have in the past.
Get moving and enjoy your travels!
Cancer Today magazine is free to cancer patients, survivors and caregivers who live in the U.S. Subscribe here to receive four issues per year.